damaged hair
Our Best Anti-Frizz Spray for Summer
May 23, 2019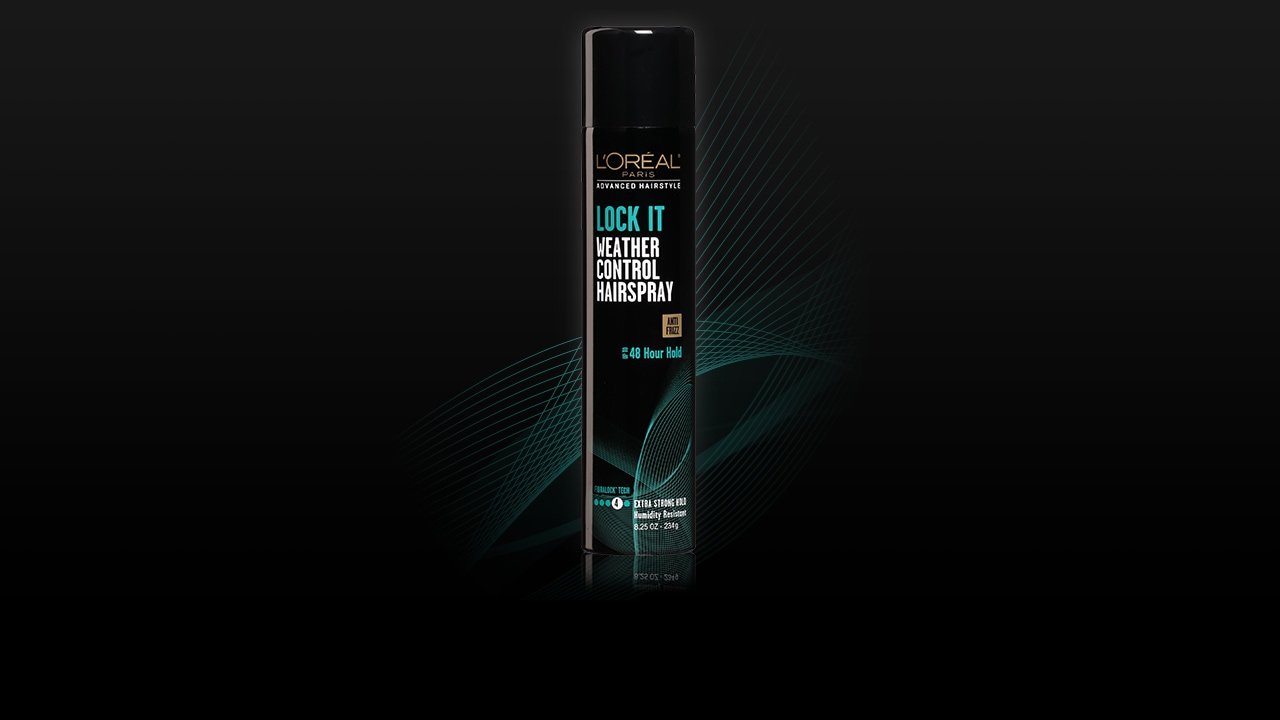 The summer season comes with many beauty benefits, such as glowing, tanned skin (preferably a faux tan though) and naturally sun-kissed highlights. But as most of us know all too well, it also brings about a few unwanted beauty concerns. Namely, frizzy hair. Blame it on the humid, sticky weather, or too much time spent swimming or enjoying the beach, but one thing remains the same: Nobody is really a fan of frizz. Not only is it annoying, but frizz can also be pretty hard to tame, especially when that summer heat just keeps encouraging flyaways to pop back up. But before you reach for the heavy-duty hair gel stashed at the very back of your medicine cabinet, we've got another idea—using an anti-frizz spray. Here, we're sharing our best anti-frizz hair spray for summer, plus how to use it in your own hair care and hair styling routines. Because even though you can't control the weather, you can control your frizz.
OUR BEST ANTI-FRIZZ SPRAY FOR SUMMER
Hair sprays and gels of decades past leave much room for error, and more often than not, they wind up making your locks hard and stuck together. While that might take care of taming the frizz, it certainly isn't a good look—or feel, for that matter! Thankfully, innovative hair spray formulas have answered the call for an anti-frizz spray that actually works, without causing any of those unwanted side effects, like crusty, hardened hair. In fact, we've got an anti-frizz spray that's specifically formulated to stand up to even the most humid of weather.
We're talking about the L'Oréal Paris Advanced Hairstyle LOCK IT Weather Control Hairspray. Thanks to a high-performance formula and a micro-diffused mist, the hair spray controls frizz and locks out humidity. Better yet, it's frizz and flyaway-taming powers last and last! And, as we mentioned, don't let the word hair spray throw you off: Unlike some formulas, which dispense an excessive amount of product that seems to instantly dry and harden, this anti-frizz spray comes out in an ultra-fine mist. The result is hair spray that helps lock in frizz and smoothness, while also allowing you to wear whatever hairstyles you want and still maintain movement.
HOW TO USE OUR BEST ANTI-FRIZZ SPRAY
As with almost all hair styling products, there is a right (and a wrong) way to use our best anti-frizz spray. For example, you won't want to spritz this onto wet or damp strands, but more on that later. Here, we're walking you through exactly how to add our best anti-frizz spray into your own hair care and hair styling routine.
STEP 1: SHAMPOO AND CONDITION
If frizz is a chronic problem for you, consider using a shampoo and conditioner system that's formulated specifically to tame it, such as the L'Oréal Paris EverPure Frizz-Defy Shampoo and the L'Oréal Paris EverPure Frizz-Defy Conditioner.
STEP 2: DRY OFF SOAKING WET STRANDS WITH A T-SHIRT
Post-cleansing, don't reach for your cotton towel to dry off your strands. The rough texture can actually contribute to frizz. Instead, grab an old, soft T-shirt and gently dab away excess water from your hair. The method is much gentler on hair, which is the name of the game when it comes to preventing frizz!
STEP 3: DRY YOUR STRANDS
You'll want to apply our best anti-frizz spray onto dry strands—not even ones that are a little bit damp. So, go ahead and dry your hair as usual. If you're going the air-dry route, spritz the L'Oréal Paris Advanced Hairstyle AIR DRY IT Wave Swept Spray onto damp hair and let it dry on its own. If you plan to blow-dry, apply a heat-protectant, such as the L'Oréal Paris Advanced Hairstyle SLEEK IT Iron Straight Heatspray, first.
STEP 4: STYLE AS DESIRED
Next, style your strands however you'd like—whether that's keeping your air-dried waves, using a curling iron, or grabbing a flat iron.
STEP 5: APPLY THE ANTI-FRIZZ SPRAY
Finally! After your hair is completely dry and styled as you like it, it's time to spritz on the anti-frizz spray. To do so, give the can a few good shakes, then spray it onto hair, holding the can 10-12 inches away from your head. For more hold and control, you can layer on more spray as desired. Voila!
Now you're ready to rock whichever hairstyle you like without fear of frizz popping up the moment you step outside—but our frizz-fighting tips don't stop here! Next up: 15 Tips to Help Tame Your Frizzy Hair.
Discover more tips & tricks
Keep your skin happy
See all articles
Shop Featured Hair Style products
Discover More