beauty looks
5 Tips To Trim Your Beauty Routine For Daylight Savings Time
Fall back into a time-saving regimen.
January 18, 2019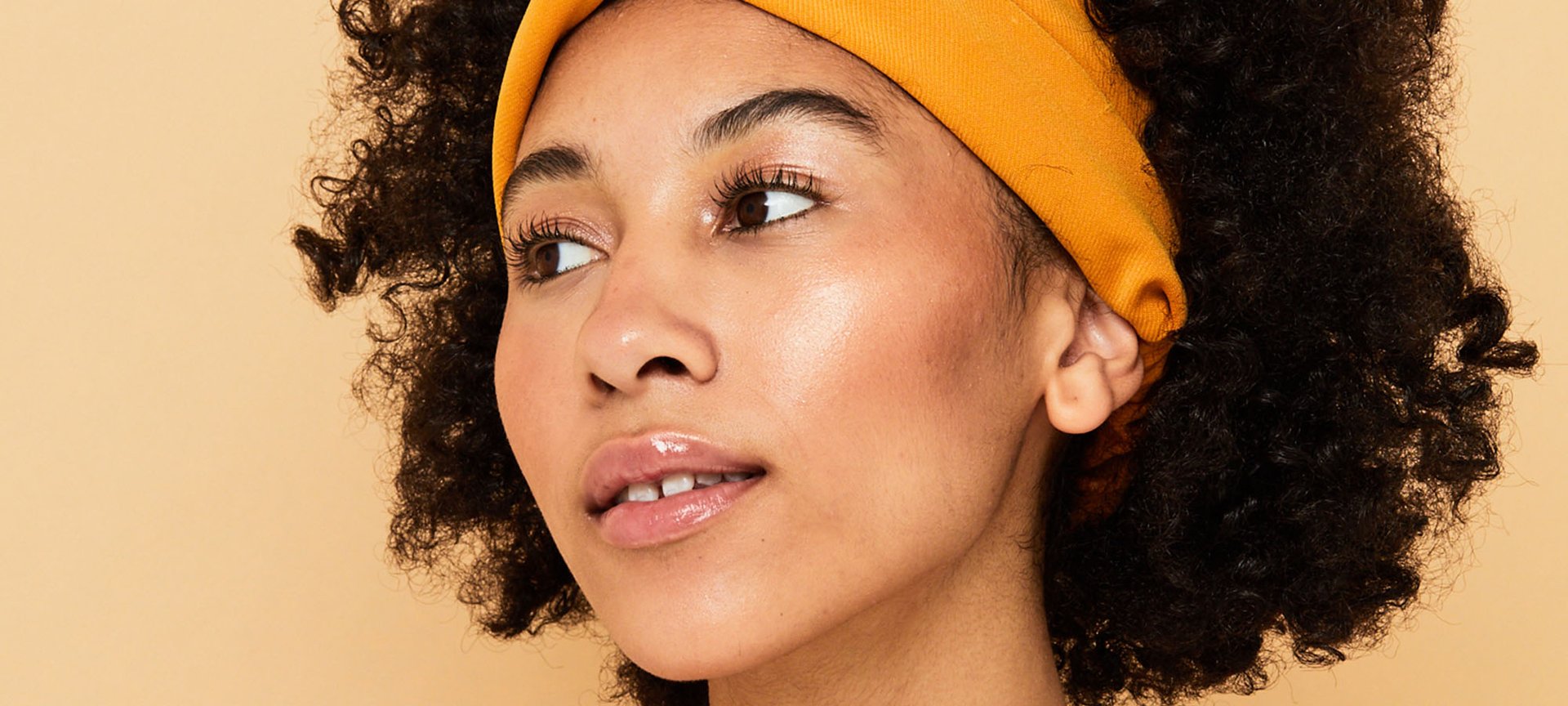 While preparing for the changing seasons, it's easy to forget the time does too. Whether the clocks are springing forward or falling back, there are a few benefits of Daylight Savings Time. Of course, it's better to gain an hour of sleep but losing one doesn't have to be something you dread. All it takes is a few adjustments to shorten your hair styling, makeup, and skin care routine to make the time change work for you. No matter the season, having a speedy beauty routine for Daylight Savings Time can help you get the most from that extra hour or make up for the one you lose. Keep reading for five tips for a better Daylight Savings Time beauty routine.
1. Wash Your Face Without Water
Starting your day with a waterless cleanser is the fastest way to clean up your routine. Use a no-rinse cleansing option, like micellar water, which is powered by tiny micelles—oil molecules—that act as a magnet to lift dirt, oil, and makeup away from your skin. Try the L'Oréal Paris Micellar Water Complete Cleanser Waterproof - All Skin Types for a gentle face wash that cleans, hydrates, and intensely purifies your skin without the kitchen sink.


2. Use Multi-Purpose Products
No matter how streamlined your beauty routine is, it can still include several different lotions and creams. While every product has a purpose, using ones with multipurpose benefits can help speed up your routine without sacrificing any important products. You can combine two crucial skin care steps by choosing a moisturizer formulated with broad-spectrum SPF. The L'Oréal Paris RevitaLift Bright Reveal Brightening Day Moisturizer SPF 30 provides intense hydration while protecting the skin against the sun's harmful UVA and UVB rays.
Skip the foundation and concealer in your makeup routine and get full coverage for your complexion concerns in half the time by switching to a BB cream. The L'Oréal Paris Magic Anti-Redness (For All Skin Tones) is a makeup-skin care hybrid formulated with encapsulated pigments that hydrates, corrects, neutralizes, and perfects for a flawless-looking finish.

3. Skip The Heat
Cutting out the curling iron in the morning will easily trim time off your hairstyling routine. Not only does this save time but it also gives your hair a much-needed heat styling reprieve. But that doesn't mean you have to sacrifice style for speed, there are plenty of ways to get a hot hairstyle without any heat. Before bed, try a heatless curl option that basically styles your hair while you sleep, or allow your hair to air-dry overnight and embrace your natural texture the next day. Also, you can never have too many quick and easy hairstyles up your sleeve — styles like a messy bun and fishtail braids can be done in three minutes and require very minimal expertise.

Editor's Tip: To freshen your hair on the fly, keep a dry shampoo, like the L'Oréal Paris Elvive Dream Lengths Air Volume Dry Shampoo, close for those waterless wash days.

4. Try A No-Makeup Makeup Look
Saving time is just one of the many benefits of going makeup-free. While makeup can boost your skin's appearance and your confidence, that extra 30 minutes can make a world of difference in your time-saving makeup routine. If a fully bare face isn't quite your pace then a natural makeup look might be more your speed. Replace your foundation with a tinted moisturizer or a tinted serum, like the L'Oréal Paris Skin Paradise Water Infused Tinted Moisturizer or the L'Oréal Paris True Match Nude Hyaluronic Tinted Serum for a sheer base with a natural-looking finish. Complete your look with a quick cat eye and a touch of highlighter for glowing skin and if you're feeling bold, swipe on a standout lip color. It only takes a moment but your pout instantly becomes the focal point of your look and makes it appear as if you've put in more effort than you really did.

5. Shower At Night
One way to ensure the morning moves smoothly is to have a good nighttime routine. In addition to your evening skin care, doing things before bed like prepping your daytime products, showering, washing, drying, and protecting your hair can give you more time in the morning for other parts of your routine. If you must rinse off in the morning, plan accordingly so you can better utilize your time. Take quicker showers by swapping your go-to products for multitasking alternatives like an exfoliating body wash that will get your skin smooth and clean at the same time. Showering smarter — not longer — is good for your skin, good for your schedule, and helps make a more sustainable beauty routine.

Next: 5 Ways to Improve Your Shower Routine


Written by: Lauren Paige Richeson, Photo Credit: Chaunte Vaughn
{ "@context": "https://schema.org/", "@type": "WebPage", "speakable": { "@type": "SpeakableSpecification", "cssSelector": ["speakable-content"] }, "url": "https://www.lorealparisusa.com/beauty-magazine/beauty-tips/beauty-looks/how-to-change-beauty-routine-for-daylight-savings-time" }
Discover more tips & tricks
Keep your skin happy
See all articles
Shop Featured Skin Care products
Discover More
{ "@context": "http://schema.org", "@type": "BreadcrumbList", "itemListElement": [ { "@type":"ListItem", "position": 1, "item": { "@id": "/", "name": "Home" } } , { "@type":"ListItem", "position": 2, "item": { "@id": "https://www.lorealparisusa.com/beauty-magazine", "name": "Beauty Magazine" } } , { "@type":"ListItem", "position": 3, "item": { "@id": "https://www.lorealparisusa.com/beauty-magazine/beauty-tips", "name": "Pro Ideas For Your Unique Look" } } , { "@type":"ListItem", "position": 4, "item": { "@id": "https://www.lorealparisusa.com/beauty-magazine/beauty-tips/beauty-looks", "name": "Beauty Looks" } } , { "@type":"ListItem", "position": 5, "item": { "@id": "https://www.lorealparisusa.com/beauty-magazine/beauty-tips/beauty-looks/how-to-change-beauty-routine-for-daylight-savings-time", "name": "how-to-change-beauty-routine-for-daylight-savings-time" } } ] }