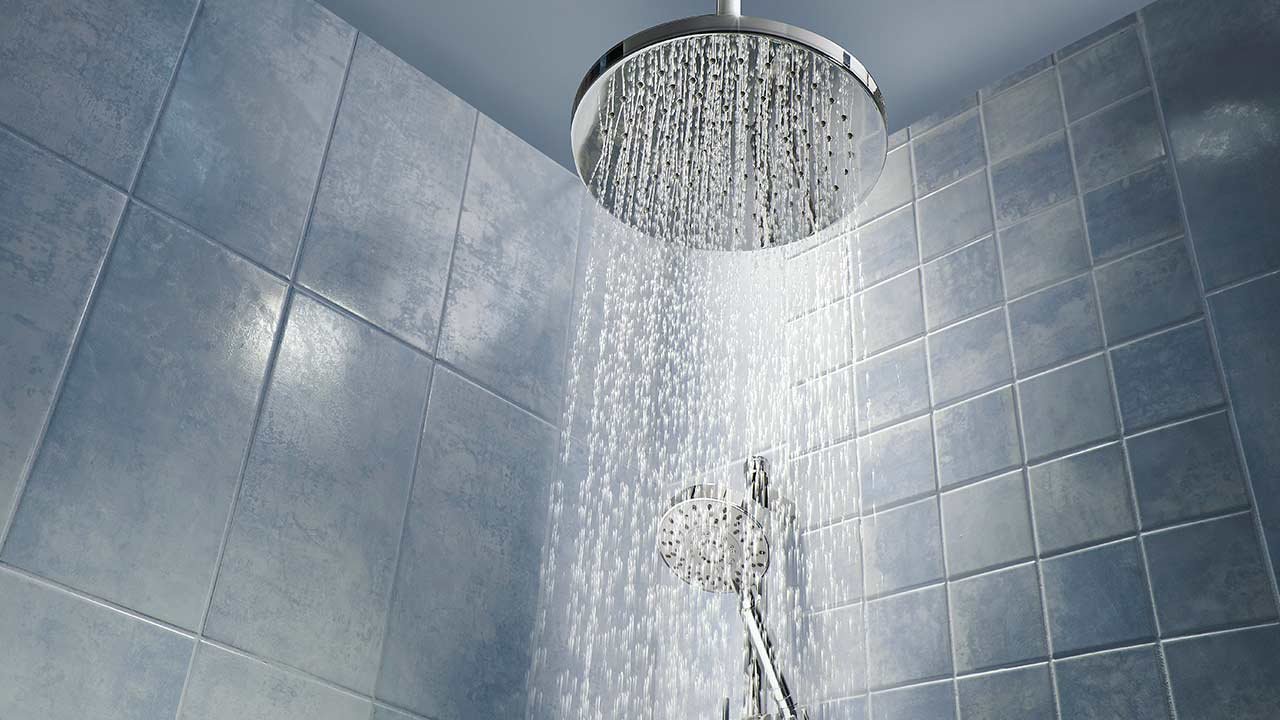 skin care essentials
How to Turn Your Shower Into A Spa-Like Experience
Showering can sometimes feel like a mindless chore. So much so, some people found it to be non-essential during quarantine when they had nowhere to go for days on end. But what if showering didn't have to feel so mundane? Of course, sometimes you need to just shower and get out the door—but on those occasions when you have more time to spare, why not create a spa-like experience for yourself? After all, now that we understand the overall benefits of self-care, we can never go back. Wondering what you can do to revitalize your daily showering ritual? We've rounded up our eight favorite ways to help enhance a shower, below. Because who says a shower has to be boring?
1. TURN ON SOME TUNES
Whether you want to bliss out to classical music or nature sounds, a shower speaker can make it happen. They're typically made to hang around your shower head or suction cup to the wall. You can also invest in a snazzy shower head that comes with a built-in speaker for your listening ease—dance party, anyone?
2. LIGHT A FEW CANDLES
Nothing says spa like some wonderfully-scented candles! They're not just reserved for the bath, either. So, dim the lights and indulge yourself in a soothing ambiance bathed in pale yellow candlelight. That just sounds relaxing, doesn't it? All you have to do is pick a couple of your favorites, light their wicks, and turn out the lights.
3. ADD SOME GREENS
Greens in the shower can do wonders in lifting the mood from dull to decadent. We don't mean add a bowl full of spring mix to your bathing session—instead think eucalyptus and other plants that make the shower smell good. You can hang eucalyptus in your shower to not only get all the good smells of the plant, but to benefit from the release of essential oils via shower steam.
4. HAVE A DRINK
Whether you love a good shower beer (yup, that's a thing) or prefer some cool cucumber spa water, there's no rule that says you can't bring a drink with you. The same way you might bring a glass of bubbly or wine to your bath time ritual, you can do the same with your shower. Just make sure you have a safe place to set it down, or invest in one of those drink holders made specifically for the shower.
5. SPLURGE ON YOUR BATH ACCESSORIES
There's a reason why spas finish the experience with you sitting in a bathrobe. They're oh-so-comfy, aren't they? Consider this your excuse to treat yourself to something nice. But don't stop at your robe, match the luxury of your robe with some elegant rugs and towels too!
6. EXFOLIATE WITH A DRY BRUSH BEFOREHAND
Exfoliating with a dry brush before you hop in the shower can help remove dead skin cells on your skin's surface. Use small circular movements to brush and remember to be gentle!
7. INDULGE IN AN IN-SHOWER SCALP MASSAGE
If you're anything like us, then you probably love when you get a scalp massage at the salon when you go in for a haircut or blowout. So, before you wash your hair, show that scalp some love to recreate the experience! Grab the L'Oréal Paris EverPure Sulfate-Free Scalp Care + Detox Scrub, which has an invigorating menthol smell that can transport your mind to the spa in seconds.
8. SHOW YOUR FEET SOME TLC
If you want to really embrace the spa experience, don't forget about your feet! Located at the very bottom of your body, they can easily be overlooked—but they deserve attention, too. Gently exfoliate them while you're in the shower with a scrub, slather on a foot lotion, and then paint your toenails a pretty hue (neon colors are having a moment right now) so that you can show off your feet with pride.
Photo Credit: Chaunte Vaughn
Discover more tips & tricks
Keep your skin happy
See all articles
Shop Featured products
Discover More