skin care essentials
Mattifying Moisturizer Is a Must for Summer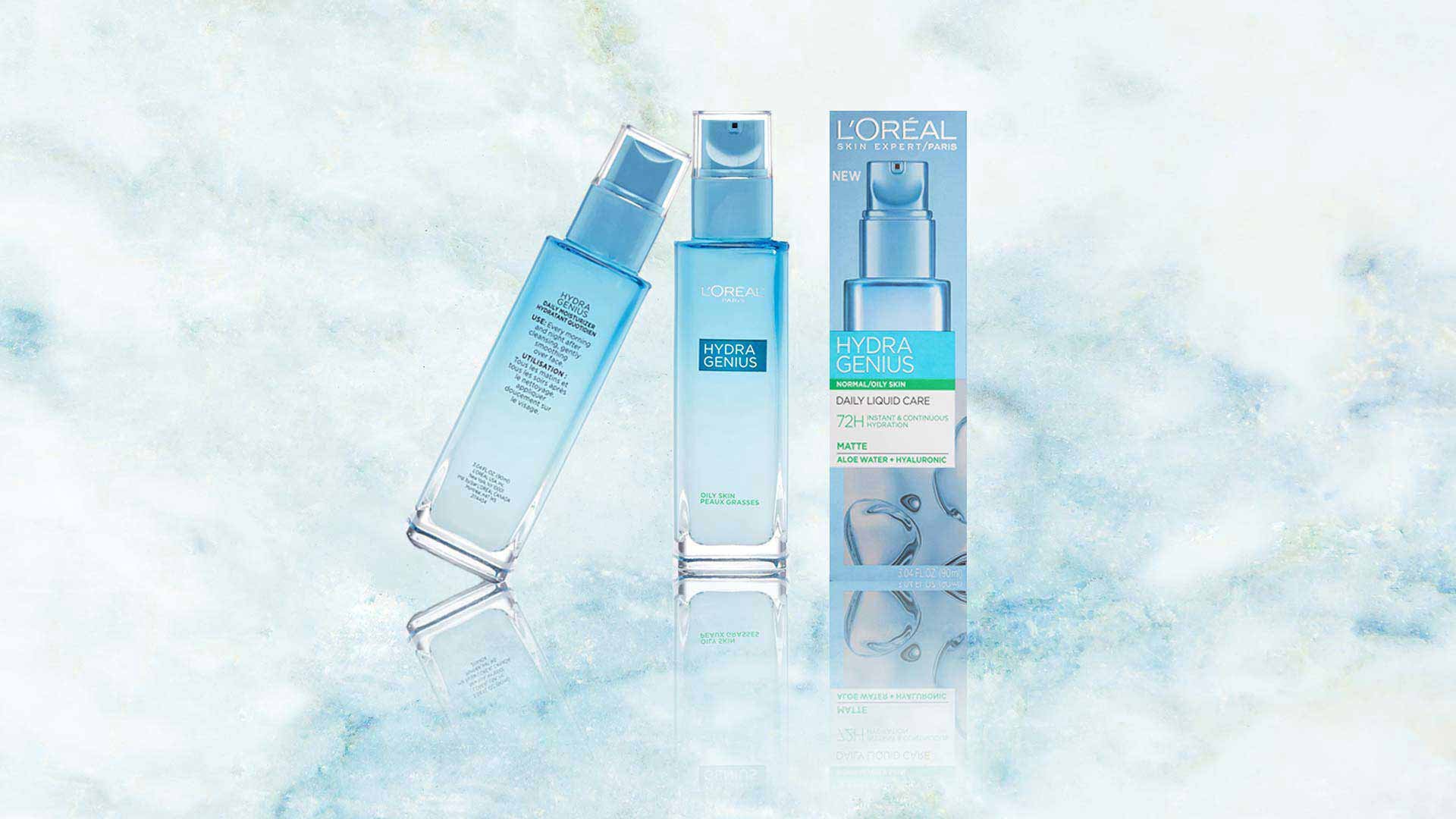 If you have oily skin, the summer may not be your favorite time of year. We all enjoy beach days and cookouts, but the warm weather can easily allow your skin to end up shinier than ever. Ugh! The good news is, not all hope is lost for keeping skin looking fresh when the temperatures start to rise. Merely adding a mattifying moisturizer into the mix can make your shiny skin worries yesterday's news.
That's right, with the right moisturizer for oily skin, you can totally flaunt the skin of your dreams and avoid a greasy face. Promise! Ready to see what all the hype surrounding mattifying moisturizer is about? Follow along to learn everything you need to know about this matte skin staple, including how to use it in your summer skin care routine.
WHAT IS A MATTIFYING MOISTURIZER?
Let's cut to the chase: What is a mattifying moisturizer? This essential is just about what you would expect. It's a lightweight moisturizer that works to nourish and hydrate skin while keeping excess oils at bay. As a result, skin sports a matte appearance without any shine in sight. Since heavy moisturizers and warm summer weather can be a recipe for disaster, this type of face cream or lotion works to give your skin the TLC it needs while correcting your number one summer skin concern. In other words, it's an absolute must-have for oily skin come summertime.
SHOULD YOU ONLY USE MATTIFYING MOISTURIZERS IN THE SUMMER?
While some people may only count on mattifying moisturizers to work their magic during the summer, you can totally keep one in your skin care routine once the warm weather season has come and gone. Simply put, oily skin can make an appearance all year round.
OUR BEST MATTIFYING MOISTURIZER FOR OILY SKIN
Now that you know the wonders of mattifying moisturizers, you're probably ready to get your hands on the best one. Lucky for you, we're here to help! The L'Oréal Paris Hydra Genius Daily Liquid Care for Normal/Oily Skin is just what your skin needs. Formulated with aloe vera water and hyaluronic acid, this offering helps to deliver instant hydration that goes the distance. Not to mention, this pick provides the ultimate level of mattifying action, removing excess sebum for a refreshed, healthy-looking, and matte finish. It's just that good!
HOW TO USE A MATTIFYING MOISTURIZER IN YOUR ROUTINE
Ready to work some magic with our best mattifying moisturizer? Follow our step-by-step routine below to upgrade your summer routine.
STEP #1: CLEANSE YOUR SKIN
No matter what skin type you're working with, cleansing twice a day should be the foundation of your routine. And when it comes to oily skin, you want to reach for a facial cleanser that can help remove excess oils to cover all of the bases. Reach for the L'Oréal Paris Pure-Clay Detox & Brighten Cleanser, which is formulated with three-pure clays and infused with charcoal that gently draws out dirt, oil, and impurities from skin sans the over-drying feel. As a result, skin is left with a radiant glow.
To use, squeeze a small amount of facial cleanser into your hands and add water to watch it transform in texture from a clay to a mousse. Gently massage the facial cleanser onto your skin, using circular motions and avoiding your eye area. Then rinse thoroughly with lukewarm water, and gently pat dry with a towel.
STEP #2: EXFOLIATE LIKE A PRO
With your skin cleansed to perfection, it's time to follow up with a round of exfoliation. While it's easy to think that exfoliation is only reserved for dry skin types, the truth is all skin types can benefit from it. As for how to do it, using a face scrub is the perfect place to start.
Try the L'Oréal Paris Pure-Sugar Purify & Unclog Kiwi Scrub. This offering comes in handy to gently exfoliate and purify your complexion for a balanced finish. Simply use wet fingers to smooth a small amount onto clean, dry skin—making sure to avoid your eye area. Gently massage the face scrub over your skin, then rinse thoroughly with lukewarm water and pat dry.
STEP #3: REACH FOR A FACE MASK
If you're working with oily skin, then you know that sometimes it requires a little extra love. Take your routine to the next level with the help of the L'Oréal Paris Pure-Clay Detox & Brighten Face Mask. This face mask is made with three pure clays and charcoal for a formula that works like a magnet to draw out impurities from skin, leaving you with a clean, balanced, and healthy-looking glow. Not to mention, the mask is also an easy way to bring a little self-care to your beauty routine.
Apply an even layer to clean, dry skin, leave it on for 10-15 minutes, then rinse off with lukewarm water. For best results, use three times a week.
STEP #3: BRING ON THE MOISTURE
By now, you likely know that oily skin needs all the moisture it can get. After all, skipping out on moisturizer can make your skin look even oilier! Give your skin the attention it needs by smoothing your mattifying moisturizer on evenly over your face and neck, morning and night.
STEP #4: SEAL THE DEAL WITH BROAD-SPECTRUM SUNSCREEN
For the final step in your routine, you'll need to top things off with a broad-spectrum sunscreen. Simply put, spending prolonged periods in the sun without proper protection can wreak havoc on your skin, which is the last thing you need. The Food & Drug Administration recommends applying a broad-spectrum sunscreen with an SPF 30 or higher every day and reapplying every two hours! You should also take other sun protection measures such as limiting your time in the sun (especially between 10 AM and 2 PM, which are the sun's peak hours), seek shade, and cover up exposed areas in long pants, long sleeves, a broad-brimmed hat, and UV-blocking sunglasses. If a sunscreen lotion leaves you looking greasy, consider a different formula, like a sunscreen powder.
Discover more tips & tricks
Keep your skin happy
See all articles
Shop Featured Skin Care products
Discover More