skin care essentials
Dry Under Eyes? Try These Hydrating Eye Creams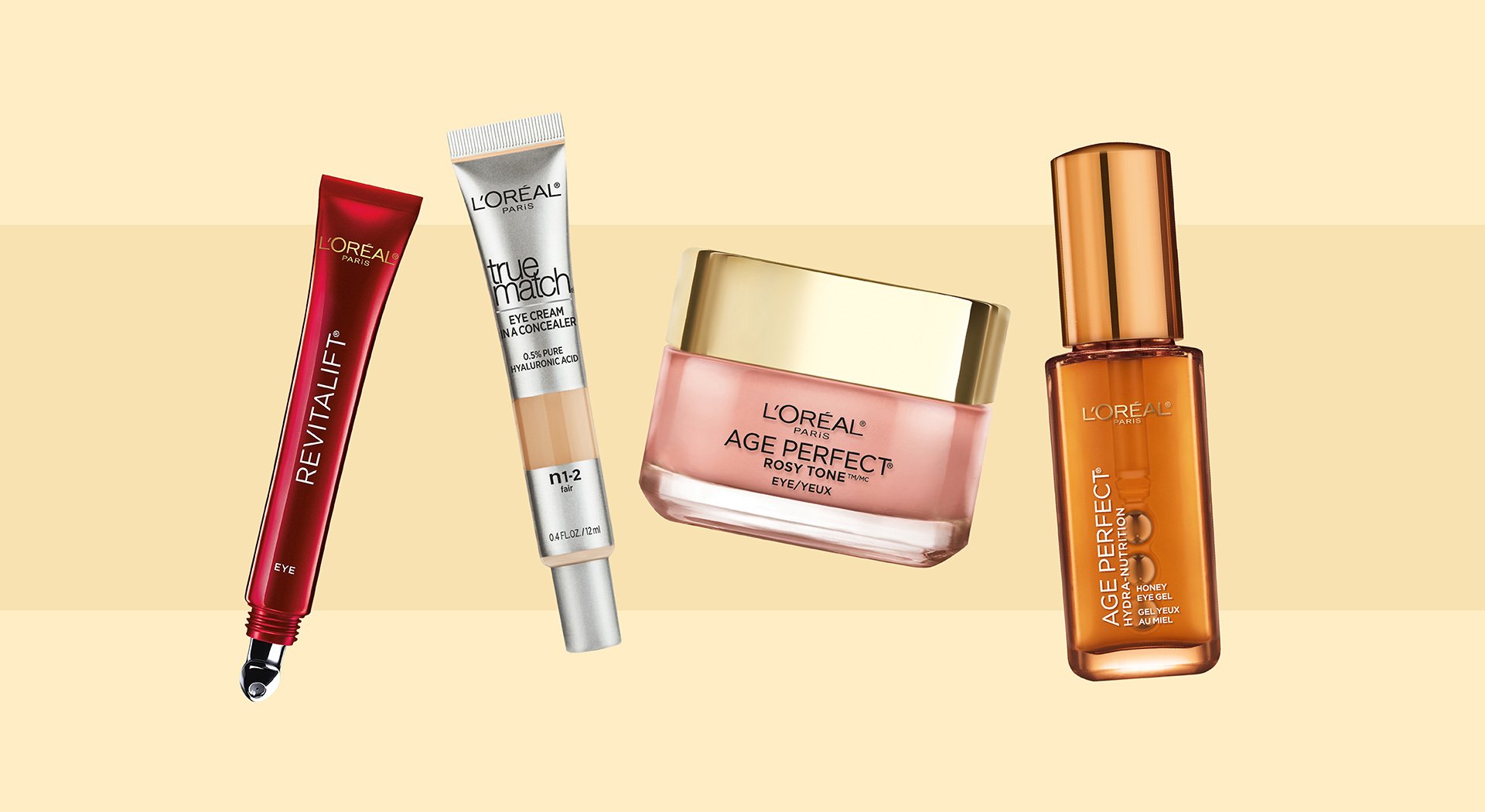 Regardless of your skin type, the delicate skin under your eyes can get dry, irritated and flaky — especially when winter comes around. But in an effort to keep the area moisturized to the max, it's important to incorporate a hydrating eye cream into your skin care routine. A light dab morning and night can help keep your eyes looking plumped, your concealer applying smoothly and your skin feeling firm. From options that add brightness to ones that cover dark circles in a snap, we're sharing our favorite eye creams for dry skin, ahead.
Formulated with 0.5 percent hyaluronic acid, this tinted eye cream not only provides up to 24 hour hydration, but it also gives the coverage of a concealer. It's a great option for anyone who wants to address intense dark circles while healing dry skin.
If you have mature skin and want to target a dull or crepey appearance, check out this anti-aging eye cream. The silky formula, which contains imperial peony extracts, brightens and smooths the under eye area to give the appearance of younger looking skin. Editor tip: Store this product in a skin-care fridge for a cooling effect when applied.
Want to plump up the appearance of fine lines, wrinkles or crow's feet around the eye area? Check out this anti-aging treatment, which contains vitamin C, hyaluronic acid and pro-retinol. The product goes beyond simply hydrating the skin. It also reduces the appearance of wrinkles, de-puffs under eyes and brightens dark circles in just one week.
Dispensed through a cooling rollerball tip, this eye gel works to reduce puffy under eyes and dark circles after just days of use. The formula is packed with manuka honey and antioxidant rich oils to nourish dry skin and creates a softer, plumped appearance. And the non-sticky texture lets it work nicely under makeup.
Next: Our Best Skin-Care Products for Dry Skin
Discover more tips & tricks
Keep your skin happy
See all articles
Shop Featured Makeup products
Discover More