skin care essentials
4 Hydrating Overnight Creams To Restore Dry, Flaking Skin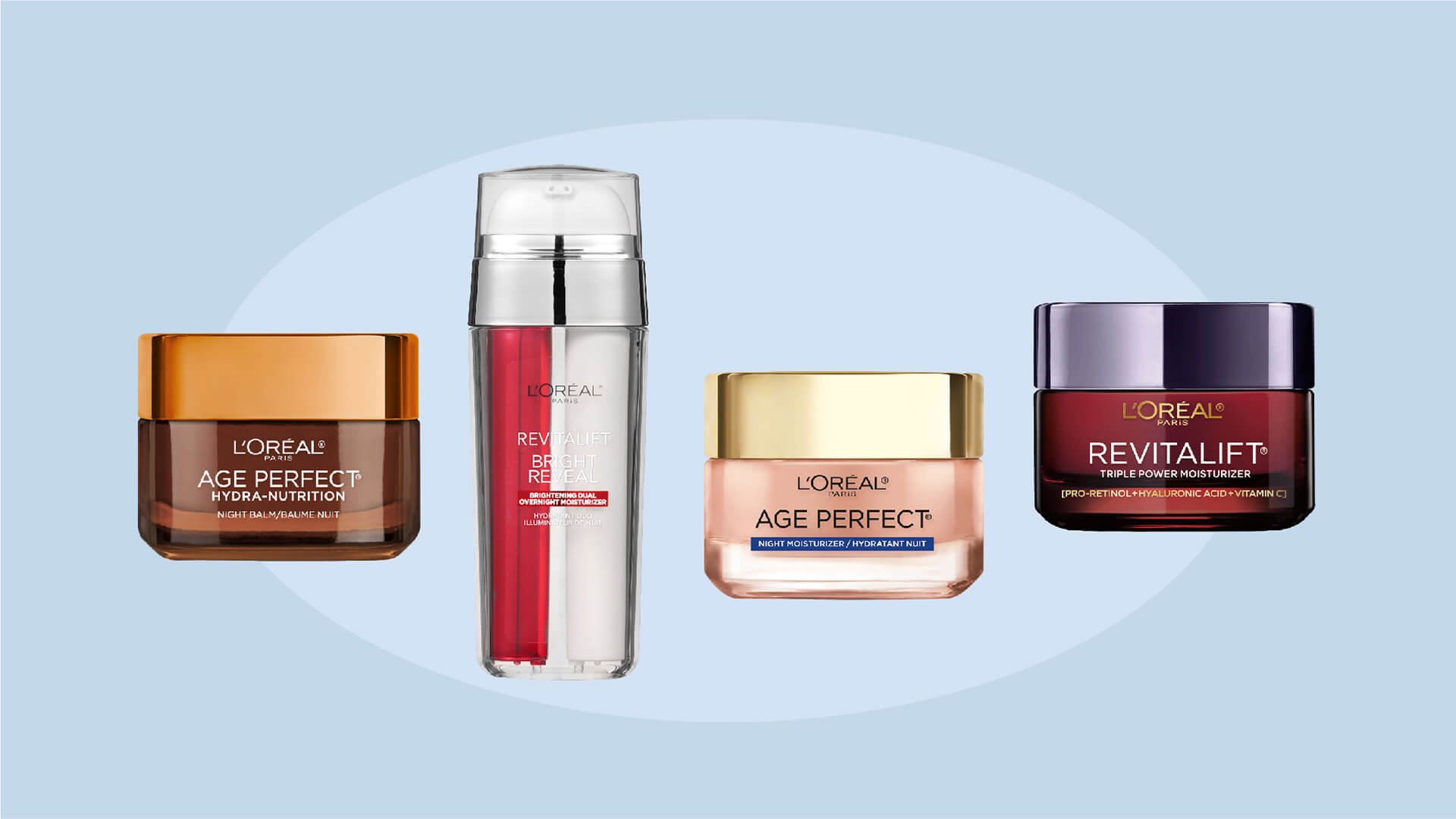 Dry, flaking skin not only needs moisturizer before makeup every morning, but it needs a layer of hydration before bed, too. That's why when temperatures drop, we turn to rich, thick moisturizing formulas that absorb into the skin overnight and makes it feel firm, hydrated and radiant when we wake up. From a cooling night moisturizer to a plush honey balm, here are four of our favorite overnight creams to kiss dehydrated winter skin goodbye.
A cooling night formula is sure to make your skin feel plumped from the moment you apply it before bed through the next day. This cult-favorite rosy tone product can help you get there. With imperial peony and the exfoliator LHA, it works to reactivate a youthful rosy radiance and firm the skin overnight.
If you want to rehydrate the skin while targeting fine lines, opt for this triple power moisturizer. With a combination of pro-retinol, hyaluronic acid and vitamin C, it firms and brightens the skin and reduces wrinkles. And it won't clog your pores when you layer your makeup over it.
For a thick layer of hydration, let this sweet smelling balm become your new best friend. This ultra-nourishing moisturizer works to comfort and improve the skin's resilience with a blend of soothing oils and manuka honey. You'll wake up looking as sumptuous and smooth as a glazed doughnut, in the best way.
With 4 percent glycolic acid, vitamin C and pro-retinol, this two-in-one moisturizer works to gently exfoliate the skin overnight, making your skin tone appear more even and clear. In just one week, you'll also notice that your skin looks brighter and smoother.
NEXT: Our Best Moisturizer For Every Skin Type
Discover more tips & tricks
Keep your skin happy
See all articles
Shop Featured Skin Care products
Discover More