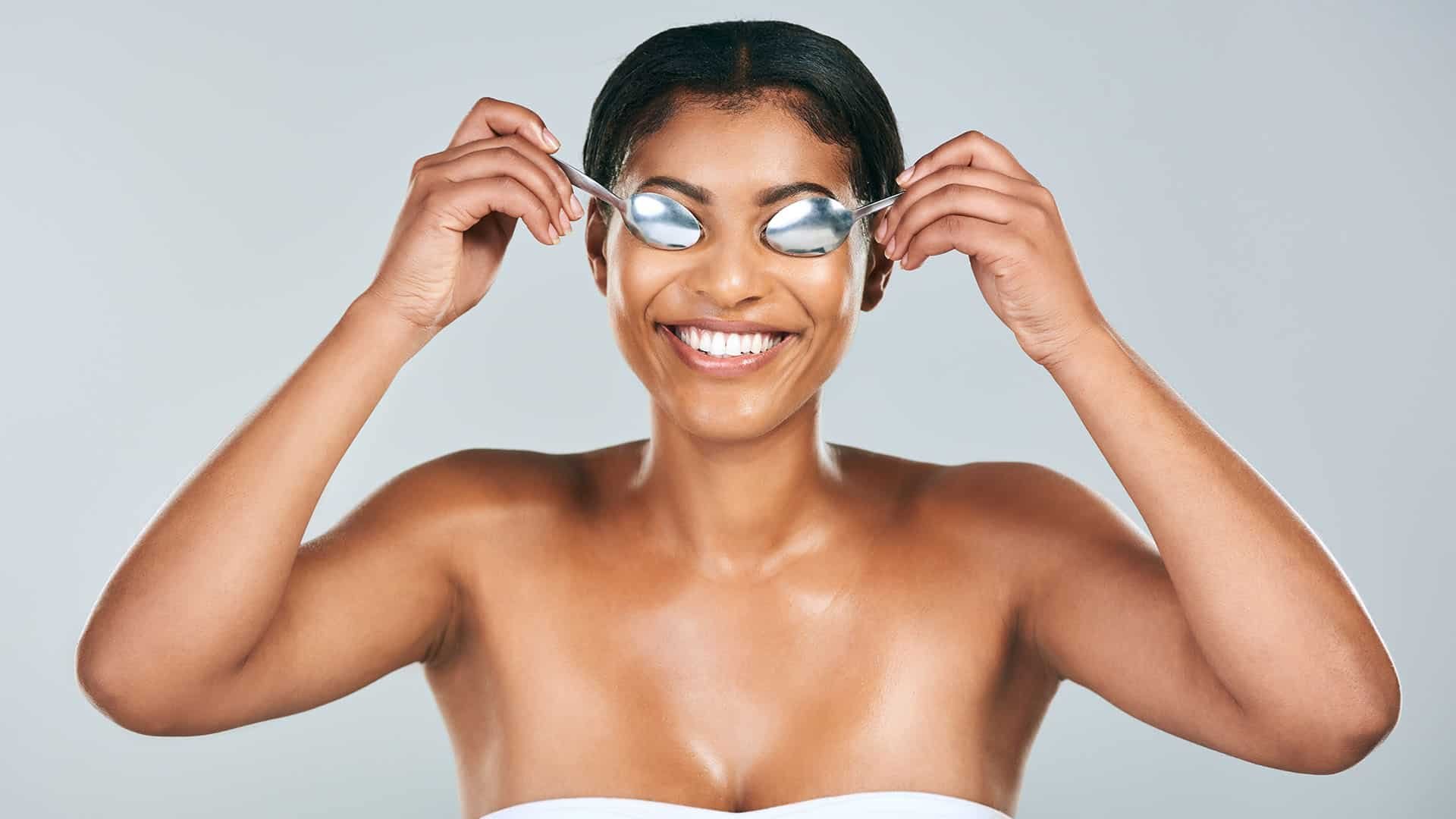 skin care concerns
How to Get Rid of Puffy Eyes from Crying
As good as it may feel to let all of your emotions out with a crying session, puffy, swollen eyes are almost always the result. If you've tried to mask the look of puffiness with splashes of cold water to no avail, you may be wondering how to get rid of puffy eyes from crying. After all, shedding a few tears in the office or in public can be uncomfortable enough, you shouldn't be left with a visual reminder, too. Lucky for you, there are a few tips and tricks you can give a try that will make this skin care concern yesterday's news.
Want to learn how to get rid of swollen eyes from crying? Look no further! From skin care products to makeup essentials, there is a myriad of things that can help. Here are seven beauty tips to try the next time your tears lead to puffy eyes.
HOW LONG DOES IT TAKE FOR PUFFY EYES TO GO AWAY?
So, you finally shed all of your tears, and now you're ready to say goodbye to your puffy eyes. Unfortunately, there is no set time for how long it takes for puffy eyes to go away. Some individuals can see a change after 10 minutes, while others may not see a change for hours. The key to managing puffy eyes from crying is to take action immediately to help speed up the process. Speaking of which…
7 WAYS TO GET RID OF PUFFY EYES
Ready to learn how to get a handle on puffy, swollen eyes? Below, find seven helpful tips to try when you want to get rid of puffy post-crying eyes.
TIP #1: REACH FOR A DE-PUFFING EYE CREAM
If you think that the best way to tackle puffy, swollen eyes is to enlist the help of an eye cream, you're totally on the right track! Eye creams are great for addressing an array of skin care concerns, including puffiness and lack of moisture.
Kick things off with the L'Oréal Paris Age Perfect Hydra Nutrition Manuka Honey Eye Gel, which is formulated with antioxidants, calcium, manuka honey, and nurturing oils that help to provide the skin with endless moisture. Featuring a rollerball applicator that works together with a cooling formula, you'll be able to banish the look of puffiness for a refreshed set of peepers.
Editor's note: Want to take your eye cream's de-puffing abilities to the next level? Consider popping your beauty essential in the fridge! The cooling sensation will help soothe skin and deflate puffiness.
TIP #2: GIVE A COLD COMPRESS A TRY
A great way to give your eyes a rejuvenated look is to use a cold compress. According to the Mayo Clinic, a cool compress can go a long way in helping the look of puffy eyes. Simply wet a clean washcloth with cool water. While sitting up, apply the damp washcloth to the skin under and around your eyes for a few minutes using mild pressure.
TIP #3: TRY YOUR HAND WITH CHILLED SPOONS
You've probably seen someone use a cold spoon on their eyes in a movie or TV show, but you may be questioning if it actually works IRL. Well, we're here to tell you that chilled spoons are totally a thing when it comes to de-puffing eyes! Grab two spoons from the fridge and place them on your under-eye area to reap the benefits.
TIP #4: BREAK OUT A JADE ROLLER
Give your skin the right amount of TLC with the help of a jade roller! Perfect for stimulating blood flow to the skin and helping to address visible signs of aging, this trendy beauty tool can also help you manage puffiness. All you need to do is roll the tool over your under-eye area in upward motions, using the small end to get the job done. You can also pop your jade roller in the fridge to cool it down, just like we recommended for your eye cream.
TIP #5: EXPERIMENT WITH CUCUMBER SLICES ON EYES
Speaking of giving your eyes a little cooling action, you can't go wrong with cucumber slices on your eyes. See, chilled cucumber slices work like a cold compress, lending a hand to reduce the look of puffy eyes. Now the saying "cool as a cucumber" has a totally new meaning!
TIP #6: UP YOUR SELF-CARE GAME WITH AN EYE MASK
You may count on your go-to face masks to address your skin care concerns, but when it comes to puffy eyes, you need something specially designed for that area. Enter: eye masks. From apostrophe-shaped picks that work like mini sheet masks to creamy smooth-on masks, you can choose any option you like to use under your eyes and target puffiness.
TIP #7: REACH FOR A CONCEALER
If you're in a hurry, there is nothing wrong with using a little bit of makeup to mask puffy eyes. Choose a concealer that matches your skin tone, and opt for a full-coverage formula like the L'Oréal Paris Infallible Full Wear Concealer Waterproof, Full Coverage. Dab a bit of concealer over your under-eye area and blend with a makeup blender for seamless coverage.
Discover more tips & tricks
Keep your skin happy
See all articles