skin care essentials
10 Beauty Editor-Approved Skin Care Tips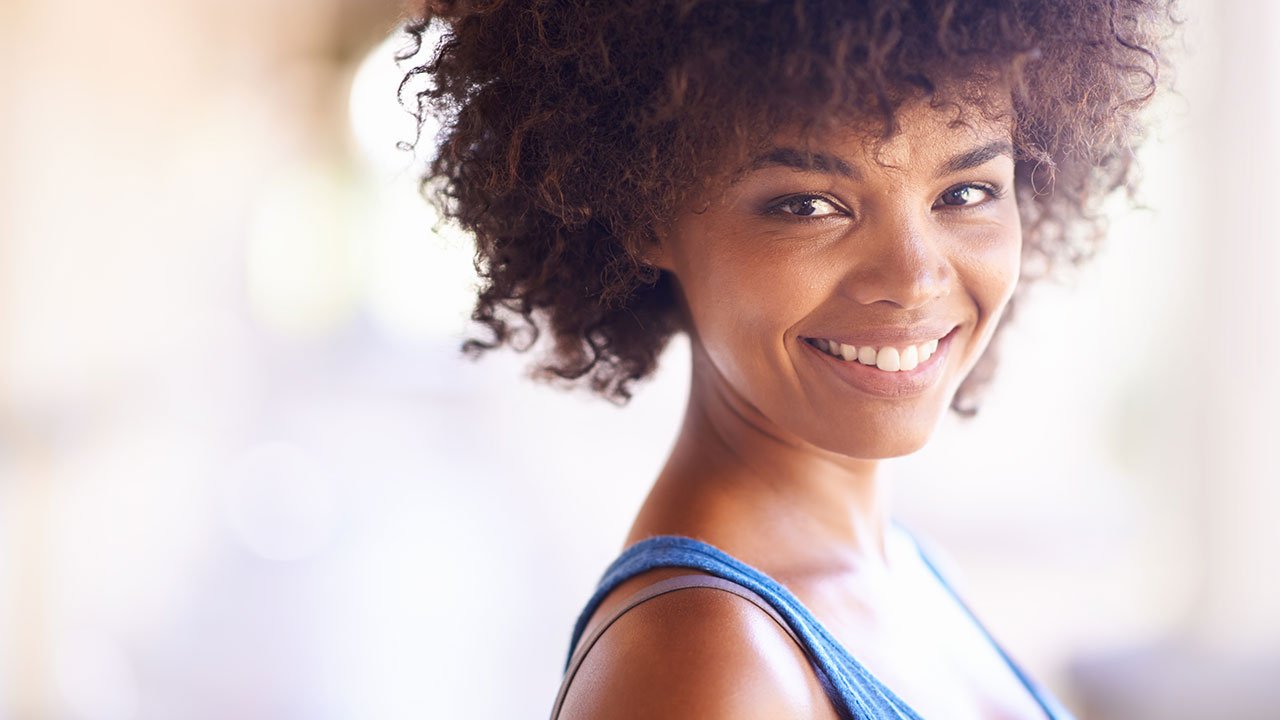 If you're seeking skin care tips that you can trust, it can be difficult to nail a reputable source since misinformation can spread in a snap. Thankfully, this is where beauty editors can shed some light, since they've become the virtual BFFs that speak to your skin care concerns. They're real people like you that just happen to have the inside scoop on the skin care world, so you can count on them to separate the real info from the fake. If you're not sure where to start, we're here to provide some clarity. Keep reading for the best skin care products and tips from some of L'Oréal Paris' beauty editors you'll want to try ASAP.
SKIN CARE TIP #1: FIND A BROAD-SPECTRUM SUNSCREEN THAT YOU LOVE AND STOCK UP ON IT
Sun protection is a non-negotiable skin care must. Spending prolonged periods of time in the sun sans proper protection can damage your skin and lead to visible signs of aging, like fine lines and wrinkles and dark spots to appear over time. That's why, it's important to always wear broad-spectrum sunscreen daily. One of the best ways to cut down on the number of steps in your skin care routine is to use a moisturizer with SPF, like the L'Oréal Paris Revitalift Triple Power Day Lotion SPF 30. This sun-safe essential hydrates, reveals brighter skin, and helps to reduce wrinkles. Thanks to its SPF 30, it also provides the ultimate level of sun protection.
Keep in mind, wearing sunscreen shouldn't be your only line of defense against the sun. Per the Food & Drug Administration, you should limit your amount of time in the sun (especially between 10 a.m. and 2 p.m., which are peak hours), seek shade, and cover up exposed areas in long sleeves, pants, UV-blocking sunglasses, and a broad-brimmed hat.
SKIN CARE TIP #2: ALWAYS TAKE YOUR MAKEUP OFF BEFORE BED
Sleeping in your makeup can clog pores, which can lead to breakouts. Not what you want. If you get pretty lazy at night, (because let's be real, we all sometimes do), keep a bottle of micellar water, like the L'Oréal Paris Micellar Cleansing Water Complete Cleanser Waterproof - All Skin Types, and cotton pads near your bed. This French-favorite cleanser purifies and hydrates your skin all in one step—no rinsing or rubbing required. All you have to do is saturate a cotton pad with the micellar water and wipe it over your face until clean.
SKIN CARE TIP #3: STICK TO A CONSISTENT SKIN CARE ROUTINE
When it comes to using skin care products, patience is the name of the game. According to the American Academy of Dermatology (AAD), it can take a few months after using new acne treatment products in your regimen for you to see any noticeable results. So, be sure to stick to a consistent skin care routine to reap the benefits.
SKIN CARE TIP #4: APPLY MOISTURIZER TO DAMP SKIN
Don't dry your face completely after cleansing. Smoothing moisturizer on damp skin can help lock in hydration and leave your complexion feeling soft, smooth, and comfortable. Try this tip with a water-based moisturizer, like the L'Oréal Paris Hydra Genius Daily Liquid Care - Normal/Oily Skin, L'Oréal Paris Hydra Genius Daily Liquid Care - Normal/Dry Skin, or L'Oréal Paris Hydra Genius Daily Liquid Care - Extra Dry Skin. Each offering is formulated with aloe vera water and hyaluronic acid to provide long-lasting moisture.
SKIN CARE TIP #5: IT'S NEVER TO EARLY FOR EYE CREAM
Mature skin does not corner the market on eye cream. In fact, you should start using this product in your routine now. The skin around your eyes is thinner than other parts of your face, making it more prone to show early signs of aging. Adding an eye cream into the equation can help your skin maintain a fresh and youthful appearance. Visit our article, When Can You Start Using Eye Cream?, for more information.
SKIN CARE TIP #6: PUT YOUR SKIN CARE PRODUCTS ON IN THE CORRECT ORDER
If you want to get the full benefits of your skin care products, then you need to consider how you apply them. You should layer all of your essentials on from lightest to heaviest. Meaning: serum and facial oil should be applied before moisturizer, as they generally have a lighter consistency.
SKIN CARE TIP #7: USE ANTIOXIDANTS SOONER RATHER THAN LATER
One skin care product you should consider adding to your regimen before your '30s, is a serum formulated with an antioxidant, like vitamin C. According to the Mayo Clinic, vitamin C can help protect your skin from free radicals (ICYMI, free radicals can lead to future visible signs of aging showing up on your skin.) This is where the L'Oréal Paris Revitalift Derm Intensives 10% Pure Vitamin C Serum comes in. It's a highly potent antioxidant serum that's formulated with 10% pure vitamin C concentrate. This option helps to restore the skin's radiance and reduce the appearance of wrinkles over time. Plus, it's derm-validated, fragrance- and paraben-free, as well as suitable for sensitive skin.
SKIN CARE TIP #8: DON'T BE AFRAID OF ACIDS
The thought of using skin care products formulated with acids might sound scary, but that isn't the case. Alpha-hydroxy-acids (AHAs) specifically can help to chemically exfoliate the surface of your skin, leaving you with a more radiant-looking complexion. The L'Oréal Paris Revitalift Bright Reveal Brightening Daily Peel Pads are formulated with one such AHA, glycolic acid. With continued use over time, they can help to brighten the appearance of skin and even reduce the appearance of wrinkles. Just make sure to apply a broad-spectrum sunscreen with an SPF of 15 or higher in the morning as directed, as AHAs can increase your skin's sensitivity to the sun.
SKIN CARE TIP #9: GET YOUR BEAUTY SLEEP
No matter how jam-packed your schedule is, it's important to take the time to rest and rejuvenate your body. Per the AAD, sleep gives your body time to refresh and renew itself. So, make sure to rest up with some necessary beauty sleep.
SKIN CARE TIP #10: MAKE NIGHT CREAM YOUR BFF
On the topic of sleep, it's always a smart idea to add a night cream to your nighttime skin care roster. Night creams are a step up from your daytime moisturizer that offers maximum moisture to hydrate your skin while you sleep. That's why we love the L'Oréal Paris Age Perfect Hydra Nutrition Honey Night Balm. This rich cream is formulated with manuka honey extract and nurturing oils that melts onto skin to provide nourishing comfort with long-lasting, non-greasy, and non-sticky hydration.
Next up: If you're in the mood for more skin care advice, you're in luck. Check out our article, How To Make The Most of Your Beauty Sleep, for some pointers.
Discover more tips & tricks
Keep your skin happy
See all articles
Shop Featured Skin Care products
Discover More