skin care essentials
5 Affordable Skin Care Tips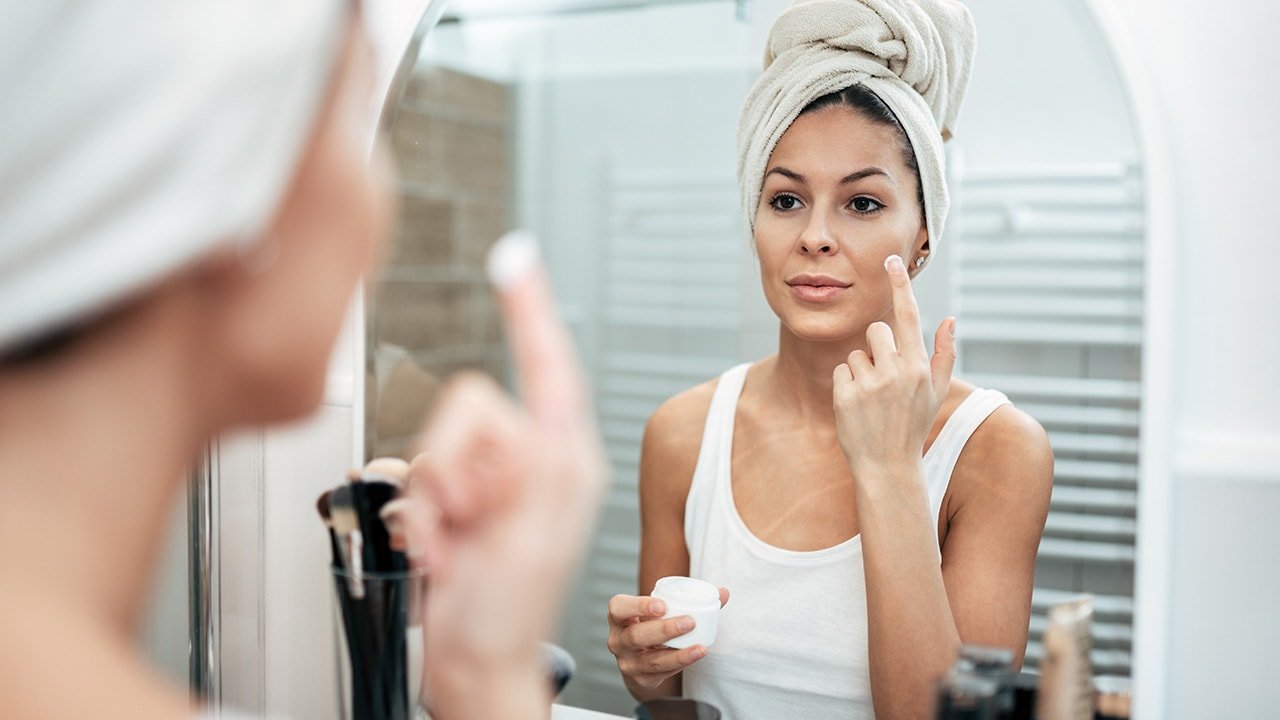 When it comes to skin care, it's easy to end up forgoing a dedicated regimen because it can get a little pricey. But a good skin care routine doesn't have to break the bank! In fact, there are a few things you should keep in mind when picking out a moisturizer, cleanser, and face scrub at the store. Want to learn more? Below, find five affordable skin care tips—because beauty on a budget will always be on-trend.
AFFORDABLE SKIN CARE TIP #1: USE MULTI-TASKING PRODUCTS
One of the easiest ways to get the most bang for your buck when it comes to your skin care routine is to invest in multi-tasking products. Rather than purchasing a different product for every aspect of your routine, search for products that can cover a few bases! One of our personal favorites is the L'Oréal Paris Micellar Cleansing Water Complete Cleanser Waterproof - All Skin Types because it can be used as a facial cleanser and a makeup remover. Score! The formula is powered by micelle molecules that cluster together to surround and lift away impurities and makeup with no rinsing or harsh rubbing required. Use it to cleanse in the morning and remove your makeup—including waterproof mascara—in the evening. Simply saturate a cotton pad, gently swipe across your face, and say hello to clean, beautiful skin. Want more multi-tasking skin care products to try? Head on over to our article, 4 Multi-Tasking Products to Help Streamline Your Skin Care Routine.
AFFORDABLE SKIN CARE TIP #2: RELY ON THE BARE NECESSITIES
You don't need a 10-step skin care routine to see results! Seriously, a few key products can take you and your skin a long way. Consider sticking to only what you need and trying a minimalist skin care routine to save a few dollars. Here's A Minimalist Skin Care Routine That Works for a step-by-step routine you can follow.
AFFORDABLE SKIN CARE TIP #3: CONSIDER YOUR SHOWER
There are some skin care tips that don't require skin care products—or spending money, for that matter—at all. One example? Updating the way you shower! The American Academy of Dermatology reveals that while it may be tempting to take a long, hot shower (especially in the cold weather), being in the water for a long time and using hot water can be extremely drying to the skin. To avoid this, they recommend keeping your baths and showers short and making sure you use warm, not hot water. Not to mention, shortening your showers could save you money on your water bill! For more on the topic of how showering can benefit your skin, read our article on How to Shower for Beautiful Skin.
AFFORDABLE SKIN CARE TIP #4: MAXIMIZE YOUR MAKEUP ROUTINE
Think your makeup look doesn't have anything to do with your skin care routine? Think again! With the right routine and products, you can actually reap skin benefits with your makeup. Intrigued? Learn everything you need to know in our article, 6 Makeup Products That Also Have Skin Care Benefits.
AFFORDABLE SKIN CARE TIP #5: MONEY CAN'T BUY YOU RESULTS
Let's be honest—it's all too easy to justify the effectiveness of a product based on its cost. Most of us make the unconscious correlation that a higher price tag equals greater results, but that's totally not true! In fact, there are many affordable skin care products that can have your skin looking straight out of a cleansing commercial. Seriously! It's all about looking for key skin care ingredients and choosing products that are formulated for your skin type. Need affordable product recommendations? Consult our guides on our best products for every skin type: Our Best Skin Care Products for Dry Skin, Our Best Skin Care Products for Oily Skin, and Our Best Skin Care Products for Combination Skin.
Want to make the rest of your beauty routine budget-friendly? Head on over to our articles, 7 Affordable Beauty Tips from Beauty Editors and 5 Makeup Looks Using the Same 5 Products. After all, more spare change means more money in your budget to put towards the latest beauty trends, right?
Discover more tips & tricks
Keep your skin happy
See all articles
Shop Featured Skin Care products
Discover More