skin care concerns
Your Guide to Taking Care of Dull-Looking Skin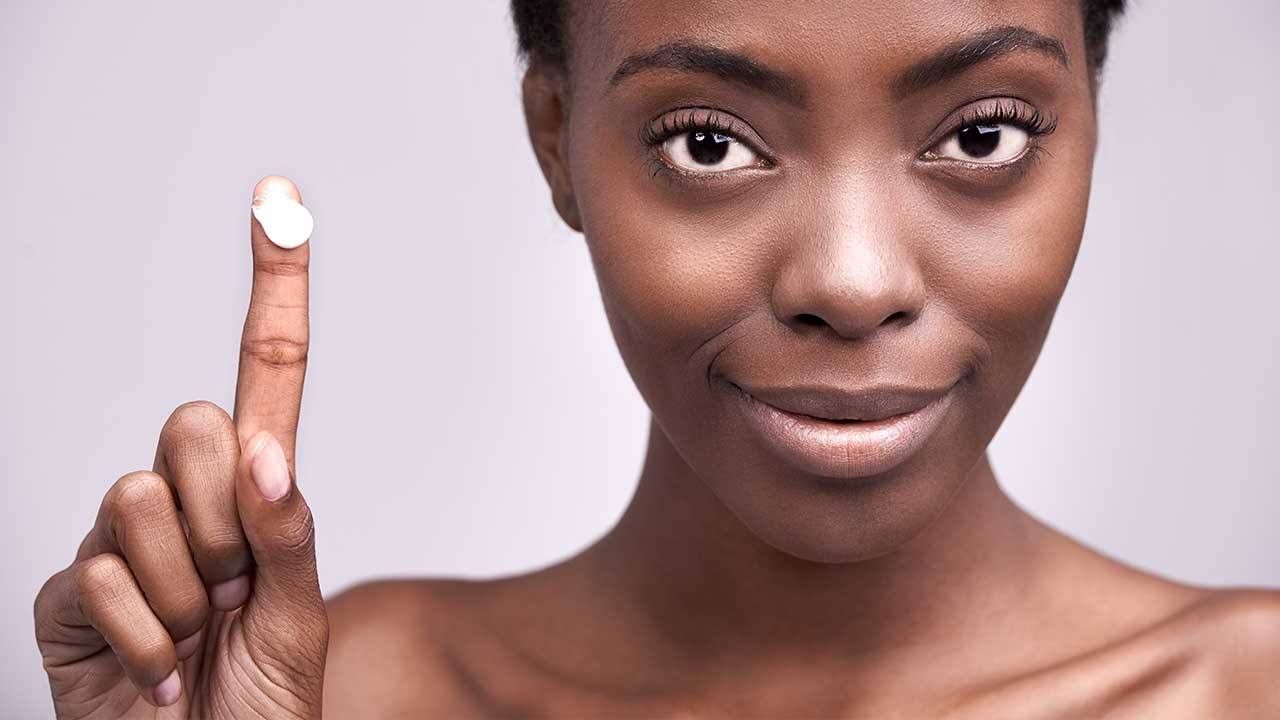 Ever have one of those moments where you look in the mirror only to see a dull, tired-looking reflection peering back at you? Yep, we've all been there at some point or another. And in those moments, we bet that all you can think about is how much you should have appreciated your good skin days—the ones filled with a youthful glow that looked positively radiant. But, that's no way to live. Instead of looking back, why not do your best to recapture that glow? While it may sound too good to be true, we're here to tell you that with the right tips and tricks, it's totally possible. Ready to turn your radiance back on? Learn more about what causes dull skin and find strategies for caring for it.
What Causes Dull Skin?
Wondering what happened to that facial glow that seemed to shine from the inside out? The first step to bringing back that much-wanted glow is to understand what can contribute to skin dullness and what products to use.
1. Dryness. When your skin isn't properly hydrated, it can look dull. So, it's essential to make moisturizing a top priority in your daily skin care routine. Not sure where to start? Try the L'Oréal Paris Hydra Genius Daily Liquid Care for Normal to Oily Skin L'Oréal Paris Hydra Genius Daily Liquid Care for Normal to Dry Skin or L'Oréal Paris Hydra Genius Daily Liquid Care for Extra Dry Skin. These water-based moisturizers are formulated with hyaluronic acid and aloe water and can provide long-lasting hydration.
2. Dead skin cells. Similar to dryness, a buildup of dead skin cells on skin's surface can leave your complexion looking dull. What can you do? Exfoliate once or twice a week to help slough away dead skin cells from the skin's surface. Try the L'Oréal Paris RevitaLift Bright Reveal Brightening Daily Scrub Cleanser, which is formulated with gentle micro pearls and glycolic acid to help improve skin tone, texture, and clarity.
3. Age. While you may age like wine—constantly getting better with each passing year, the same may not be as true when it comes to your skin's ability to maintain its glow. As you get older, your skin's ability to shed dead surface skin cells slows down, and as you know, that buildup can lead to dull appearing skin. Like we said, incorporating exfoliation into your skin care regime is key. Just note there's no hard and fast rule about how often you should do this, so pay attention to how your skin reacts to help you determine what works best for you.
4. Weather. You now know that dry skin can contribute to skin appearing dull—but did you know weather can also be a factor too? (We see you, winter!) During the colder months of the year it's especially important to moisturize day and night. You might also consider using a humidifier to help add moisture into the dry air.
How to Care for Dull Skin
Have dull-looking skin? It's time to upgrade your skin care and makeup routines! Incorporate the following tips for radiant and glowing skin.
1. Cleanse morning and night. There are no ifs, ands, or buts about it. When you don't wash your face, a buildup of dirt, impurities, and environmental grime can sit on the surface of your skin, leading to skin appearing dull and your products not working as well. Micellar water is a gentle cleansing option. Powered by tiny micelles—oil molecules—suspended in water, micellar water helps lift dirt, oil, and makeup residue up and away from your skin. Try the L'Oréal Paris Micellar Cleansing Water Complete Cleanser – Normal to Oily Skin or L'Oréal Paris Micellar Cleansing Water Complete Cleanser – Normal to Dry Skin. Simply saturate a cotton pad with micellar water and wipe it across your face.
2. Exfoliate, exfoliate, exfoliate! Whether you opt for physical or chemical exfoliation, sloughing away dead skin cells from skin's surface is a must in the quest for a glow-y-looking complexion. Add the L'Oréal Paris RevitaLift Bright Reveal Peel Pads to your nightly beauty routine. The pre-soaked pads are formulated with glycolic acid and can help resurface dull, uneven skin tone and rough texture. To use, gently smooth a pad over cleansed skin. Keep in mind that newly revealed skin may be sensitive to sunlight, so use a sunscreen in the morning.
3. Moisturize twice a day. Remember how we told you that moisturizing is key to glowing-looking skin? If you have mature, dull-looking skin, consider using the L'Oréal Paris Age Perfect Cell Renewal Rosy Tone Moisturizer, which helps to revive a rosy skin tone.
4. Skip the super-hot showers. Yes, while toasty bath temps feel amazing, they aren't so great for your skin, since the hot water can strip your skin of essential oils. Rinse off in lukewarm temps instead and your skin will thank you!
5. Use a luminizing foundation or BB cream. You can fake a glowing-looking complexion with a little makeup. Any makeup product that is labeled as luminous will be your glow-y best friend. Try the L'Oréal Paris True Match™ Lumi Cushion Foundation, a buildable luminous foundation. Press the applicator into the cushion and tap the liquid foundation onto your face. You can build coverage as needed!
6. Add a highlighter to your makeup bag. Take things up a notch with a swipe or two of highlighter. Try the L'Oréal Paris True Match™ Lumi Liquid Glow Illuminator, which is available in three shades (golden, ice, and rose). For an added touch of light-reflecting glimmer, finish your look off with a light dusting of the L'Oréal Paris True Match™ Lumi Powder Glow Illuminator.
7. Create a rosy flush with blush. If pink cheeks are what you're after, swipe on some pretty blush. Try the L'Oréal Paris Infallible Paints/Blush, which comes with four hues. For a timeless look, brush the blush on to the centers of your cheeks (make sure to smile while you do so!).
Discover more tips & tricks
Keep your skin happy
See all articles
Shop Featured Skin Care products
Discover More