skin care concerns
Which Vitamins Should You Add To Your Skin Care Routine?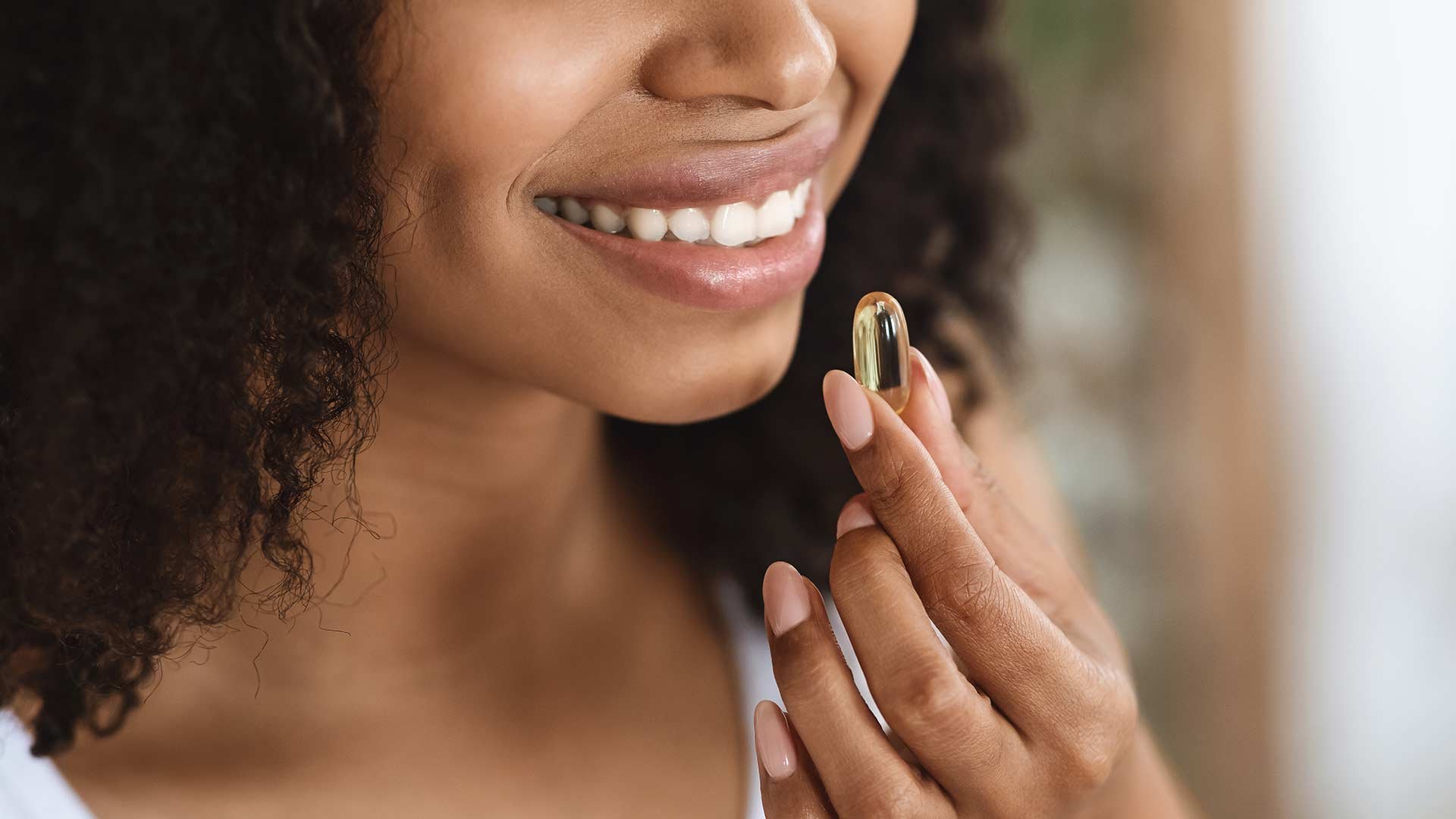 If there's one beauty goal we all vie for, glowing and radiant skin easily tops the list. In order to achieve this, finding the right skin care routine to suit your needs is essential. With new and different skin care ingredients seemingly always popping up, this is easier said than done. Between acids, extracts, vitamins and more, it's easy to feel overwhelmed when trying to piece together a routine that works for you. Try starting with understanding one ingredient group at a time. Here, we're sharing information about common vitamins used in skin care as well as some of our favorite products that include them.
VITAMIN A
Vitamin A, which also goes by the names retinol or retinoic acid, is an essential skin vitamin that's great for stimulating skin cell production and turnover (i.e. exfoliating). It's widely used in skin care to treat acne and prevent wrinkles. According to the Mayo Clinic, Vitamin A also contains antioxidants that protect the skin from damaging effects of free radicals, including [air pollution and UV radiation]. Ready to add vitamin A to your routine? Check out our best products formulated with vitamin A.
L'Oréal Paris Revitalift Derm Intensives Night Serum, 0.3% Pure Retinol: This incredible Pure Retinol serum is a great addition to your skin care routine if you're looking for glowing skin and reduced skin texture. Over time, it works to reduce wrinkles and smooth the skin while making the complexion appear luminous and glowing. We also love that it's formulated with hyaluronic acid and glycerin which are hydrating ingredients that help combat the drying effect that retinol can have on skin.
L'Oréal Paris Revitalift Anti-Wrinkle and Firming Eye Cream: This eye cream created specifically for the delicate skin around the eye is formulated with Pro-Retinol A and works wonders to reduce the appearance of dark circles and wrinkles while providing your skin with lasting hydration.
L'Oréal Paris Revitalift Bright Reveal Brightening Day Moisturizer SPF 30: This daytime moisturizer combines Pro-Retinol, vitamin C and glycolic acid to help reduce the appearance of wrinkles, brighten skin and correct uneven skin tone in just one week. It's also formulated with SPF to help protect your skin against dangerous UV rays.
VITAMIN C
Vitamin C, also referred to as ascorbic acid, is a natural antioxidant. According to the National Center for Biotechnology Information, healthy skin contains high concentrations of vitamin C, which promotes collagen and protects against UV-induced photodamage. The Mayo Clinic also shares that vitamin C helps to slow the progression of aging skin. In simpler terms, vitamin C is great for brightening, promoting collagen production and protecting the skin from damaging environmental factors (read: those free radicals previously mentioned).
Brighter skin calls for vitamin C, and it's only right that we put our derm-approved serum on your radar. The L'Oréal Paris Revitalift Derm Intensives 10% Pure Vitamin C Serum restores radiance, reduces visible hyperpigmentation, and improves your overall skin tone. In just two weeks, fine lines are visibly reduced.
VITAMIN E
Also known as tocopherol, vitamin E is a lipid-soluble antioxidant that works to protect the skin and body, per the NCBI. The NCBI also confirms that when used topically, vitamin E can help to protect the skin against free radicals from the sun's UV rays. Vitamin E is also known for its ability to aid in the healing of scars and burns, so it's essentially a dream ingredient for skin healing and protection. Luckily, it's in some of our favorite makeup and skin care go-to's.
L'Oréal Paris True Match™ Super Blendable Makeup: This foundation is super-hydrating and provides excellent coverage with a natural finish that blends into your skin with ease. Formulated with pro-vitamin B5, vitamin E, and titanium dioxide broad-spectrum SPF 17, it helps keep skin looking radiant and provides a healthy, glowing effect.
L'Oréal Paris Sublime Bronze Towelettes for Body: Can't resist a good tan? These self-tanning towelettes will come right in handy. Made with vitamin E and gentle AHAs, the towelettes provide a streak-free, natural-looking tan that you'll love making the skin feel smooth and silky. Each one also provides enough self-tanner for one application, so you can toss one in your bag to use while you're on the go.
Photo: iStock
Discover more tips & tricks
Keep your skin happy
See all articles
Shop Featured Skin Care products
Discover More