skin care concerns
The Springtime Skin Care Routine for Oily Skin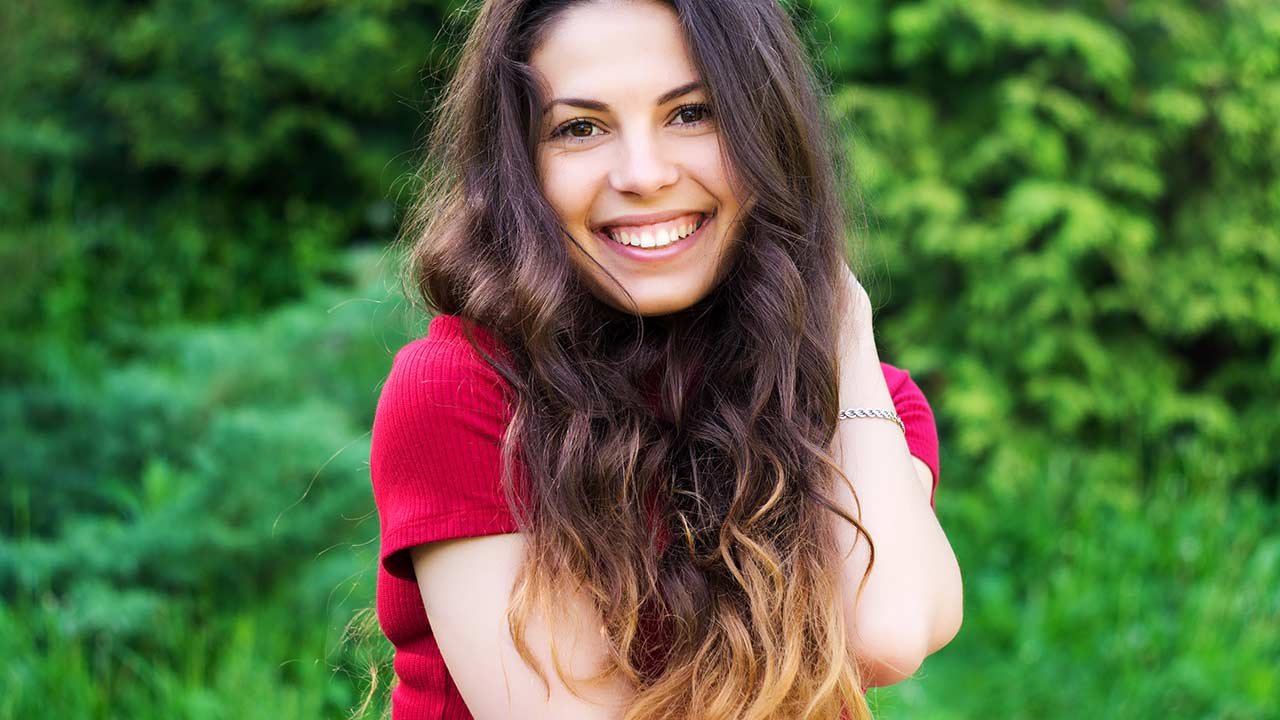 It's that wonderful time of year: spring! The birds are chirping, the sun is shining, and flowers are beginning to bloom. But when it comes to your skin, chances are your complexion is in need of a refresher after months spent exposed to the frigid temperatures and dry air—even if you have oily skin. So, it's time to do a little spring cleaning for your complexion! If you have oily skin, it's all about using skin care products (like moisturizer) that can help mattify so that you don't look so shiny throughout the day. Below, find a skin care routine tailored to oily skin in spring.
SPRING SKIN CARE TIP #1: use a clay facial cleanser
Regardless of your skin type, you can benefit from cleansing your face morning and night. And don't you dare think about going to sleep in your makeup—this can lead to clogged pores, which can lead to breakouts! If you have oily skin, reach for a mattifying clay facial cleanser, like the L'Oréal Paris Pure-Clay Purify & Mattify Facial Cleanser. This facial cleanser purifies skin of dirt, oil, and pollution so that skin is left with a clean, clear look. Once a day, squeeze the facial cleanser into hands and add water to transform it from clay to mousse. Gently massage the facial cleanser onto your face using circular motions, then rinse thoroughly with lukewarm water and pat dry. Use this facial cleanser in the morning and the L'Oréal Paris Micellar Cleansing Water Complete Cleanser for Normal to Oily Skin at night, as it purifies, mattifies, and removes makeup. All you have to do is saturate a cotton pad with the micellar water and wipe the pad across your face.
SPRING SKIN CARE TIP #2: add a face mask to your weekly beauty routine
This season, go ahead and take some time to relax! One of our favorite ways to get our Zen on? By chilling out with a face mask a few times a week. If you've got oily skin, try the L'Oréal Paris Pure-Clay Purify & Mattify Face Mask, which is formulated with three types of clay and enhanced with eucalyptus leaf extract. Day after day, impurities, dirt, makeup, and excess oils can build up on the surface of your skin, leaving your complexion looking overly oily. This face mask draws out the buildup of impurities, dirt, and oils, and reduces the look of excess shine. Apply an even layer to clean, dry skin, leave the mask on for 10-15 minutes, then rinse off thoroughly with lukewarm water. Use three times a week for best results.
SPRING SKIN CARE TIP #3: purify your skin with a face scrub
A face mask isn't the only skin care product you should add to your skin care routine this spring if you have oily skin. Another one that can have benefits is a face scrub. The L'Oréal Paris Pure-Sugar Purify & Unclog Face Scrub leaves skin feeling purified and clean. Dirt, oil, and impurities are effectively removed, and dull skin is gently polished away. Use after use, pores look tighter, unclogged, and less visible, while skin looks less shiny and rebalanced. Smooth a small amount of face scrub onto clean, dry skin with dry fingers. Massage over your face with wet fingers, then rinse thoroughly with lukewarm water and pat dry. Use three times a week for best results.
SPRING SKIN CARE TIP #4: hydrate with a water-based moisturzer
Yes, you need to moisturize if you have oily skin! For normal and oily skin types, external factors like pollution, UV rays, and excessive cleansing can damage skin's moisture barrier, causing loss of moisture and an increase in oil production—resulting in an overly shiny complexion. Try a water-based moisturizer, like the L'Oréal Paris Hydra Genius Daily Liquid Care for Normal/Oily Skin, after cleansing. It's formulated with hyaluronic acid and aloe vera water for long-lasting hydration and has a matte finish. In the morning, just make sure you follow up by applying a broad-spectrum sunscreen to help protect against UV rays. (And remember to reapply your sunscreen every two hours, limit your amount of time in the sun, seek shade, and cover up exposed areas.) Spending prolonged periods of time in the sun can lead to damage, which can show up as visible signs of aging like dark spots and wrinkles down the road.
SPRING SKIN CARE TIP #5: blot throughout the day
As the temperatures begin to rise, you might find that your oily skin has a special tendency to look greasy by midday. And while you want your personality to shine, you probably don't want your skin to. Stock your purse with a pack of oil blotting sheets so that you can help sop up excess oil when needed.
For more skin care advice tailored to oily skin, head on over to 13 Skin Care Rules for Oily Skin next.
Discover more tips & tricks
Keep your skin happy
See all articles
Shop Featured Skin Care products
Discover More