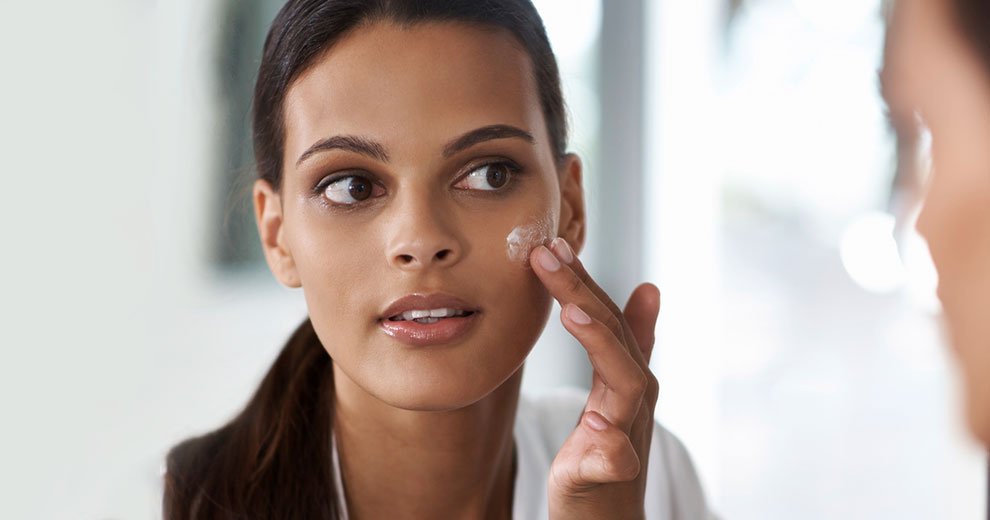 anti aging
The Beginner's Skin Care Routine for Wrinkles
If you're new to the anti-aging scene, you may not know the skin care routine steps or products that you should add to your existing skin care regimen. There is a wide variety of products, treatments and techniques, which can make getting started more complicated than you may have anticipated. While there are many ways to address your skin aging concerns, you shouldn't be overwhelmed or deterred. Simply spend some time identifying your concerns and head to the anti-aging skin care aisle knowing what you want and need instead of perusing the aisles until all your options become one big blur. Wanting to address your skin aging concerns and keep others at bay doesn't have to be difficult, time consuming or expensive. You can simply adapt your skin care routine to tend to your new anti-aging needs, whatever they may be.
Wrinkles skin care routine tip #1: Try a cream cleanser in the morning. If you're just starting to worry about fine lines and wrinkles, you should know that dryness can exaggerate the look of existing lines. Washing your face with a foaming cleanser in the morning may be too harsh on wrinkle-prone skin, stripping away too much natural moisture. Instead of looking to gel or foaming cleansers, try a creamy cleanser. These nourishing formulas can help clear your skin of sweat and oil that tends to buildup on the surface of your skin overnight, without drying it out in the process. You could also consider trying a gentle micellar water formula, these hydrating skin care products require no water for wetting or rinsing making it a smart choice for busy mornings.
Wrinkles skin care routine tip #2: Always, always wear SPF. An anti-aging skin care step, that's never too late to start, daily SPF application can help keep new lines, wrinkles and dark spots at bay. Consider trying a daytime moisturizer that is also formulated with SPF broad spectrum protection to simplify your morning routine. UV rays aren't the only environmental aggressor, smoking and air pollution can impact the look of your skin too. Free radicals can break down your skin's collagen, making signs of skin aging more visible, says Skincare.com. It's important to help skin defend against these daily aggressors by using products formulated with both antioxidants and SPF.
Wrinkles skin care routine tip #3: Don't forget about your eye area. You may have already noticed a few fine lines in the corners of your eyes. This common sign of skin aging, known as crow's feet, can develop as early on as when you are in your 20s. The contour area of your eyes is one of the first places to show visible signs of aging, given it's a delicate area of the skin, so pick an eye cream or serum that is designed for this area. If you already have crow's feet, Skincare.com suggests that you reach for a formula with retinol and hyaluronic acid, to help hydrate and plump the look of the eye area. You can also wear sunglasses to offer the skin around your eyes extra protection while outdoors. And, another anti-aging idea that can help address this area doesn't require a skin care product, but possibly a trip to the home store. Silk sheets won't rub or pull on this delicate area of the skin like other fabrics tend to do – especially if you like to sleep on your side. Silk sheets can make for a worthwhile investment in your anti-aging efforts, so consider getting them right from the start of your anti-aging journey.
Wrinkles skin care routine tip #4: Make exfoliating a regular part of your routine. Dead skin cells that build up on your skin's surface can turn a once radiant complexion into a dull, uneven mess reports Skincare.com. This will only exacerbate the appearance of some common signs of skin aging, like wrinkles. For skin that's bright and younger-looking, try exfoliating two to three times a week. Find the exfoliating method that best suits your skin type. You can opt for a chemical peel pad that is formulated with alpha hydroxy acids, like glycolic acid, to help reduce the appearance of dullness over time. Or you can try a physical exfoliant, like a salt or sugar-based scrub, that can help to reveal polished, fresh-looking skin.
Wrinkles skin care routine tip #5: Remove makeup with micellar water. Consider removing makeup at night with micellar water, or another gentle, non-drying makeup removing formula. As mentioned, dryness can make fine lines and wrinkles appear more noticeable. Try to use products that are gentle and nourishing. Micellar water, non-drying toners and nourishing facial wipes can help clean your skin of makeup without over drying it.
Wrinkles skin care routine tip #6: Moisturize with intent at night. Apply a night cream formulated to moisturize, firm and smooth the look of your skin. Your skin's recuperating abilities are at their prime while you sleep, so take advantage of your resting hours by applying a nourishing night cream formulated to address your top skin aging concerns, whether it's fine lines, wrinkles, age spots or some other sign of skin aging that concerns you.
Address the common signs of skin aging, like fine lines, wrinkles and sagging skin, simply by updating your existing skin care routine to include some anti-aging essentials. Always love the look of your skin, no matter your age, by giving it the care it needs.
Discover more tips & tricks
Keep your skin happy
See all articles
Shop Featured Skin Care products
Discover More