anti aging
7 Anti-Aging Habits To Add To Your Skin Care Routine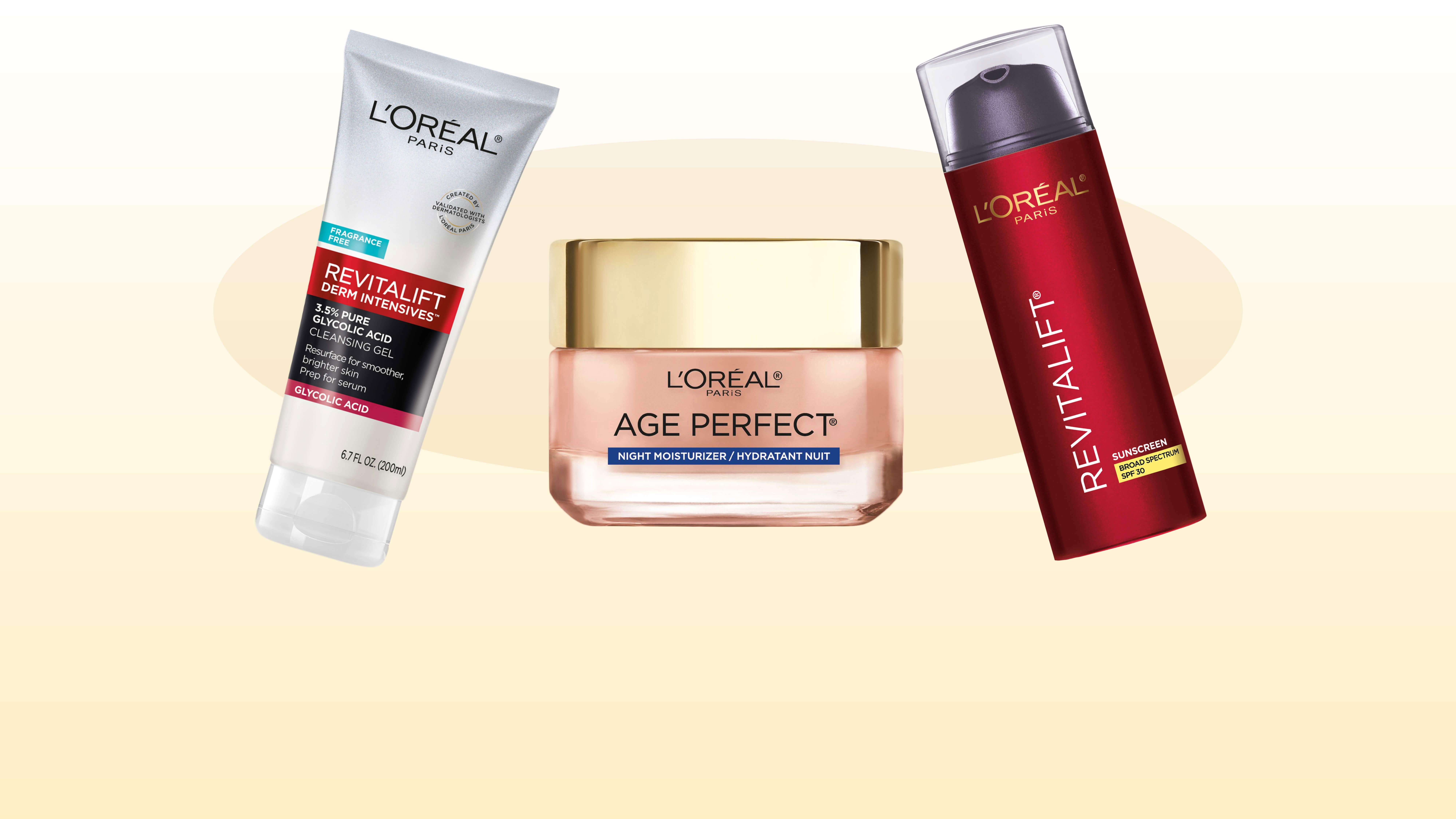 When developing an anti-aging skin care routine, there are certain must-have steps you'll want to follow. Whether you are new to anti-aging skin care products or are simply looking to revamp your existing regimen, these skin care essentials can help you look and feel your best once you make them a part of your regular routine. They may seem simple enough to skip, but they can make a worthwhile impact overtime. While skin care innovations change and trends come and go over the years, these anti-aging skin care habits should always remain a part of your routine. Check out the tips and behaviors that you'll want to adopt for your mature skin, stat.
1. EXFOLIATE REGULARLY
Perhaps, in past years you didn't think exfoliating was super important, so you rarely made time for it in your skin care routine. While removing dead skin cells from skin's surface is essential at any age, it can be an especially beneficial component of an anti-aging skin care regimen. As you age, your skin's natural cell turnover rate will slow down. So if not removed, dry, dead and flaky cells will continue to pile up on the skin's surface, blocking fresh, more-radiant looking cells underneath. Add the L'Oréal Paris Revitalift Bright Reveal Brightening Daily Peel Pads to your skin care routine to gently exfoliate dead skin cells from the skin's surface layer and reveal more radiant and younger-looking skin.
2. GENTLY CLEANSE MORNING AND NIGHT
Starting and ending your day with clean skin should never get old – and it should be a key step in your anti-aging regimen. If you've noticed that your skin has been experiencing more dryness as you age, then you may want to reevaluate the kind of facial cleanser you are currently using instead of cutting back on how often you wash your face. Your skin will build up some surface oil and sweat while you sleep, so you'll want to cleanse your skin in the morning. And, your skin is also likely to accumulate oil, sweat and even dirt and grime from your environment throughout the day, so be sure to cleanse your skin at night too. Skin that is not cleansed can appear aged, tired and dull, so make time for this skin care basic with the L'Oréal Paris Revitalift Bright Reveal Brightening Daily Scrub Cleanser, which works to deliver radiant skin with even tone and texture.
3. NEVER SLEEP IN YOUR MAKEUP
We get it—once you perfect a complex and gorgeous makeup look it can be tempting to keep it on for more than one day. But day-old makeup can set into fine lines and wrinkles, exaggerating their appearance, instead of covering them up. Trust us, that perfect wing liner won't look so appealing deep set into crow's feet. Makeup can also help bacteria build up on the skin while you sleep, clogging pores and causing unwanted breakouts. Keep the L'Oréal Paris Micellar Cleansing Water Complete Cleanser Waterproof - All Skin Types on your nightstand with some cotton pads. This easy-to-use waterless option will be your BFF on those nights that you're tempted to skip a traditional face wash.
4. USE A DAY MOISTURIZER THAT PROTECTS SKIN FROM THE ELEMENTS
Your skin needs moisture throughout the day, but it also needs protection from environmental stressors. Repetitive, unprotected exposure to the sun's harmful rays is one main skin aging factor. And, the fine lines, wrinkles, age spots and sagging skin they can leave behind are hard to erase, especially after years of leaving your skin vulnerable to UVA and UVB rays. Additionally, smog, car fumes and other free radical carrying elements you encounter on a daily basis can also cause some common signs of skin aging too. So reach for the L'Oréal Paris Age Perfect Rosy Tone Broad Spectrum SPF 30 Sunscreen moisturizer to hydrate your skin while reviving its radiance and protecting it from the sun.
5. USE A NIGHT MOISTURIZER THAT COMBATS DRYNESS
Surge your skin with extra-rich moisture and anti-aging formulas while you sleep since this is the time when the skin undergoes its repair process. Try the L'Oréal Paris Age Perfect Cell Renewal Night Cream to restore your skin's resilience and reveal renewed and nourished skin by morning.
6. PAY EXTRA ATTENTION THE SKIN AROUND YOUR EYES
An anti-aging step that should never be overlooked, dabbing on eye cream in the morning and night can deliver moisture to an area of the skin that can easily become dry. When your skin is dry, fine lines, wrinkles and crow's feet can appear more noticeable. So again, think of this anti-aging measure as a simple step that can pay off in the long run. Apply the L'Oréal Paris Revitalift Triple Power Eye Treatment to reduce wrinkles, depuff and brighten dark circles. Formulated with vitamin C, hyaluronic acid and pro-retinol, it packs triple the impact for longterm under-eye health.
7. GET YOUR GLOW BACK WITH SKIN CARE
It's common for your skin to appear dull and feel dry as you get older. But, you don't have to surrender to that lackluster look and feel of aging skin. Ramp up its natural glow potential by introducing skin care products that can help illuminate the look of your skin. Two to three times a week use the L'Oréal Paris Pure-Clay Exfoliate & Refining Face Mask to cleanse pores and reveal a brighter and smoother complexion.
Photo Credit: Sarah Duvivier
Next: 10 Anti-Aging Ingredients At The Top Of Our List For 2021
Discover more tips & tricks
Keep your skin happy
See all articles
Shop Featured Skin Care products
Discover More