makeup trends
8 Makeup Palette Organizers and Holders Worthy of Being On Pinterest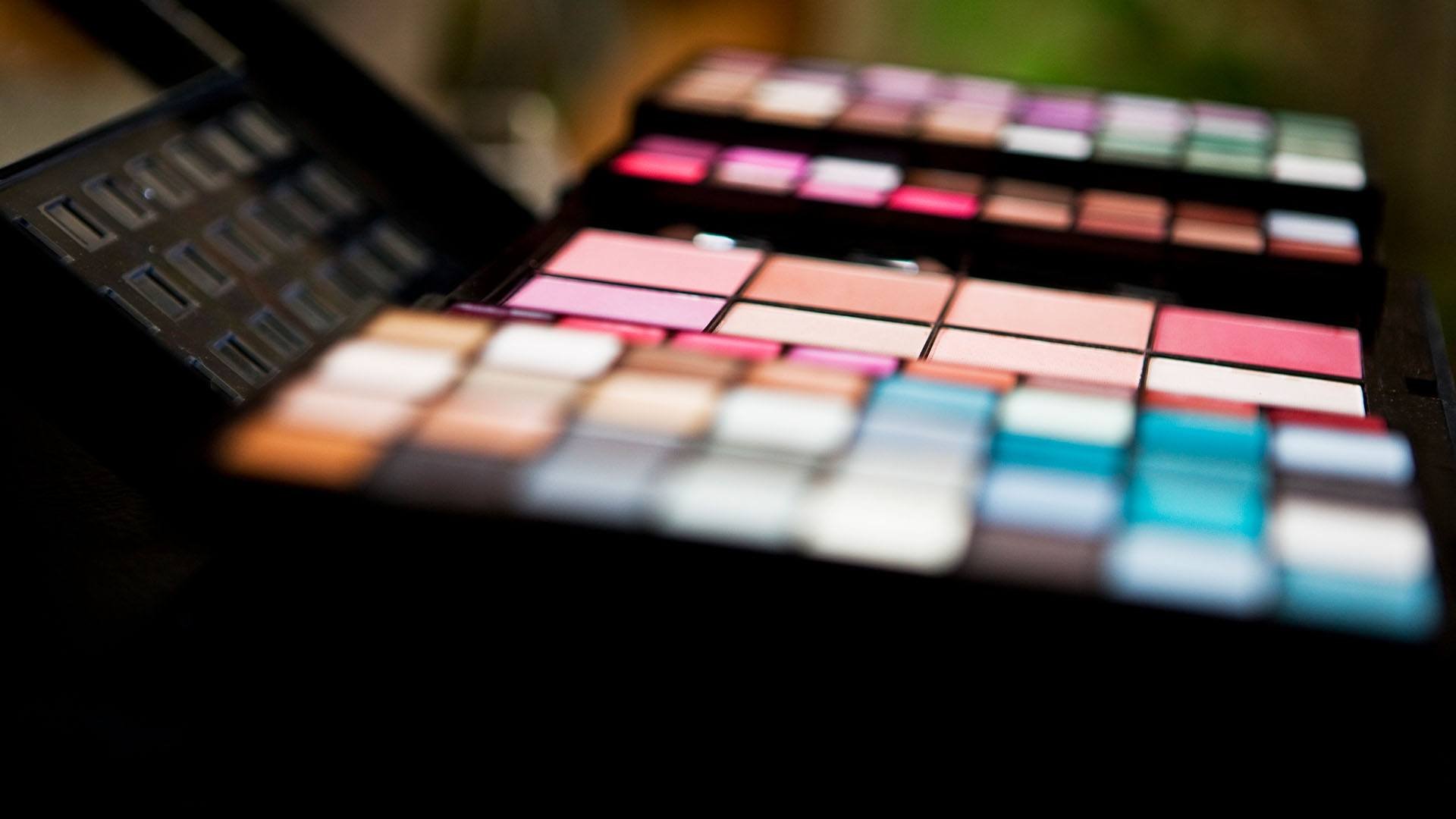 When it comes to makeup, it's easy to get caught up in building your collection with the latest trends and products. That is, until you're sifting through a seemingly never-ending pile of palettes, lipsticks, and more in search of the one you have in mind. Speaking of the former, there are many ways to effectively store makeup palettes, though we'd argue makeup palette organizers are the way to go. These handy storage items are specifically made to keep all of the palettes in your collection in one convenient place. To help you get organized, we put together a list of eight makeup holder ideas. Bonus: You'll also learn how to DIY a makeup palette holder.
1. Clear Acrylic Makeup Palette Holder
One of the most popular options for makeup palette storage is a clear acrylic makeup palette holder. It's exactly what it sounds like: a clear display that has slots in varying sizes to fit different palettes. It's ideal if you enjoy having your palettes on display (the L'Oréal Paris Paradise Enchanted Scented Eyeshadow Palette is too pretty to hide, in our opinion), as you'll still be able to see their individual packaging even when tucked into place.
2. Upcycled CD Rack
A trendy and super-easy way to make your own makeup palette holder is to upcycle an old CD rack. Yup—you read that right. While you may not use physical CDs anymore when listening to music, you can still put this handy organizer to use in a totally new way. The mini shelf is perfect for your palettes since it's already equipped with slim slots that are just the right size. Dig up an old CD rack, head to a yard sale, or scope the Internet for the item in question. Then, customize it to your liking with the help of paint, rhinestones, or other decorations of choice.
3. Desk Organizer
Like the above, you don't need an organizer that's specifically meant for makeup palettes to help tidy up. In fact, a regular desk organizer can be used to store your palettes. Look for one that has slots big enough to fit varying palette sizes. If the organizer has a small compartment that won't fit a palette, you can try using it to store your smaller makeup brushes as well.
4. Mounted Shelves
To keep your makeup palettes from taking up extra space, consider hanging them up—with the help of mounted shelves, of course. Not only is this a smart option for those who don't have room for extra clutter, but it's also seriously aesthetically-pleasing. Consider using wire shelves for a modern twist.
5. Decorative Bin
When in doubt, simply having a bin to pop your palettes into can be a time saver. Search for one that will look pretty on your vanity. We love the wire trend that's been going on, since it allows you to see the palettes inside while still keeping them contained.
6. Clear Drawers
Those small clear drawers you used to store school supplies or knick-knacks can be put to use once more. Clear drawers will allow you to peek inside and see what palette you're reaching for without having to open every drawer to find the right one.
7. Mini Bar Cart
We'll pour a glass of bubbly to this makeup palette organizer idea, since we think it's pretty clever. Using a mini bar cart is possibly one of the trendiest ways to keep your makeup palettes in check. It can be conveniently moved from your bedroom to your bathroom (depending on where you like to get ready) and can be used to store additional items like a vase with flowers or a candle.
8. Drawer Dividers
If you don't want to spend a lot of time or money getting organized, simply turn an empty drawer into a makeup palette holder. All you need to do is put dividers into it so you can separate palettes by type, look, or brand.
Next up: Now that you've tackled organizing your makeup palettes, here's How to Organize Your Skin Care Products.
Discover more tips & tricks
Keep your skin happy
See all articles
Shop Featured Makeup products
Discover More