makeup trends
How to Get an Editorial Makeup Look
August 22, 2019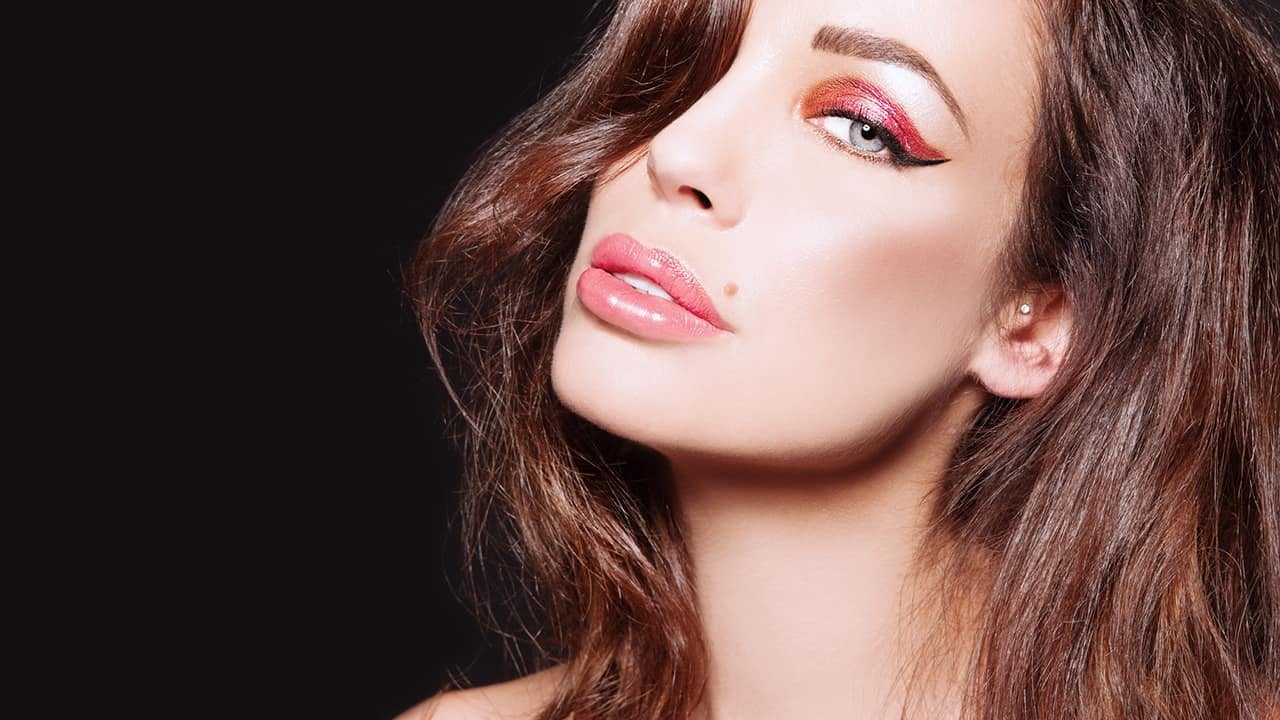 Do you ever find yourself flipping through your favorite magazines and online publications, only to stumble upon the most gorgeous, trendsetting makeup look that you absolutely need to know how to do? We can relate. There's just something so fashion-forward about editorial makeup, and we—like you—are so here for it. And that's precisely why we put together a step-by-step tutorial on how to get an editorial makeup look, covering everything from eyeliner techniques to lip color. Ready for your close up? Follow the steps below for a beauty look straight out of a magazine!
STEP #1: APPLY MAKEUP PRIMER
Of course, no editorial makeup look should start without primer. A makeup primer will help smooth imperfections and prep your complexion for the rest of your makeup. For this look, use the L'Oréal Paris Studio Secrets Professional Magic Perfecting Base.
STEP #2: PERFECT YOUR COMPLEXION
Next up: Foundation! For a complexion that's worthy of an editorial photo spread, you'll want to look for formula with buildable, full coverage—like the L'Oréal Paris Infallible Up to 24HR Fresh Wear Foundation, Lightweight. Apply this foundation using the L'Oréal Paris Infallible Blend Artist Foundation Blender for a seamless finish.
STEP #3: SCULPT YOUR CHEEKS
For this makeup look, pass on blush and turn to bronzer to define your cheekbones. Use a sculpting brush to apply the L'Oréal Paris True Match Lumi Bronze It Bronzer onto the hollows of your cheeks for subtly chiseled cheekbones.
STEP #4: FILL IN YOUR BROWS
While you don't want to go crazy when it comes to your eyebrows, this look requires some perfecting. Use the L'Oréal Paris Unbelievabrow Longwear Waterproof Brow Gel to fill in sparse areas and sharpen the shape of your brows.
STEP #5: PRIME YOUR EYES
Just like you primed your face, you'll want to apply an eye primer to your lids in preparation for your eye makeup.
STEP #6: GET GRAPHIC
For this editorial makeup look, it's all about the eyes—or should we say eyeliner. Give yourself the ultimate graphic eyeliner look by using a metallic, rose gold liquid liner to coat your lid up to your crease, creating a winged shape at the end. Take your time doing this, as you want your graphic eyeliner to be as sleek and perfected as possible. Then, mimic that shape when you apply the L'Oréal Paris Infallible Flash Cat Eye Waterproof Brush Tip Liquid Eyeliner in Black along your lash line, winging it out at the end.
Editor's tip: Messed up on your graphic eyeliner? Don't sweat it! Simply dip a cotton swab in the L'Oréal Paris Micellar Cleansing Water Complete Cleanser Waterproof - All Skin Types to clean up any mishaps.
STEP #7: ADD SOME ACCENTS
Next, you'll want to add a metallic accent to the look. Use the L'Oréal Paris Infallible Pro-Last Waterproof, Up to 24HR Pencil Eyeliner in Bronze to highlight your inner corner and line your lower lash line. So trendy! Bonus: Give yourself a wide-awake, doe-eyed appearance by applying the L'Oréal Paris Pro-Last Waterproof, Up to 24HR Pencil Eyeliner in Nude on your waterline.
STEP #8: COAT YOUR LASHES
To finish your eye makeup look, sweep a few coats of mascara onto your top and bottom lashes. Use the L'Oréal Paris Unlimited Lash Lifting and Lengthening Washable Mascara in Blackest Black to do just that.
STEP #9: GET GLOSSY
It's no secret that pillowy, glossy lips are in at the moment. To give your pout a boost in fullness and shine, swipe on the L'Oréal Paris Colour Riche Plump and Shine Lipstick, Sheer Lipstick in Guava Plump, which will leave your lips glossy, visibly plumped, and with a subtle flush of pink color.
STEP #10: SET YOUR MAKEUP
You wouldn't want your expertly applied, Instagram-ready makeup look to go to waste, would you? Of course not! To keep your makeup looking "just applied" day and night, spritz the L'Oréal Paris Infallible Pro-Spray & Set Makeup Extender Setting Spray in "T" and "X" motions over your complexion.
Want to try another makeup look (or six) suitable for a photo op? Here are 6 Pinterest-Worthy Makeup Looks to try.
Discover more tips & tricks
Keep your skin happy
See all articles
Shop Featured Makeup products
Discover More