makeup looks
How to Use True Match Tinted Serum As Makeup
Buildable coverage? Yes, please!
August 03, 2021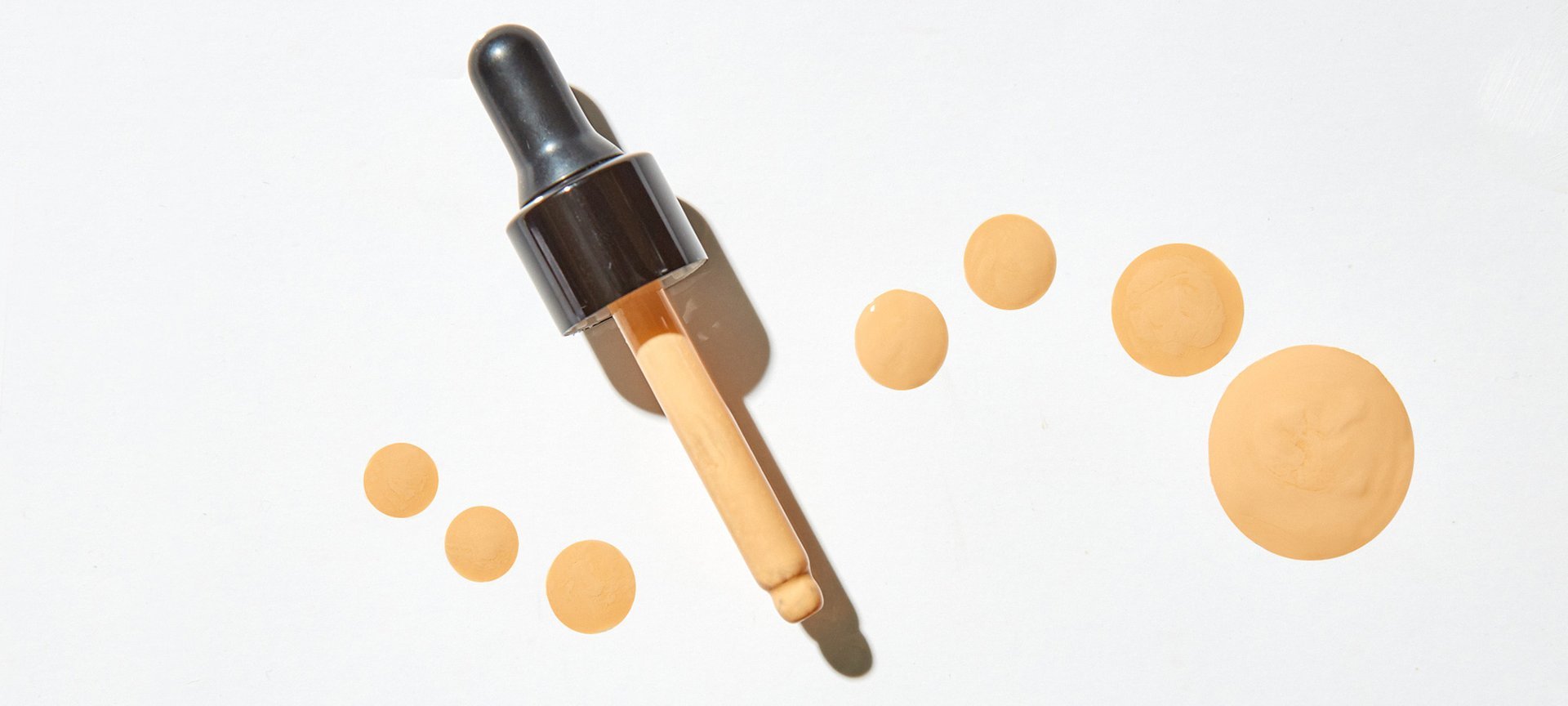 With 90-degree days rolling in, we don't blame you for wanting to swap out your foundation for something with a more lightweight, buildable formula this summer. Fortunately, L'Oréal Paris recently dropped the new True Match Hyaluronic Tinted Serum that can do just the trick.

This skincare-makeup hybrid will instantly make your skin look firmer, brighter and more hydrated while offering lightweight coverage. If swapping it in place of your foundation intrigues you then you're in luck, because we have tips on exactly how to do so. Read on to get the scoop.
1. Mix and Match Your Shade
One of the best things about the True Match Tinted Serum is that it meshes beautifully with your skin tone even if you choose to opt for a slightly lighter or deeper shade. The serum comes in nine hues, but is so flexible that you can mix or match your shades depending on how much coverage you want. Either way, you'll end up with a luminous, glowing complexion.
2. Apply Tinted Serum on Cleansed, Moisturized Skin
To ensure that your application is smooth, apply the tinted serum on a freshly damp, moisturized complexion. Not only will this help lock in the pigmentation of the product, it will also help activate the hyaluronic acid in the formula, which boosts hydration for comfortable all-day wear.
3. Use a Damp Sponge for Application
According to the experts at L'Oréal Paris, applying your tinted serum with a damp makeup sponge is key. Put a quarter- or dime-size amount of the serum on the back of your hand, then dip the sponge in it and layer on your face, stippling it all over the skin right after your moisturizer sets in to help the product melt into your skin. The damp sponge will give it a seamless, soft-focus look. Add more layers in places you want more coverage, just avoid using a brush since it can create streaks.
4. Add Concealer for Dark Spot Coverage
If you have blemishes or under-eye circles you want to cover up, apply concealer on top of the tinted moisturizer. We recommend applying the L'Oréal Paris True Match Eye Cream in a Concealer with 0.5% Hyaluronic Acid to conceal under-eye circles, or the L'Oréal Infallible Full Wear Concealer Waterproof to hide acne scars and dark spots.
5. "Multi-Mask" With Other Foundation
If you want to add a little luminosity to certain areas, use the tinted serum in places you want to highlight the face (think: cheekbones, down your nose), and regular foundation in places you want to conceal (think: around the nose, the chin area). Similar to the concept of skin care multi-masking, it allows you to address the different skin concerns you may have throughout your face. Try it with the L'Oréal Infallible Fresh Wear 24HR Foundation, which offers up to 24 hours of weightless wear.
Next: What's The Difference Between Tinted Moisturizer And Tinted Serum?
Edited by: Témi Adebowale, Photo Credit: Chaunte Vaughn
{ "@context": "https://schema.org/", "@type": "WebPage", "speakable": { "@type": "SpeakableSpecification", "cssSelector": ["speakable-content"] }, "url": "https://www.lorealparisusa.com/beauty-magazine/makeup/makeup-looks/tinted-serum-makeup-tips" }
Discover more tips & tricks
Keep your skin happy
See all articles
Improve your routine
Show your new look more love:
makeup
{ "@context": "http://schema.org", "@type": "BreadcrumbList", "itemListElement": [ { "@type":"ListItem", "position": 1, "item": { "@id": "/", "name": "Home" } } , { "@type":"ListItem", "position": 2, "item": { "@id": "https://www.lorealparisusa.com/beauty-magazine", "name": "Beauty Magazine" } } , { "@type":"ListItem", "position": 3, "item": { "@id": "https://www.lorealparisusa.com/beauty-magazine/makeup", "name": "Makeup Tips For Every Look" } } , { "@type":"ListItem", "position": 4, "item": { "@id": "https://www.lorealparisusa.com/beauty-magazine/makeup/makeup-looks", "name": "Makeup Looks" } } , { "@type":"ListItem", "position": 5, "item": { "@id": "https://www.lorealparisusa.com/beauty-magazine/makeup/makeup-looks/tinted-serum-makeup-tips", "name": "tinted-serum-makeup-tips" } } ] }