makeup looks
How To Prevent Makeup Flashback
October 11, 2019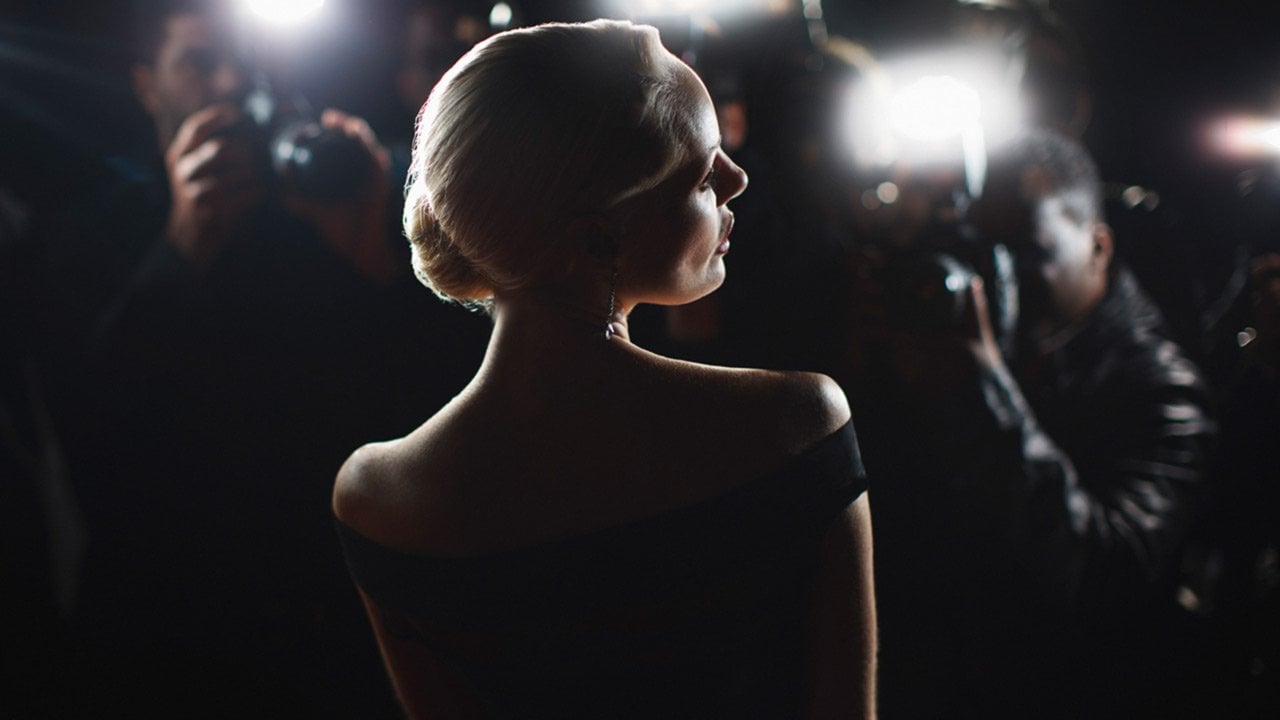 Imagine this: You've applied your gorgeous makeup for your first post-vaccine outing and you're excited about taking photos. But when you look back at those photos, you're met with selfies filled with makeup flashback. How did this happen? How can you prevent this in the future? Makeup flashback is actually one of the most common beauty concerns—especially when using a new makeup product—and there are tips and tricks to avoid it. Below, we're sharing why it happens, and how to avoid makeup flashback so you can preserve your chic makeup look and take all of the flash photos you want.
WHAT CAUSES MAKEUP FLASHBACK?
The culprit responsible for makeup the flashback (that white cast under your eyes) is typically specific SPF ingredients such as zinc oxide and titanium oxide, which may be found in your concealer or foundation. These ingredients are used to deflect the sunlight which is why they protect you from sun damage. They deflect the flash of the camera the same way. If you spot someone with under-eyes that look mysteriously white in photos, chances are their concealer contains one of those ingredients.
While SPF is undeniably a skin care essential for sun protection, the same properties that allow your sunscreen to reflect UV rays can also cause it to reflect the camera flash. Silica, which is a main ingredient in many face powders, can cause the same dreaded white glow to appear.
5 TIPS FOR AVOIDING MAKEUP FLASHBACK
Ready to take selfies without having to worry about that annoying white glow? Keep reading for our best tips to avoid makeup flashback.
TIP #1: SKIP SPF-INFUSED PRODUCTS AT NIGHT
Because flash photos are most often taken at night, be extra cautious about what makeup you're applying for a night out where you'll be taking photos. Makeup with SPF in the formula is a no-no if you want to avoid a white cast. For a full coverage foundation that won't cause a white cast, try the L'Oréal Paris Infallible Total Cover Foundation which provides gorgeous coverage without any ingredients that will cause flashback.
TIP #2: GLOW NATURALLY
While you may love the look of radiant skin that's often achieved through applying highlighter to your cheekbones, highlighters can play a part in makeup flashback, too. Instead of opting for frosty hues, play it safe with a highlighter that's on the subtle side like the L'Oréal Paris True Match Lumi Glotion Natural Glow Enhancer which can be applied underneath or on top of your makeup for natural-looking illumination.
TIP #3: OPT FOR MATTE FORMULAS
Matte foundations are great for avoiding flashback since light doesn't bounce off of them the same way it would on an ultra-dewy complexion. The L'Oréal Paris Infallible 24H Fresh Wear Foundation in a Powder is perfect for achieving a matte makeup look that's long lasting while remaining lightweight and comfortable on the skin.
TIP #4: DON'T GO TOO LIGHT WITH YOUR CONCEALER
One of the easiest ways to leave yourself vulnerable to unwanted white cast is by using a concealer that doesn't match your skin tone. A concealer that's too light will only add to potential flashback. The L'Oréal Paris Infallible Full Wear Concealer Waterproof, Full Coverage is a great full coverage option for events or long days as it's ultra-long wearing and provides incredible coverage—and with 25 shades to choose from you have options for your winter and summer complexion.
HOW TO FIX MAKEUP FLASHBACK
Now, what if you've already applied your makeup and you're experiencing flashback? It may be too late to prevent the white cast completely, but there are few steps you can take to save your look.
STEP #1: DUST OFF EXCESS POWDER
If powder is the problem, you may still be able to dust some excess product off. Remove it in any problem areas by lightly swiping a clean makeup brush over the excess powder, and you should see an immediate improvement.
STEP #2: BLEND, BLEND, BLEND
Try to keep a makeup sponge on-hand for a night out and use the sponge to gradually blend out the areas where you see a white cast. This will work best with a damp sponge and a bit of patience.
STEP #3: APPLY A SETTING SPRAY
If you're experiencing white cast from your powder or cakey foundation, going in with a light layer of setting spray on top of your makeup could help diffuse the excess product that's causing flashback. Grab the L'Oréal Paris Infallible Pro-Spray and Set Make-Up Oil-Free Setting Spray and spritz a light layer onto your skin. Be sure not to overdo it as too much could make your makeup too shiny—it's all about a balance.
Photo Credit: Chaunte Vaughn
{ "@context": "https://schema.org/", "@type": "WebPage", "speakable": { "@type": "SpeakableSpecification", "cssSelector": ["speakable-content"] }, "url": "https://www.lorealparisusa.com/beauty-magazine/makeup/makeup-looks/prevent-makeup-flashback" }
Discover more tips & tricks
Keep your skin happy
See all articles
Shop Featured products
Discover More
{ "@context": "http://schema.org", "@type": "BreadcrumbList", "itemListElement": [ { "@type":"ListItem", "position": 1, "item": { "@id": "/", "name": "Home" } } , { "@type":"ListItem", "position": 2, "item": { "@id": "https://www.lorealparisusa.com/beauty-magazine", "name": "Beauty Magazine" } } , { "@type":"ListItem", "position": 3, "item": { "@id": "https://www.lorealparisusa.com/beauty-magazine/makeup", "name": "Makeup Tips For Every Look" } } , { "@type":"ListItem", "position": 4, "item": { "@id": "https://www.lorealparisusa.com/beauty-magazine/makeup/makeup-looks", "name": "Makeup Looks" } } , { "@type":"ListItem", "position": 5, "item": { "@id": "https://www.lorealparisusa.com/beauty-magazine/makeup/makeup-looks/prevent-makeup-flashback", "name": "prevent-makeup-flashback" } } ] }