makeup looks
We've Checked It Twice—This Holiday Makeup Look Is Foolproof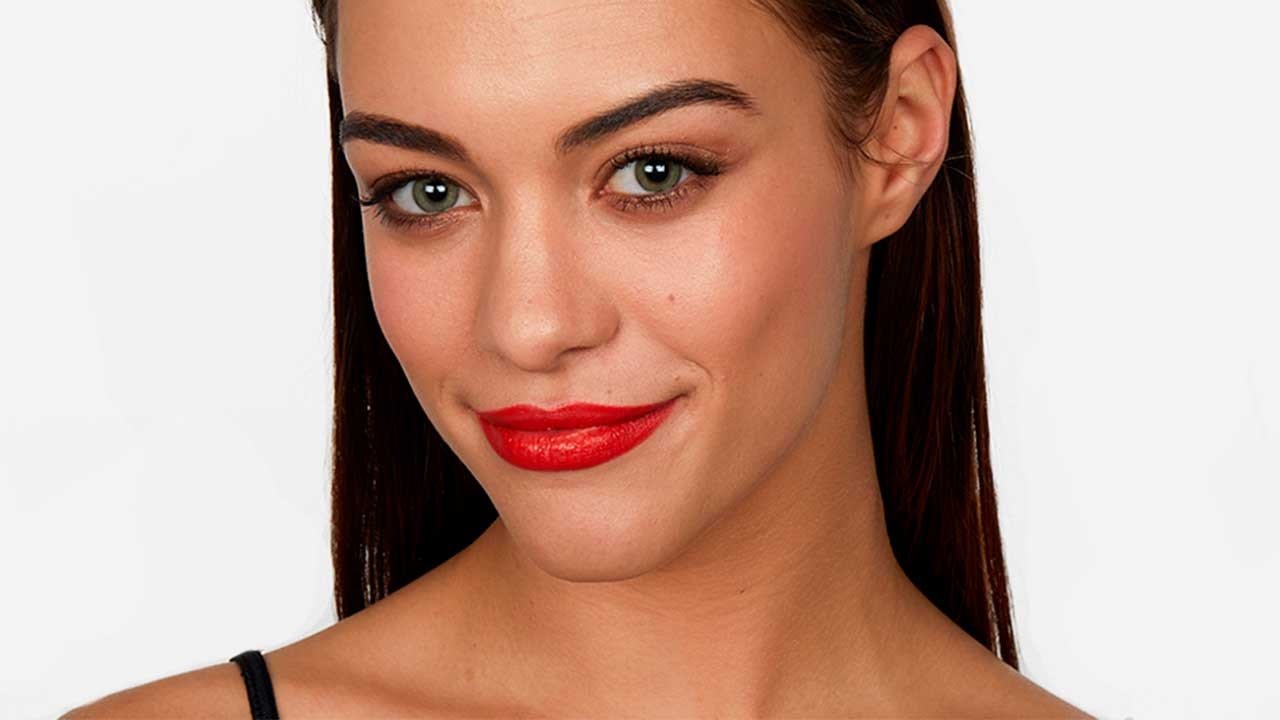 The holidays are here, and we have a feeling your schedule is about to be filled to the brim with virtual get-togethers and all sorts of celebrations. You'll be seeing family, old friends, and just about everyone you know over the course of the holidays. You'll no doubt want to look your best—complete with an amazing makeup look. If you're not sure how to do your makeup for the holidays, we can help! Here, we're sharing a foolproof holiday makeup look that's fit for any occasion in November and December. So, stop stressing over how you'll do your makeup and leave it to us. Keep reading for a step-by-step holiday makeup tutorial, from your eye makeup to your lip color.
STEP #1: GIVE YOURSELF A FLAWLESS COMPLEXION
A foolproof makeup look starts with a flawless complexion. When you're reunited with all of your friends and family, you'll want your skin to look its best—which is why it's important to choose the right foundation. We recommend the L'Oréal Paris True Match Super Blendable Makeup because the formula will give your complexion medium coverage with a natural, true-to-skin result. After you've applied this blendable foundation, it's time to grab your concealer. Apply the L'Oréal Paris Infallible Full Wear Concealer Waterproof, Full Coverage in an upside-down triangle under your eyes and to any blemishes you want to disguise.
STEP #2: CONTOUR LIKE A PRO
There's nothing quite like a perfectly bronzed face—even when you haven't seen the sun in months. In fact, the holidays are the perfect time to emphasize your features with a bit of bronzer. Try the L'Oréal Paris True Match Lumi Bronze It Bronzer and apply it to the hollows of your cheeks, your temples, your jawline, and along the sides of your nose to create the illusion of perfectly sculpted features.
STEP #3: DEFINE YOUR BROWS
It's time to focus on your eye makeup! To start, fill in and define your brows. With all of the festivities, you'll want to use eyebrow makeup that has a long-wearing formula. We love the L'Oréal Paris Unbelieva-Brow Longwear Waterproof Brow Gel. First, use the included angled brush to pick the product up off the doe first applicator. Apply the gel and fill in any sparse areas. Then, outline your brow shape and define your arch. Finish your eyebrows by brushing through them with a spoolie (there's one on the opposite end of your angled brush) to blend out the product and get rid of any harsh lines.
STEP #4: WING IT OUT
Grab your liner and get ready to create your sharpest winged eyeliner look! Use the L'Oréal Paris Matte Signature Liquid Dip Eyeliner, Waterproof in Black to line along your upper lash line and draw your wing. Take your time to create a sleek, smooth line since this will be the focus of your eye makeup look.
STEP #5: COAT YOUR LASHES
No eye makeup look is complete without a few coats of mascara. You'll want to put your best lashes forward for the holidays, so start by coating your fringe with an eyelash primer, like the L'Oréal Paris Voluminous Lash Paradise Mascara Primer/Base. This primer will thicken your lashes and enhance the wear of your mascara. Once you've applied your primer, grab the L'Oréal Paris Air Volume Mega Mascara, Lightweight Mega Volume Washable to add intense length and voluptuous volume to your fringe. Pro tip: Do one eye at a time so your primer doesn't dry before you apply your mascara.
STEP #6: GRAB YOUR LIPSTICK
To finish your foolproof look, you'll want to paint your pout in a vibrant red fit for the holidays. You can choose a lipstick with a glossy or matte finish depending on your preference—it's all up to you! Depending on your skin's undertones, you'll also want to choose between a red lip color with orange or blue undertones. If you have warm undertones, opt for an orange-based red. If you have cool undertones, use a blue-based red. If you want a universal red, paint your pout with the L'Oréal Paris Colour Riche Matte Lipstick in Matte-ly in Love.
Next up: If you want more holiday makeup ideas to try, head over to our article, 12 Days of Holiday Makeup Ideas.
Discover more tips & tricks
Keep your skin happy
See all articles
Shop Featured Makeup products
Discover More