lip makeup
The Best Shades of Lipstick to Pair with your Fall Wardrobe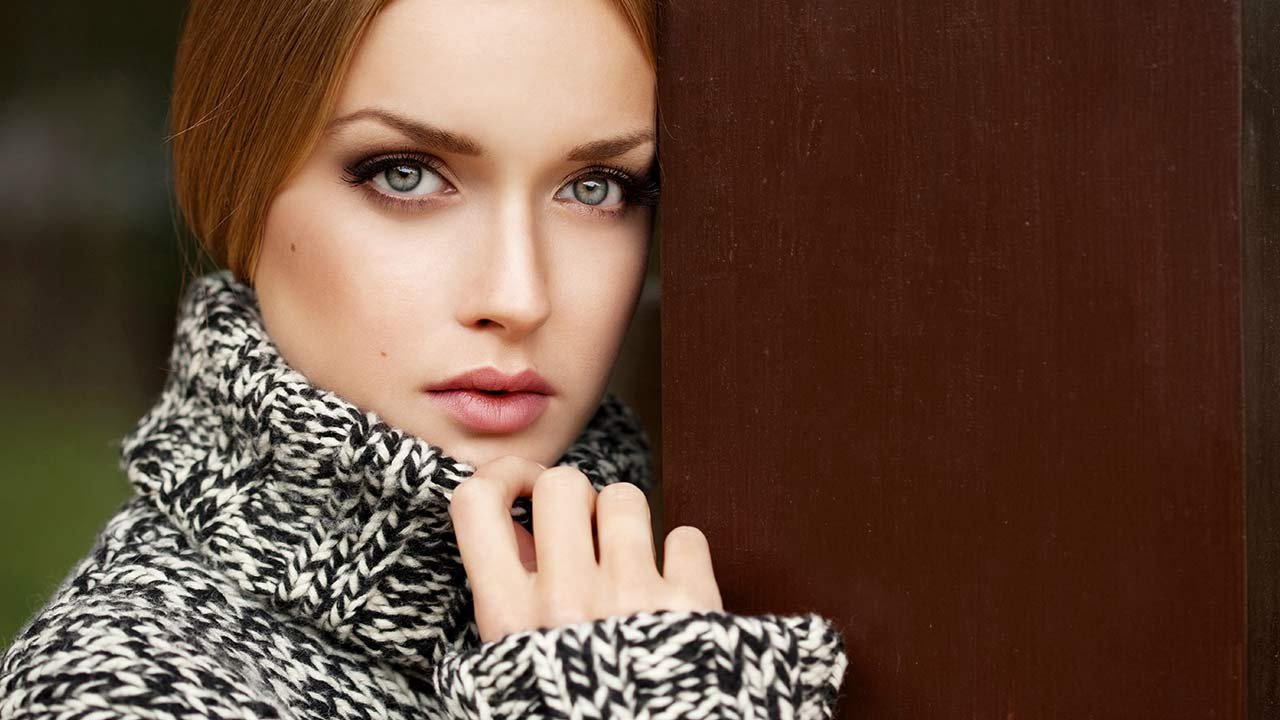 The change of seasons calls for not only a wardrobe update, but different makeup, too. While your foundation and powder can likely just be switched out for slightly lighter hues to complement your skin tone, you can be a bit more creative with your lipstick swaps. Keep reading to find out which lipstick shades we're loving for autumn, as well as tips for applying lipstick like a pro.
The Best Lipstick Shades for Fall
When you're transitioning your clothes from summer to fall, you're probably looking to add darker, along with more neutral, colors to your closet (bye, bye for now, bright pinks and oranges!). When it comes to changing up your makeup routine for autumn, pick a few edgy lipstick shades to spice things up. Below, we share our fave options for the season. Try one out on Halloween, Thanksgiving, or any day this autumn for a seasonally appropriate makeup look.
If you like matte lipstick…try the L'Oréal Paris Colour Riche Matte Lipstick in Matte-ly in Love, Berry Matte Pink, Matte-jestic, or He Thinks He's Matte-cho.
If you like metallic lipstick…try the L'Oréal Paris Infallible Paints/Lips Metallic in Moon Lust, Galactic Foil, Smoldering Eclipse, or Liquid Venom.
If you like liquid lipstick…try the L'Oréal Paris Infallible Pro-Matte Liquid Lipstick in Nudist, Deeply Disturbed, Angora, or Roseblood.
7 Tips for Your Most Perfect Autumn Pout
Once you've picked out your go-to lipstick shades for fall, it's time to, well, you know, apply them. Get a kiss-worthy smile by following our lipstick application tutorial.
Step 1: Start with exfoliation. Dark and/or sparkly lipstick hues can draw attention to dryness, so use a lip scrub to exfoliate dead skin cell buildup from the surface of your lips first.
Step 2: Prime your pout. Primer isn't only useful for your face makeup. A lip primer can help create a smooth base for lipstick application as well as help your lipstick wear evenly. No lip primer on hand? No problem! Simply dab on a teensy bit of foundation or concealer.
Step 3: Line your lips. Don't forget to apply a lip liner, as this handy product can help prevent your lipstick from feathering outside the lines. Choose one that's slightly darker than your natural lip color to help add dimension for fuller-looking lips. Try the L'Oréal Paris Colour Riche Matte Lip Liner or L'Oréal Paris Colour Riche Lip Liner.
Step 4: Start at the center of your lips. It's go time! Starting your lipstick application at the center of your lips can help lessen the likelihood that you'll color outside the lines. Once you've applied your lipstick to the center of your lips, work your way outwards to the edges.
Step 5: Check your teeth. Lipstick on your lips is cute. But when it's on your teeth? Not so much. To ensure you won't be walking around with an oxblood-stained grin, try this hack: Stick a finger in your mouth and pull it out with your lips lightly closed around it. This will remove any lipstick that's crept its way into the inside of your pout. Sweet little trick, huh?
Step 6: Touch up the edges. Even the most careful makeup guru can experience a little out-of-the-lines mess every once in a while. For those occasions, make sure to have a bottle of the L'Oréal Paris Micellar Cleansing Water Complete Cleanser Waterproof – All Skin Types in your bathroom. You can soak a cotton swab with the solution to quickly and cleanly correct your painted pout.
Step 7: Remove your lipstick at the end of the day. You spent so much time getting your lipstick to look just right, but you still have to take it off before you hit the hay. Use the same micellar water you had on hand to fix makeup mistakes to cleanse your skin and remove your makeup at night. Just saturate a cotton pad with it and wipe the pad across your lips to remove the color.
For more gorgeous seasonal lipstick ideas, check out our article, 5 Metallic Lipstick Looks for Fall.
Discover more tips & tricks
Keep your skin happy
See all articles
Shop Featured Makeup products
Discover More