face makeup
5 Tinted Moisturizers For Glowing Skin This Winter
Cold weather doesn't have to mean sallow skin.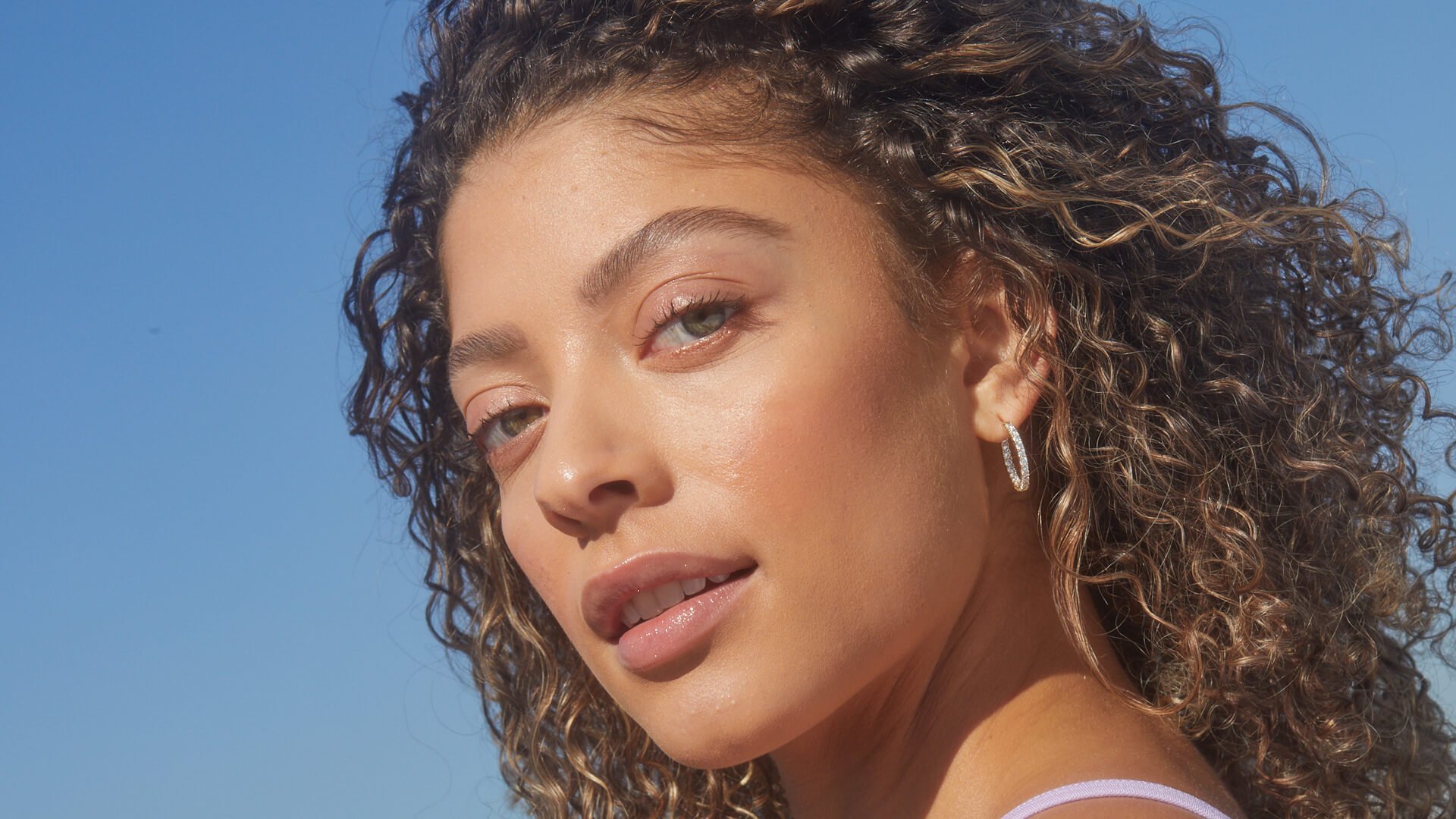 We'd be here all day if we listed every reason why we love tinted moisturizers. But if we had to sum it up briefly, we'd say we love their full coverage, hydration and radiance benefits. Skin can look dull and sallow during the colder months, so the latter is probably why we tend to revisit tinted moisturizer formulas in the wintertime. If you struggle with dullness when the temperature drops, let these five tinted moisturizer options and radiant base products be your guide to a path of glow.
For a tinted moisturizer that leaves skin dewy, opt for Skin Paradise. Glowy no makeup, makeup is easy to achieve with a few pumps of this water-infused formula that will keep your skin hydrated up to 24 hours. It also has aloe vera and witch hazel for acne-prone skin, and SPF 19 to offer some sun protection — remember, UV rays don't fly south for the season.
If you want to take your glow to the next level, try this glow lotion (get it: glow + lotion = glotion!). This all-over-face tint has glycerin and shea butter to nourish the skin. Apply it to your face, down your neck and onto the décolletage to radiate from your face and beyond.
While this tinted serum isn't quite a tinted moisturizer, it still brings it with the hydration and the glow. Infused with one percent hyaluronic acid, it instantly gives skin a brightening boost, evens skin tone and offers a hydrated feel. Luminous mineral pigments offer natural, lightweight coverage for a radiant, smooth complexion.
Aptly named after it's magical abilities to give you a natural-looking, brilliant finish, this user-friendly BB formula will even out skin tone and texture. It hydrates, corrects, primes and perfects with vitamins C and E to serve as a skin care and makeup all in one application. It's the perfect go-to when you want something lighter than foundation, but you still want solid coverage.
Not exactly what you may expect when we say tinted moisturizer but a glow hero nonetheless, this self-tanner is exactly what you need when your winter complexion needs a color boost. Formulated with vitamin E and an AHA derivative, it leaves you with smooth, soft skin with a subtle shimmer and glow that gradually builds. The body tanner dries quickly for a streak-free, seamless color.
Next: What's The Difference Between Tinted Moisturizer and Tinted Serum?
Edited by: Shalwah Evans, Photo Credit: Chaunte Vaughn
Discover more tips & tricks
Keep your skin happy
See all articles
Shop Featured Makeup products
Discover More