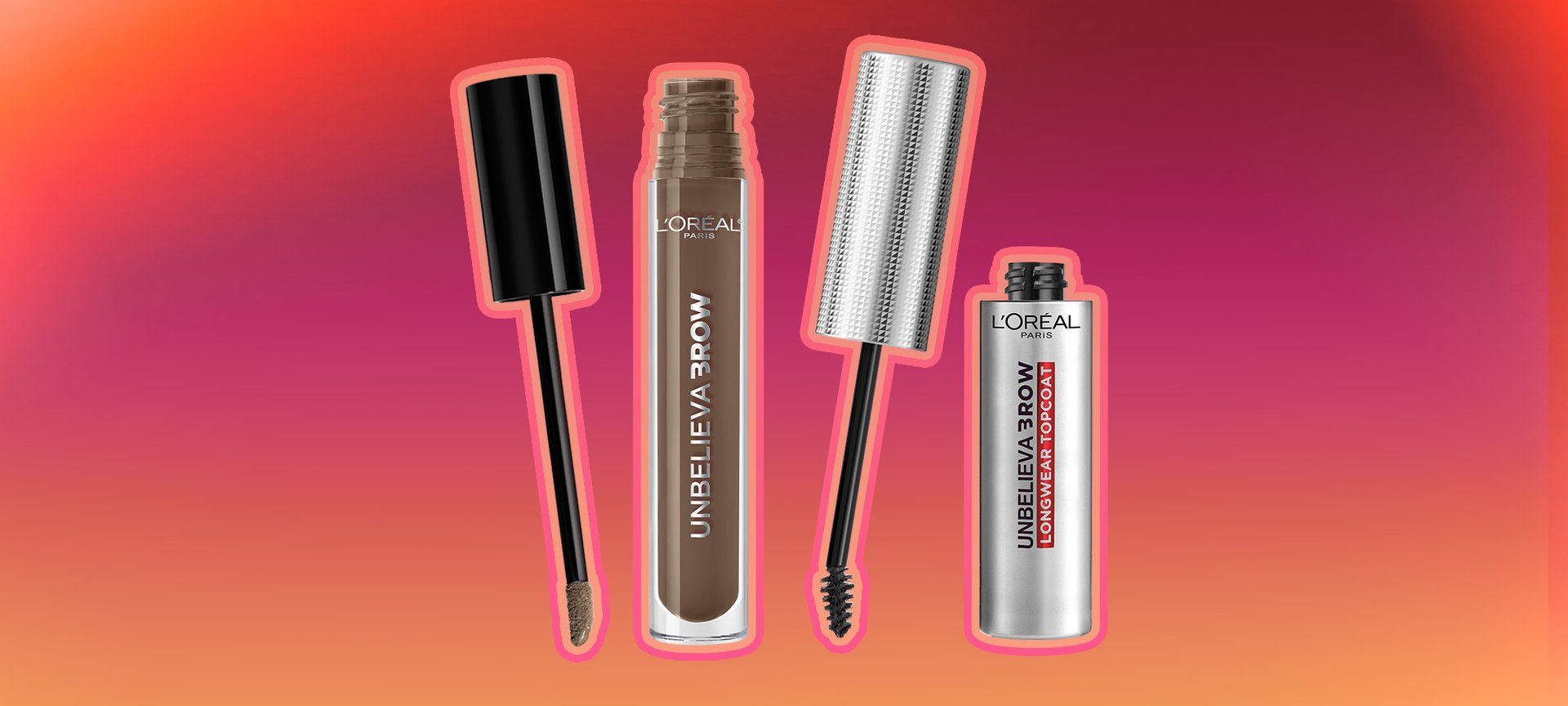 eye makeup
How To Get Spock Brows With This Dynamic Duo
Go boldly where no brow has gone before.
While it may seem highly illogical to non-makeup lovers to try an eyebrow trend as daring as Spock brows, we understand the allure. Equal parts edgy and fun, Spock brows hit the runways a few years ago and made their way heavily onto our social media feeds in the past year. It's certainly a look for those who want to go boldly with their makeup, and it will beam you up to another level of creativity. But one of the key elements to perfecting your Spock brows is staying power, and that comes down to the eyebrow products you use. Of course, L'Oréal Paris has exactly what you need. Check out two of our best eyebrow gels that can help you get the Spock brows look in just minutes.
What Are Spock Brows?
Before we get into the best products to help you get Spock brows, let's bring you up to speed on this trend, just in case you were scratching your head on where it all started. Named after the iconic Star Trek character, Spock brows upturn sharply going out towards the temples.
According to the National Center for Biotechnology Information, this was originally considered an unnatural looking brow due to its Mephisto curve—a side effect of Botulinum toxin type A injections typically taken to treat migraines. Also called Joker brows, Mephisto brows and devil brows, they were later adopted as an edgy and cool accent to fashion week designs. Once picked up as a beauty trend, the look was renamed Spock brows, paying homage to the beloved sci-fi character who donned them.
How To Get Spock Brows
Before you start plucking and styling you need to note that if you have full eyebrows you'll need to remove a big part of the end of your brow (and likely some of your thickness). You can put a spin on the Spock brows trend and keep your brows thicker while keeping the sharp turned edge. Then follow three simple steps using either of these beloved L'Oréal Paris eyebrow makeup must-haves.
Step 1: Fill in sparse areas of your eyebrows and begin creating your shape by lightly applying the gel.
Step 2: Using the angled brush, define your shape and sharpen your eyebrow tail as desired.
Step 3: Use the spoolie to comb through your brows and perfect your upturned eyebrow tip until you achieve the desired look.
Step 1: Since this topcoat is clear, it's perfect for someone with thick brows that need to stay in place. Begin by swiping the product over your brows while combing up.
Step 2: Grab a dry spoolie to shape your brow hairs into that angled position, sharpening the tail at the end. Using a dry spoolie ensures that you don't use more product than you need as you shape the brows.
Step 3: Using your ring finger, give your brows a few light taps to ensure they're dry before moving on to the rest of your makeup.
Next: Still Using Hair Gel On Your Bushy Brows? Try This Eyebrow Top Coat Instead
Written by: Shalwah Evans, Photo Design: Sarah Duvivier
{ "@context": "https://schema.org/", "@type": "WebPage", "speakable": { "@type": "SpeakableSpecification", "cssSelector": ["speakable-content"] }, "url": "https://www.lorealparisusa.com/beauty-magazine/makeup/eye-makeup/spock-brows" }
Discover more tips & tricks
Keep your skin happy
See all articles
Improve your routine
Show your new look more love:
makeup
{ "@context": "http://schema.org", "@type": "BreadcrumbList", "itemListElement": [ { "@type":"ListItem", "position": 1, "item": { "@id": "/", "name": "Home" } } , { "@type":"ListItem", "position": 2, "item": { "@id": "https://www.lorealparisusa.com/beauty-magazine", "name": "Beauty Magazine" } } , { "@type":"ListItem", "position": 3, "item": { "@id": "https://www.lorealparisusa.com/beauty-magazine/makeup", "name": "Makeup Tips For Every Look" } } , { "@type":"ListItem", "position": 4, "item": { "@id": "https://www.lorealparisusa.com/beauty-magazine/makeup/eye-makeup", "name": "Eye Makeup" } } , { "@type":"ListItem", "position": 5, "item": { "@id": "https://www.lorealparisusa.com/beauty-magazine/makeup/eye-makeup/spock-brows", "name": "spock-brows" } } ] }