eye makeup
This Soap Brow Inspired Topcoat Is a Must-Have
August 28, 2020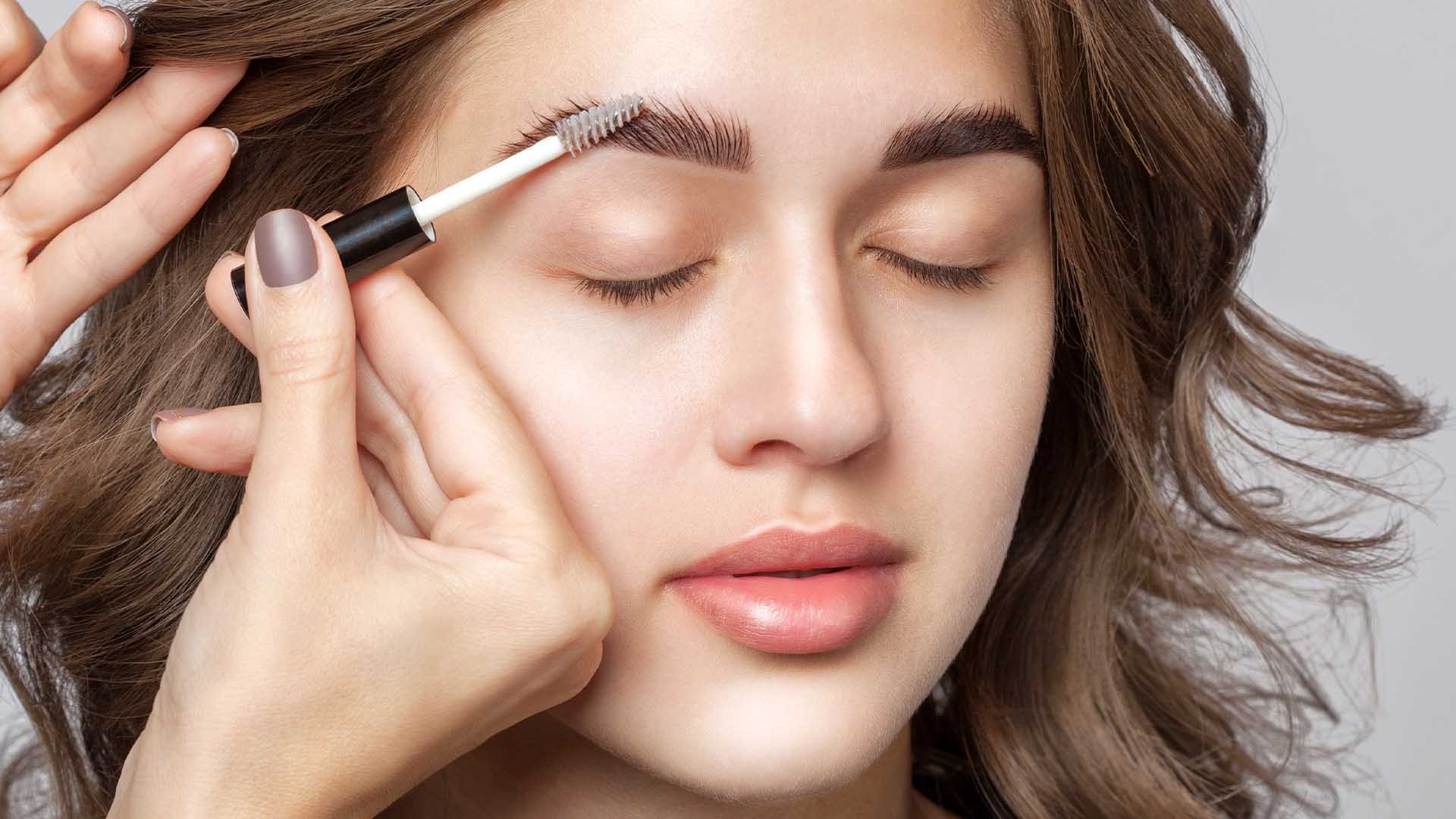 Between laminated brows, soap brows and embracing body hair, we're all about capitalizing on the natural shape and thickness of the brows. That means we're no longer looking to hide behind super pigmented brow products or heavily drawn on shapes — instead, we want to try brow products that set our look and enhance the hair our parents gave us. Thankfully, L'Oréal Paris just dropped a brow innovation to help us do exactly that — enter the Unbelivabrow Longwear Waterproof Universal Transparent Topcoat. Read on to learn more about why you'll want to get your hands on this must-have for summer (and beyond).
What Is the Unbelivabrow Topcoat?
This one-of-a-kind waterproof topcoat is a clear liquid that can be used by itself or on top of a brow pencil to laminate and set your look. It's long-wearing which means it can last up to 30 hours, it's smudge-and transfer-resistant and quick-drying. It works to not only seal in companion products, but to keep your brow hairs in place. It has a precise spoolie applicator to ensure you don't miss any hairs, too.
How to Use an Eyebrow Gel Topcoat
Using the Unbelivabrow Longwear Topcoat is so easy that you can incorporate it into your everyday routine. Ahead, find a step-by-step on how to apply it like a pro.
STEP 1: Define Your Brows
Start by defining your brows with a brow pencil of choice. We recommend the L'Oréal Paris Brow Stylist Definer Waterproof Mechanical Eye Pencil in the shade closest to your natural brow color. Comb through your hairs with the spoolie end to define your shape, then fill in any sparse areas with the pencil. Pro tip: use a light hand and small strokes to achieve a natural look.
STEP 2: Apply the Topcoat
After your brows are filled in, pick up the Unbelivabrow Longwear Topcoat and drag the clear product through your hairs, starting from the head of your brow to the tail. Use the precision spoolie to gently set each hair in place. Anything else they should know about how to use this product, what they can expect, etc?
STEP 3: Let It Set
After application, let the topcoat set for a few seconds then continue on to the rest of your makeup. The best part is that this formula won't budge throughout the day into night — so no touch-ups are necessary!
Next: The Ultimate Hack for Fuller-Looking Brows
Photography: Matthew Kelly, Art Director: Hannah Packer, Creative Producer: Becca Solovay
Discover more tips & tricks
Keep your skin happy
See all articles
Shop Featured Makeup products
Discover More