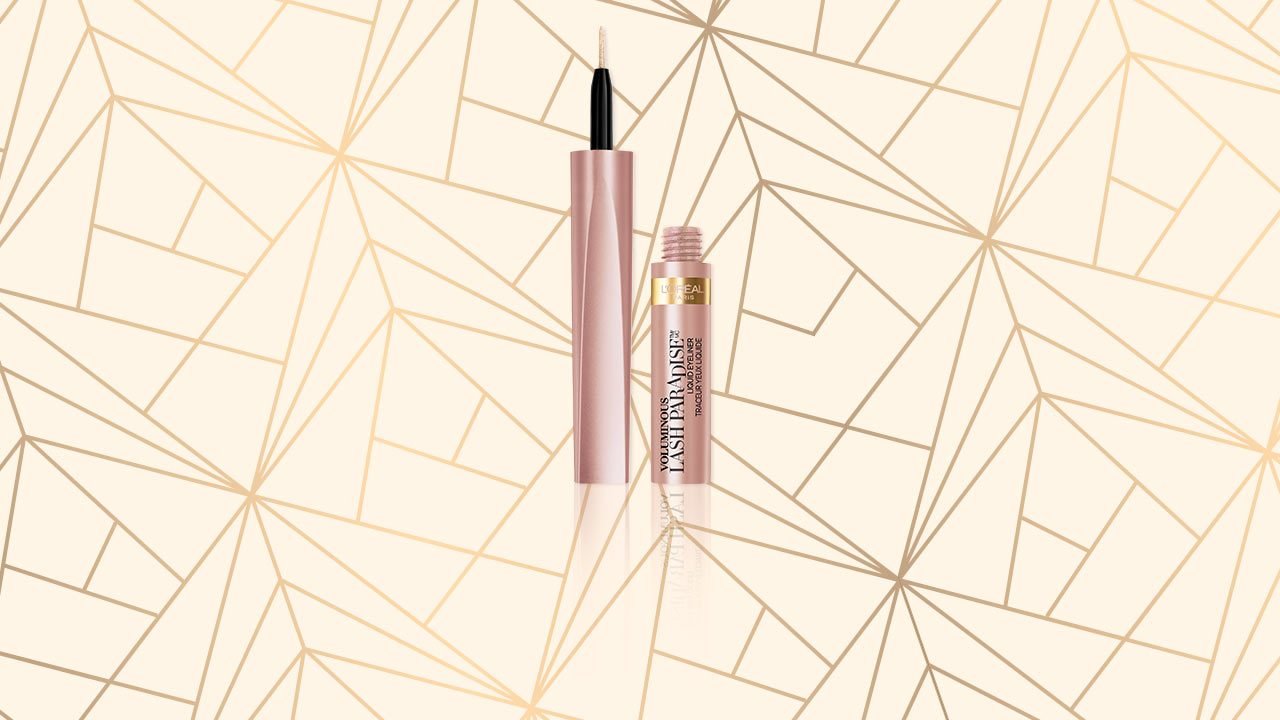 eye makeup
How to Create a Rose Gold Cut Crease
One of the most popular makeup trends of 2018 is the cut crease—and it's safe to say it's not going anywhere anytime soon. In fact, the double cut crease is becoming popular, too! In case you missed it, here's a refresher: A cut crease involves defining the crease of your eye by cutting across it with a darker eye shadow or eyeliner and barely blending it out. It's up to you what shades you decide to use to create a cut crease—but we just so happen to think that a cut crease looks particularly pretty in rose gold, which just so happens to be one of the trendiest colors in beauty and fashion right now. Two trends are definitely better than one, right? Yep, that's what we think! Keep reading for a step-by-step tutorial on how to create a rose gold cut crease for a trendy look that you can wear to parties, dates, and more.
Step 1: Prep Your Skin
Before getting to your eye makeup, work your way through your skin care routine. Since a rose gold cut crease is quite a dramatic makeup look, keep your skin relatively bare. Wash your face, moisturize, and apply a tiny bit of highlighter to perk up your skin and ensure that your base is radiant. You don't need to cover your face up under piles of makeup—let your natural beauty shine through! Then, you're ready to move on to the next step.
Step 2: Define Your Eyebrows
A makeup look wouldn't be complete without seriously defined eyebrows. They frame your face, so it's important to make sure you pay attention to them. Use an eyebrow pencil, like the L'Oréal Paris Brow Stylist Definer Mechanical Pencil, to get the job done. Available in five shades, this ultra-fine eyebrow pencil can help you perfectly draw tiny eyebrow hairs and fill in sparse areas or gaps. The spoolie brush helps style eyebrows for a more defined look. To use, start with clean, brushed eyebrows. Use the ultra-fine tip to draw the outline of your eyebrow shape. Then, fill in the gap with light feathered strokes. Comb up following your arch shape using the soft blending brush for a more defined look.
Step 3: Apply Medium-Toned Eye Shadow to Your Crease
An eye shadow palette is a great product to have on hand to create eye makeup looks that involve a few steps, like a rose gold cut crease. For this particular look, use the L'Oréal Paris Enchanted Scented Eyeshadow Palette. Start by applying shade #6 in the eye shadow palette, a medium-toned rose hue, to your crease.
Step 4: Use a Lighter Eye Shadow on Your Lid
You're not done with your eye shadow just yet. Next, take shade #3, a light pink, and apply it all over your lid. Applying a light eye shadow shadow all over your lid can help brighten your appearance and make your eyes appear more open.
Step 5: Create a Wing with Black Eyeliner
Once your eye shadow is in place, it's time to move onto eyeliner. A wing never goes out of style—it's classic and looks good on anyone. You can create a wing with liquid eyeliner. Use the L'Oréal Paris Voluminous Lash Paradise Liquid Eyeliner in Black to create a wing at the corner of your eyes. Take your time to do it—slow and steady wins the race! If you find your eyeliner isn't completely crisp, dip a cotton swab in micellar water to clean it up so that you don't have to take all over your eye makeup off and start from scratch.
Step 6: Add Rose Gold Eyeliner
Rose gold eyeliner? Yes, it exists! Use the L'Oréal Paris Voluminous Lash Paradise Liquid Eyeliner in Rose Gold to line your crease. So pretty!
Step 7: Blend Eye Shadow onto Your Lower Lash Line
Grab your eye shadow palette again because it's time to use one more shade. Apply #11, a warm brown, on your lower lash line, blending it in.
Step 8: Finish with Mascara
The last step in your rose gold cut crease should be applying mascara. Your eye shadow and eyeliner looks amazing, so top it all off with a coat of volumizing mascara, like the L'Oréal Paris Voluminous Lash Paradise Washable Mascara. Place the brush at the base of your lashes and gently sweep it up to the tip.
Step 9: Keep Your Lip Color Subtle
With a rose gold cut crease, you want all the attention to be on your eyes. So, that means you should reach for a sheer, neutral lip color. Ensure your lips are smooth before applying anything to them by using a lip scrub to get rid of any dead skin cells building that's causing flakes. Here's How to Use a Lip Scrub Before Applying Lipstick.
Step 10: Take Your Rose Gold Cut Crease Off at the End of the Day
The party is over, the day is done, now it's time to remove your rose gold cut crease. One of the easiest ways to do that is with a micellar water. Micellar water is powered by tiny micelles, oil molecules, that act as a magnet to lift dirt, oil, and makeup up and away from the skin. All you have to do is pour a small amount of micellar water onto a cotton pad and hold it over closed eyes for a few seconds to remove your eye makeup. Ta-da! If you feel you need a deeper, clean, follow up by using a purifying rinse-off facial cleanser. Double cleansing is a popular skin care trend that has its roots in Korea. It's a great way to ensure that you get every last impurity off the surface of your skin. When you sleep in your makeup, it can mix with the dirt and oils on your face, which can lead to clogged pores—and clogged pores can lead to breakouts. So, for the sake of your skin, you want to remove your makeup before bed!
For your next eye makeup tutorial, head on over to our article, The Perfect Smoky Eye for Every Eye Shape.
Discover more tips & tricks
Keep your skin happy
See all articles
Shop Featured Makeup products
Discover More