eye makeup
How to Contour Your Lashes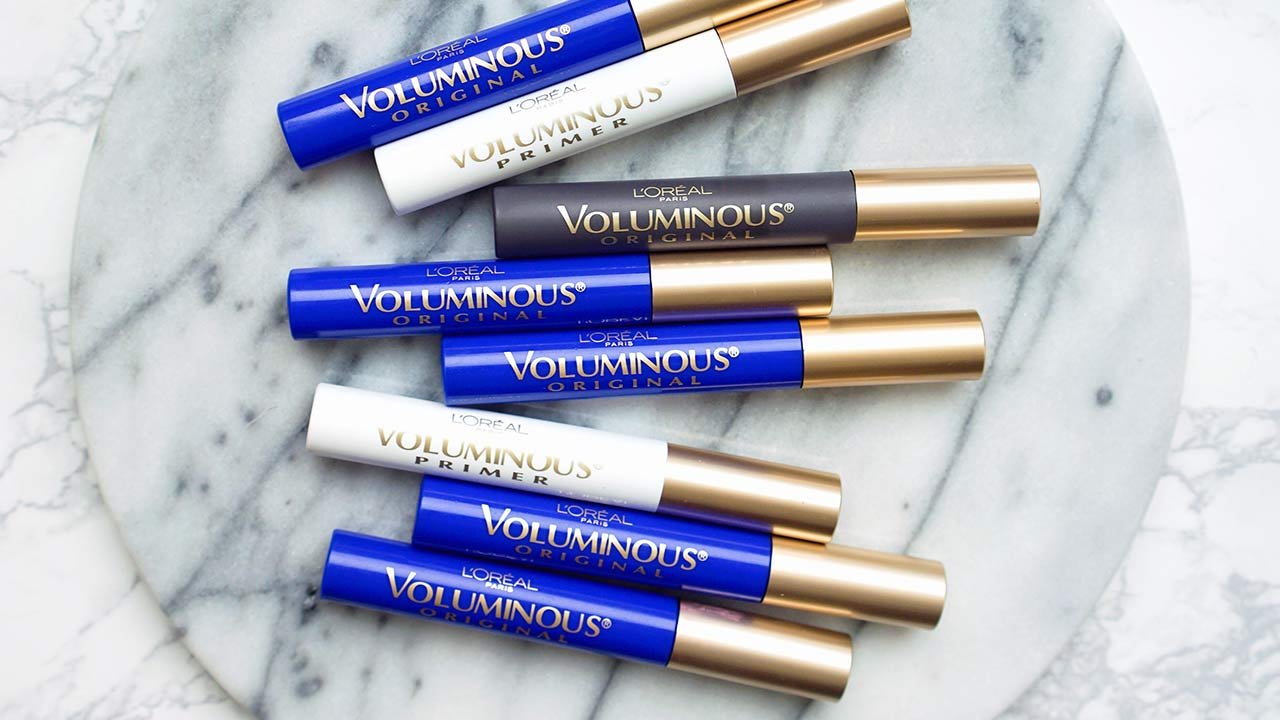 Applying mascara is probably the last step in your everyday makeup routine—after all, there's just something so gorgeous about lashes that look long and voluminous. But when it comes to mascara, chances are you typically stick to basic blacks and browns. Of course, these are classics for a reason, so it makes sense you'd gravitate towards these shades. Well, we're here to tell you that it's time to revamp your outlook! For a seriously striking style, learn how to swipe on colored mascara—the right way. Find out all about your new favorite eye makeup trend—lash contouring—below.
Lash Contouring 101
Contouring is one of the most popular makeup trends out there—and if you thought you could only contour your face, you'd be wrong. Just as contouring your cheekbones with light and dark shades of concealer can transform the look of your face, contouring your lashes with colored mascara can completely switch up your look. With the help of a colored mascara and a few other lash-enhancing tools, you can create a gradated effect that is super-cool.
How to Contour Your Lashes
Follow our step-by-step tutorial below for a pretty new lash look using colored mascara.
Step 1: Curl your lashes. The best way to begin any lash look? Give your fringe a gentle curl! With your lash curler of choice, help add some shape to your lashes. To use, open the lash curler and place your upper lashes between the clamps. With as much of your lashes between them as possible, gently clamp down near the base. Squeeze for a few seconds before releasing. Repeat this process, working your way out towards the ends of your lashes.
Step 2: Swipe primer onto ends. Covering the ends of your lashes with a white primer can help colored mascara look more vibrant as well as apply more smoothly. Basically, lash primer is the makeup product you probably didn't know you needed. Brush the L'Oréal Paris Voluminous Lash Primer onto just the ends of your curled lashes.
Step 3: Apply blue mascara. Now it's time for the star of the show! After priming, apply the L'Oréal Paris Voluminous Original Mascara in Cobalt Blue to the tips of your lashes.
Step 4: Comb through. Take a lash comb and work it from the base of your lashes all the way out to the tips. Doing this can help remove excess mascara for a sleeker look.
Step 5: Add mascara to bottom lashes. Darken your bottom lashes with a black mascara. Try the L'Oréal Paris Voluminous Original Mascara in Black. Place the brush at the base of your lashes and gently sweep to the tips.
How to Complete Your Contoured Lash Look
Eye-catching lashes are all you really need for a bold style, but your contoured lashes don't have to be worn alone. They'll also complement a full face. For a look that pairs perfectly with true-blue lashes, follow these simple steps.
Step 1: Apply foundation. Using the L'Oréal Paris Infallible Blend Artist Foundation Blender, blend the L'Oréal Paris Infallible Pro Glow Foundation onto your skin. This foundation provides medium coverage with a radiant finish.
Step 2: Contour your cheeks. Don't let your lashes have all the fun! With a contour powder like the L'Oréal Paris Infallible Pro Contour Palette, define, sculpt, and enhance the look of your cheeks.
Step 3: Put pink lipstick on. When your lashes are blue, there's no need to make your lips compete for attention. Instead of opting for a bold shade, stick with a neutral pink that suits everyone (and every look). Try the L'Oréal Paris Infallible Paints/Lip in Spicy Blush 314 or the L'Oréal Paris Colour Riche Lipcolour in Everbloom for your pop of pink.
How to Remove Your Colored Mascara
And now the time has come to take off your colored mascara before bed. Micellar water is a no-rinse cleansing option that'll make removing your contoured lashes easy, so leave a bottle on your nightstand. Micellar water is powered by tiny micelles—oil molecules—that act as a magnet to lift dirt, oil, and makeup up and away from the skin. Saturate a cotton pad with the L'Oréal Paris Micellar Cleansing Water Complete Cleanser Waterproof – All Skin Types and hold the pad over your closed eyes for a few seconds each, before gently wiping to remove your eye makeup.
Discover more tips & tricks
Keep your skin happy
See all articles
Shop Featured Makeup products
Discover More