eye makeup
Ask An Artist: Tips for Matching Colored Eyeliner With Colored Mascara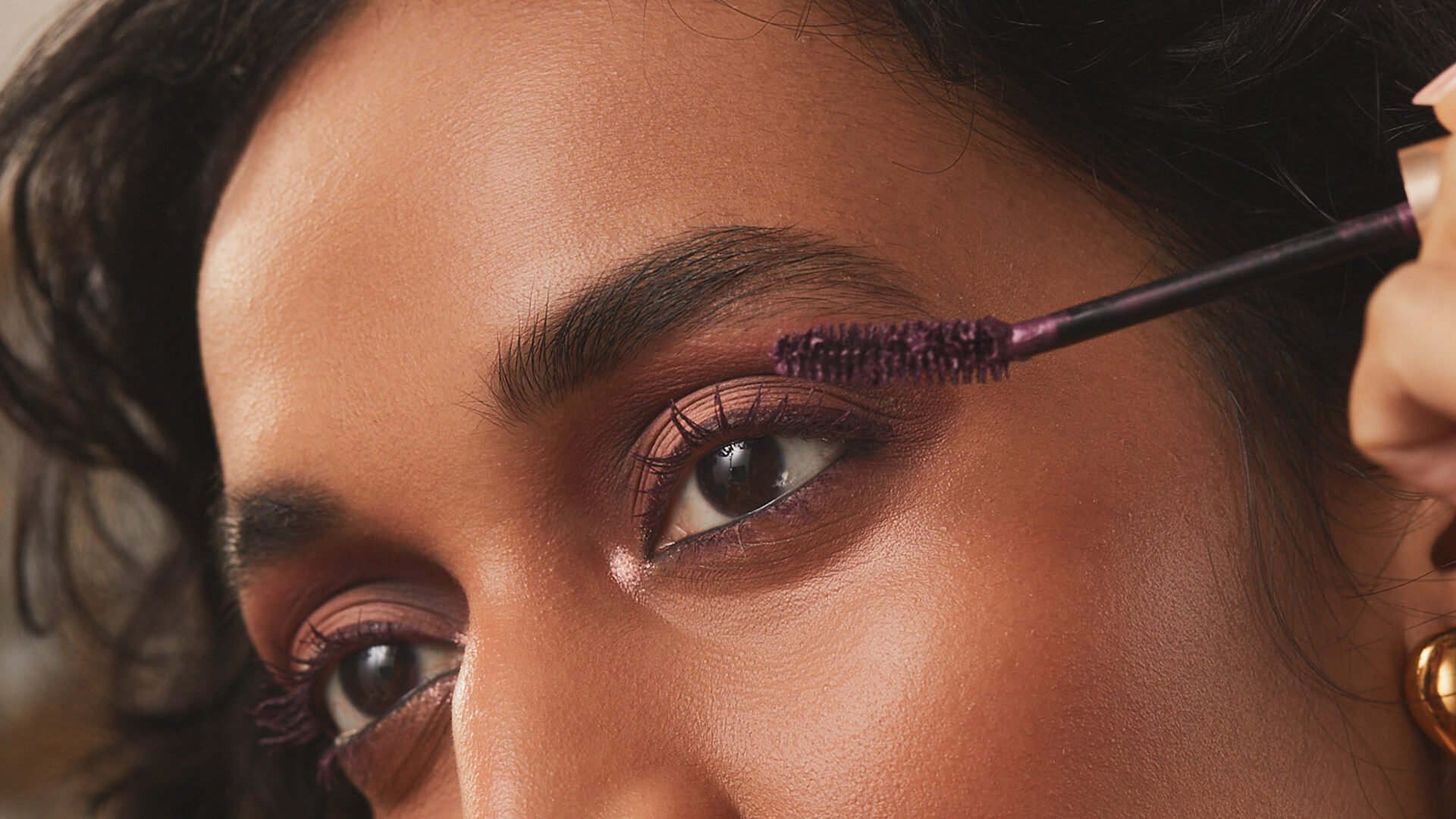 A simple black eyeliner and mascara is timeless, no question. Recently though, we've had our eyes on some colored options (pun very much intended). Because whether you opt for a monochromatic look or switch up the shades, using colored mascara and eyeliner is an easy way to spice up your makeup look. If you're not sure how to get started, fear not. We tapped Sir John, celebrity makeup artist and L'Oréal Paris expert, for his tips on how to wear colored eyeliner and mascara so your eyes and lashes look their best.
Tip #1: Tightline First
Before going in with a colored liner, try tightlining (which is when you apply eyeliner to your waterline) with a black pencil liner. This technique will create the perfect backdrop for the colored pigments that follow.
"I like to tightline with black first because it makes the lashes look supremely thick, and dense — it anchors your eyes," says Sir John. "Just lift up the eyelid a little bit and line as much of the skin underneath the lashes as possible."
Tip #2: Pick Colors in the Same Family
Now that your tightlining is complete, it's time to go in with colored liner above the lashes and a colored mascara. While you rock whatever shades you want, Sir John likes to pick a mascara and eyeliner in the same color family. "My rule of thumb is making sure that your mascara and your liner are within a shade or two of each other," he says. "A monochromatic lash line brings more of an emphasis to the eyes. It's also a really noncommittal way to embrace color even if you don't wear a lot of eyeshadow."
One color combo we're loving for the winter is the L'Oréal Paris Le Liner Signature Easy Glide Mechanical Eyeliner in Violet Wool and the L'Oréal Paris Voluminous Original Washable Bold Eye Mascara in Deep Violet.
Tip #3: Use Complimentary Finishes
In order to have your colored lashes really stand out, Sir John suggests using more neutral, monochromatic shades on your complexion, lips and eyelids. "A soft cinnamon cheek and soft cinnamon shadow are the perfect base for a pop of purple, for example " he says. "Think of it like a monochromatic table setting and then your pop of color is the mascara and liner."
That being said, Sir John insists that there's really no dos or don'ts when it comes to rocking this look.
"Just play with color — there's no rules!" he says.
Next: How to Layer Your Mascara
Discover more tips & tricks
Keep your skin happy
See all articles
Shop Featured products
Discover More