eye makeup
5 Reasons This Brow Pencil Should Always Be In Your Makeup Bag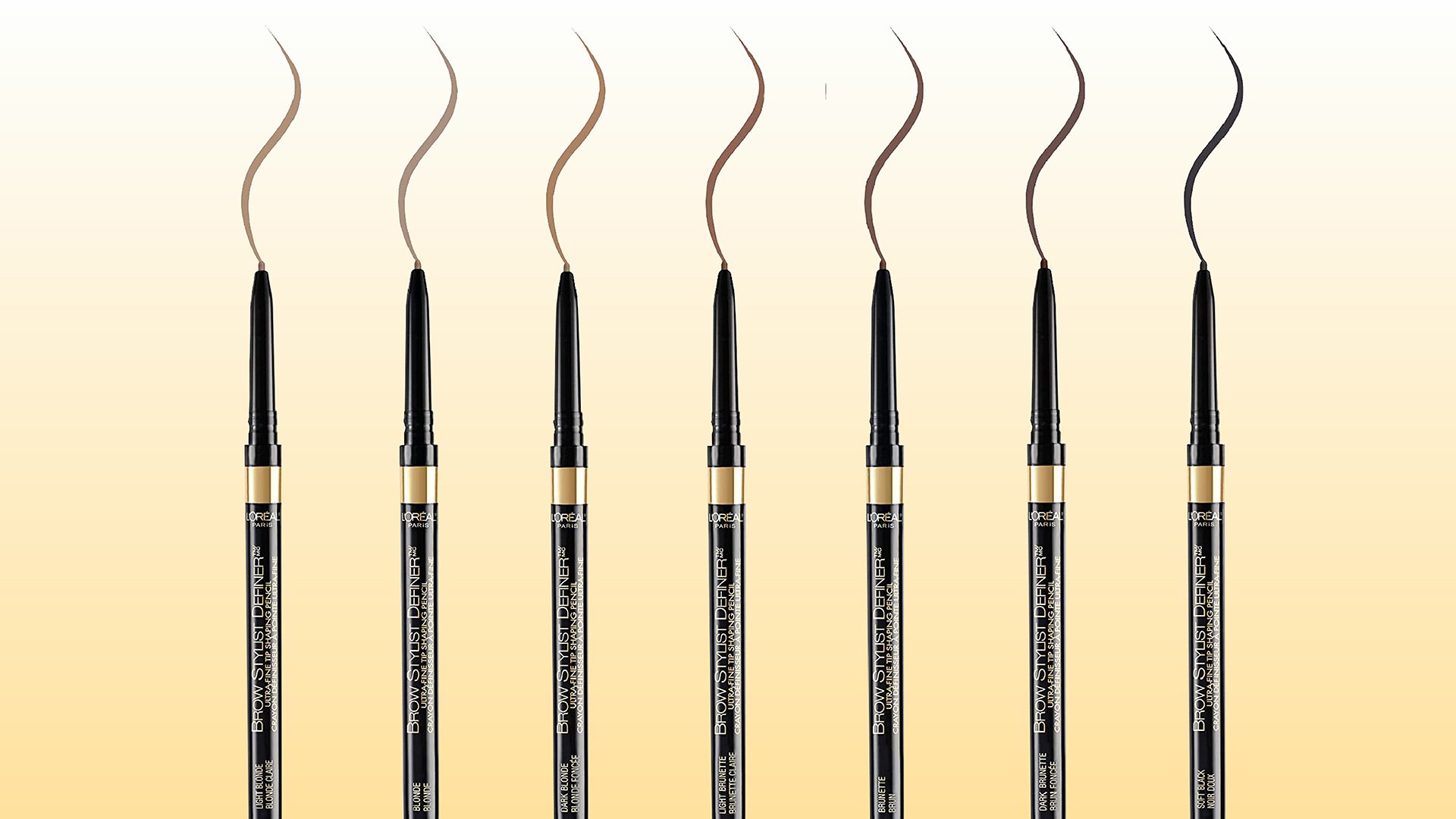 Filling in your eyebrows has turned into a makeup must, to the extent that it's hard to believe we ever had makeup collections that didn't include an eyebrow pencil. Over the past few years, brows—and eyebrow makeup to match—have become increasingly popular. If you've hopped on the bandwagon, chances are you've tried a slew of arch-centric trends and tested different pencils, pomades, and powders to get the look. There are a lot of options, so much so that it can be hard to choose what to use. Today, we want to make sure the L'Oréal Paris Brow Stylist Definer Waterproof Eyebrow Mechanical Pencil is on your radar. And that's why we're sharing five reasons to add it to your makeup bag below.
1. You Can Fill In Your Arches—And Make It Look Natural
The trickiest part about eyebrow makeup is that it should look natural and often it doesn't. You don't want to fill in your eyebrows and have it be obvious that your arches are drawn on. Getting a natural look comes down to both the product you use and how you apply it. Brow Stylist Definer makes it easy. The pencil has a fine tip that allows you to draw tiny, realistic-looking brow hairs. It also comes with a spoolie that can be brushed through your brows for a blended, more natural effect.
Editor's tip: To get the most realistic look possible, use a lighter hand when filling in the front third of your brows. Natural, bare eyebrows tend to be thinner toward the front and fuller at the back—this is what you should mimic with your makeup.
2. You Can Create So Many Trending Brow Looks
Our most-used makeup products are always versatile, and that certainly applies to this brow pencil. You aren't limited to just one brow look; you can try out all the latest trends. A few of our favorites? Bold, full-looking brows, brushed-up brows, and feathered brows.
To create a bold brow look, get a Definer Pencil that's one shade darker than your brows and fill in. Use the pencil to give yourself a defined arch and sharp tail. You can also easily switch up the look by using the spoolie to brush all of your brow hairs upward.
3. It's Waterproof and Will Last All Day
Eyebrows that wear away half way through the day are like 2020—a disappointment in so many ways. Your arches should be able last all day and even withstand a tough sweat session or a dip in the pool. That's why we love how reliable our brow pencil is. It has a long-lasting, waterproof formula that won't budge until you're ready to take it off. When you are ready, use a powerful micellar water, like the L'Oréal Paris Micellar Water Complete Cleanser Waterproof - All Skin Types, to easily remove H2O-proof makeup.
4. There Are 10 Shades To Flawlessly Match Your Brows
Generally, you want your eyebrow makeup to closely match the color of your brow hairs. Of course, it can be a challenge to find something that's a perfect match when there are only a few shades to choose from. Thankfully, Brow Stylist Definer is available in 10 shades, including blonde hues, browns, auburn, taupe, and black.
Editor's tip: Blondes often have the toughest time filling in their eyebrows. If that sounds like your struggle, check out our article on How To Fill In Blonde Eyebrows for tips to help you get it right.
5. It's Perfect For At Home and On-The-Go
Some people do their makeup sitting at a vanity every day, some work from home and tackle it between calls, while others put on their face during their commute. Our Definer Pencil is perfect in either situation. First off, it's a mechanical pencil, which means it doesn't need to be sharpened. This comes in handy when it has to go in your purse. You don't need to throw in a sharpener or fret over broken pencil tips. Secondly, as we mentioned earlier, this pencil has both a pencil tip and a spoolie. That's everything you need for brow styling in one easy-to-use product. Once you're done getting ready at home just throw it in your bag, you never know when you'll want to touch up your brows to take your look from day to night.
Next: 6 Makeup Mistakes To Avoid When Filling In Your Brows
Discover more tips & tricks
Keep your skin happy
See all articles
Shop Featured products
Discover More