eye makeup
How to Make Your Eyes Look Brighter
September 13, 2019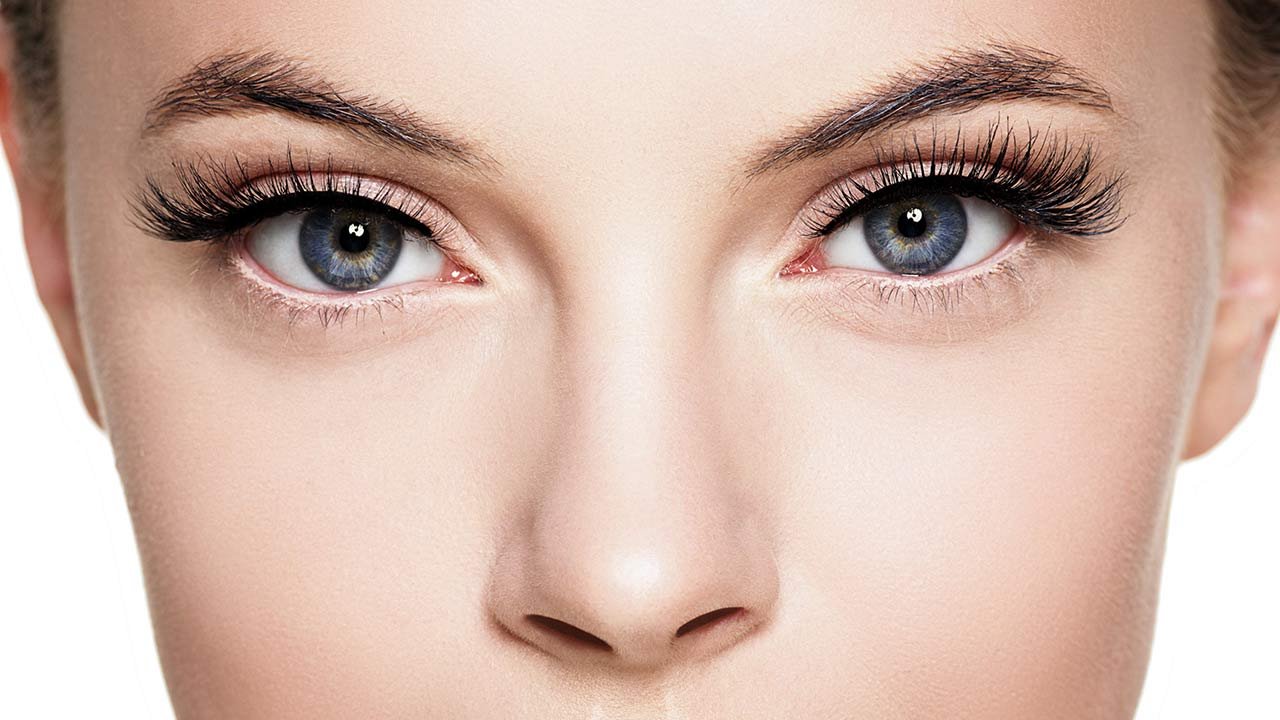 Getting a full eight hours of sleep every single night can feel close to impossible. Don't get us wrong—it's not for lack of trying (we really do try!). It's just that life happens. And a lack of beauty sleep often means tired-looking eyes the next morning. The good news is, you can help fake the appearance of brighter eyes with a few easy skin care and makeup tricks. Want to help your eyes look fresh, no matter how late you stayed up the night before? We've compiled a list of seven tips and tricks (including using an under-eye brightener) that will leave you with refreshed, brighter eyes. Read on to learn how to brighten eyes and fake a full night's sleep.
TIP #1: USE AN UNDER-EYE BRIGHTENER
If you find yourself skipping out on sleep, you definitely shouldn't be going without eye cream the next morning. If you have tired-looking eyes, an eye brightener, like the L'Oréal Paris Age Perfect Rosy Tone Anti-Aging Eye Brightener, is a must in your morning routine. Pat it around the eye area and gently smooth until absorbed to reduce the look of dark circles and visibly brighten skin around the eyes for a more awake appearance.
TIP #2: DAB ON CONCEALER
As we said before, your eyes can be a dead giveaway that you haven't gotten enough shut-eye. Take the attention away from this area by using a concealer, like the L'Oréal Paris Infallible Full Wear Concealer Waterproof, Full Coverage, in a hue that's one to two shades lighter than your skin tone. Placing the concealer in an upside-triangle shape under your eyes can also help to disguise dark circles. That way, no one has to know you're slacking on getting enough sleep if you don't want them to!
TIP #3: HIGHLIGHT YOUR INNER CORNERS
Next up, it's time to reach for a light, shimmery eye shadow. Brighten the look of your eyes with a champagne shimmer eye shadow, like the L'Oréal Paris Infallible 24 HR Eye Shadow in Iced Latte. Use it on your lids and the inner corners of your eyes for a brightening effect.
TIP #4: LINE YOUR WATERLINE
Never used nude eyeliner? It's time to change that. Using a nude eyeliner can be a great way to help distract everybody from your tired-looking eyes. Use the L'Oréal Paris Infallible Pro-Last Pro-Last Waterproof, Up to 24HR Pencil Eyeliner in Nude and apply it to your waterline (AKA inside your lower lash line). This color—and this eyeliner placement—can help to make the whites of your eyes look even whiter!
Editor's note: Don't have nude eyeliner but have a white eyeliner pencil? Lucky for you, a white liner will have a similar effect.
TIP #5: COAT YOUR LASHES
Curling your lashes and applying mascara is another way you can help make your eyes look brighter. Before you apply your mascara, grab an eyelash curler, and get to work. Then apply a volumizing mascara, like the L'Oréal Paris Voluminous Lash Paradise Washable Mascara, to your top and bottom lashes.
TIP #6: FILL IN YOUR EYEBROWS
Focus on your eyebrows by shaping and filling them in with an eyebrow pencil, like the L'Oréal Paris Brow Stylist Definer Waterproof Eyebrow Mechanical Pencil, which comes in seven shades. Start with clean, brushed eyebrows. Using the ultra-fine tip pencil, draw the outline of your eyebrow shape. Fill in the gap with light, feathered strokes. Comb up following your eyebrow shape using the soft blending brush for a more defined look.
TIP #7: …AND HIGHLIGHT THEM
The last step in your makeup routine for brighter eyes should be highlighting your eyebrows. You can do so with the L'Oréal Paris Brow Stylist Brow Raiser Highlighter Duo, which has a matte concealer on one end and a shimmery highlighter on the other. After you're done filling in your eyebrows, use the concealer around the edges of your eyebrows to define and sharpen their shape. Then, apply the highlighter above and below your eyebrow arch, blending for a perfect finish. You can sharpen the crayon with a makeup sharpener. You're done!
Next up: Now that you've mastered the art of making your eyes look brighter, let's focus on brightening the rest of your complexion. Here are 6 Skin Brightening Tips Everyone Should Know.
Discover more tips & tricks
Keep your skin happy
See all articles
Shop Featured Skin Care products
Discover More