updo and bun hairstyles
Braid Meets Bun: How to Get a Brun Hairstyle
November 05, 2018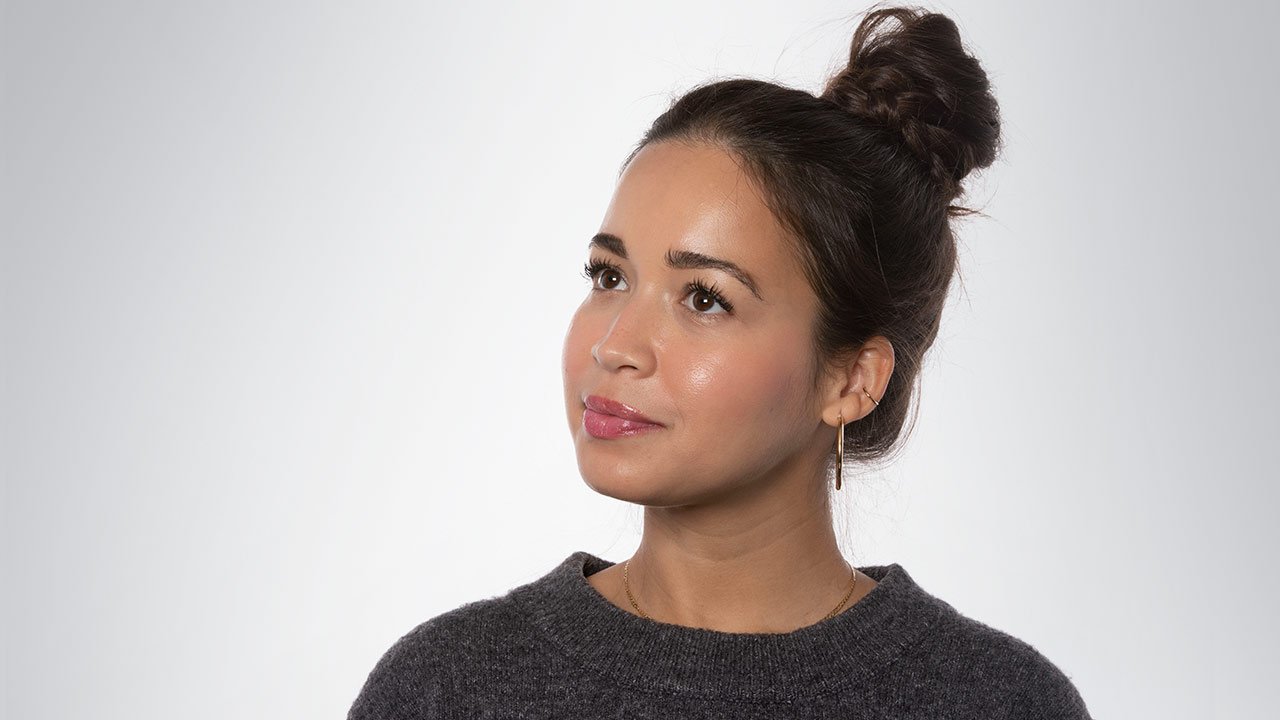 There's just something about an updo hairstyle—whether it's a chignon, a French twist, or something else entirely—that can instantly make you feel put-together and elegant. And with so many beautiful, intricate updos gracing your social media feeds, we're sure the hairstyle-envy is so real. Of course, if you're not a hair stylist, you may feel like attempting one of these intricate 'dos is a waste of time. Never fear—the brun hairstyle is here! A mix of a bun and a braid, this hairstyle may look super complicated but it's actually super easy to recreate. Keep reading for a step-by-step tutorial.
How to get a Brun Hairstyle
Ready to give the brun hairstyle a try? Gather your supplies and get started.
What you'll need:
Brush
Clear elastics
L'Oréal Paris Advanced Hairstyle LOCK IT Fine Control Hairspray
Get the look:
Step #1: Brush your hair
Before you do any styling, start by brushing your hair to get rid of knots and tangles. You want your hair to be as smooth and sleek as possible for this hairstyle.
Step #2: Create a high ponytail
Pull your hair back into a high ponytail at the top of your head. Keep in mind that the base of your ponytail will be the center of your bun, so the higher it is on your head, the more visible your bun will be from the front. Secure your pony with a clear elastic so you don't have to worry about a hair accessory poking through your updo.
Step #3: Braid away
Pull your ponytail in front of your face and start braiding a traditional three-strand braid halfway down the length of your hair. Braid to the ends of your hair and secure with another clear elastic.
Editor's tip: A little rusty on your braiding skills? Head over to our article, Braiding Basics: How to Braid Your Hair, for a quick refresh!
Step #4: Make your bun
To create your bun, begin wrapping the ends of your hair around the base of your ponytail. The part of your hair that isn't braided should form a bun, while the braided section of your hair should lay across the base of the bun, facing the front of your head.
Step #5: Secure your style
Once your bun is positioned, grab some bobby pins and pin away! Secure your bun as needed, making sure to tuck the end of your braid into your bun for a more seamless updo.
Step #6: Grab some hairspray
Now that your brun hairstyle is complete, don't forget to seal in your style with some hairspray! Spritz your hairspray over your mane to keep it in place throughout the day and tame any fly-aways.
3 WAYS TO SPRUCE UP YOUR BRUN HAIRSTYLE
Your styling session can end with spritzing on some hairspray or you can take things to the next level with one of the following suggestions:
Brun idea #1: Grab an accessory
There's no easier way to upgrade your 'do than adding a hair accessory into the mix! Try rocking a head wrap. Read all about it in our article, How to Wear a Trendy Head Wrap.
Brun idea #2: Add some color
Another great and easy way to spice up your brun is to add some color to it. Thanks to temporary hair color, you don't have to worry about bleaching or committing to a permanent hair color in order to try out this look. Simply use a shade (or two) from the L'Oréal Paris Colorista 1-Day Spray or the L'Oréal Paris Colorista Hair Makeup 1-Day Color lines for a quick and fun brun makeover. Both of these temporary hair colors wash out in just one shampoo!
Brun idea #3: Make it messy
Add a little bit of personality to your brun by pulling some face-framing strands out of your updo. Use a curling iron to give these loose strands a quick wave for an instant romantic and undone look.
Want more easy hairstyle ideas to try? Check out our articles. 3 Easy Hairstyles in 3 Minutes Each and 7 Easy Hair Tips for Lazy Days for styles and tricks anyone can do!
Discover more tips & tricks
Keep your skin happy
See all articles
Shop Featured Hair Style products
Discover More