short hairstyles
What To Know Before You Shave Your Head
Hold the clippers until you read this!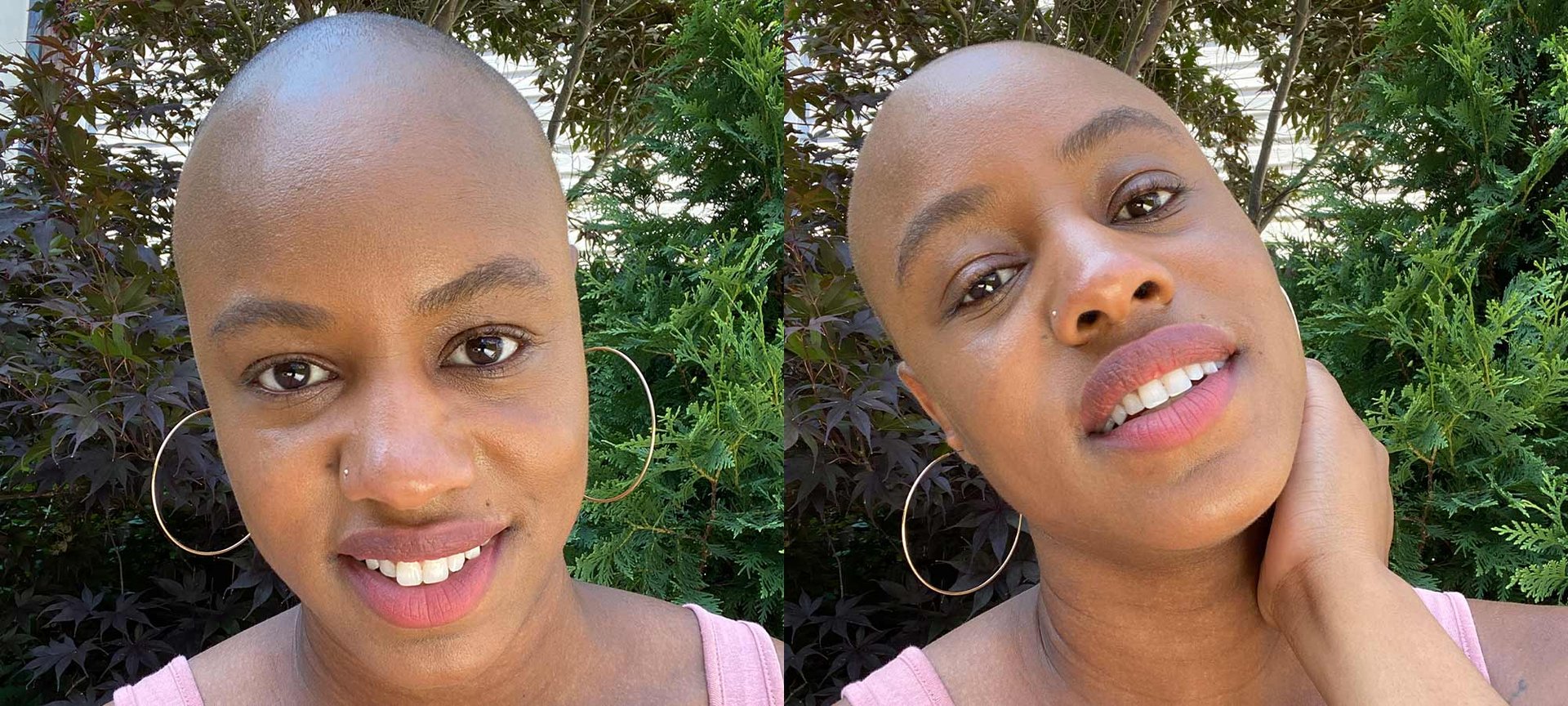 The start of a new season often makes us want to make big changes—freshening up our homes, upgrading our wardrobes and even switching up our hairstyles. And with fall (not to mention back to school and back to work) around the corner, you might be itching to give your tresses a new cut. Right now, with big chops and buzz cuts trending, you may be tempted to take it all off. But before you get busy with your clippers, there are a few key things to note. So if you're tempted to ditch your long hair in favor of a fully or partially shaved head, keep reading for five things you need to know before you shave your head at home.
1. Know The Shape Of Your Head
You might be someone who likes surprises, but trust us, finding out that you have an oddly shaped head is not one. Every head shape is beautiful, but there's no denying that some complement a bald head more than others. No matter what shape you're working with, you can go boldly with your cut. But knowing the shape of your head could be the difference between taking it all off, just going really short or leaving a bit more on top. Remember, hair typically grows a half inch per month. Do you really want to play that waiting game while you grow out a regrettable cut?
2. Everyone's Upkeep Varies
Maybe you have a friend or colleague who shaved her head and it just seems so freeing and easy—but do you really know her upkeep? Most importantly, do you know what your upkeep will be? You could be looking at shaving down to your desired length every week or every two weeks. How often you have to shave will depend on the color and texture of your hair, as well as how fast your hair grows. Consult with a professional before you cut your hair on your own so you understand exactly what lies ahead.
3. You Still Need To Wash Your Hair
Going super short doesn't mean that hair care goes out the window. You still need to keep a healthy hair routine so that the little hair you have is strong and in good shape, but also so that your regrowth is healthy when you go back to longer strands. This can also help keep your head feeling soft. Look for a system of shampoo and conditioner formulated for your hair type. For example, the L'Oréal Paris Sulfate-Free Moisture Shampoo and L'Oréal Paris Sulfate-Free Moisture Conditioner replenishes dry hair while being gentle on color.
If you're sporting a barely-there shaved style, give your scalp a deep cleanse and exfoliating massage with the L'Oréal Paris Sulfate-Free Scalp Care + Detox Scrub which removes excess oil and unwanted impurities.
4. You Still Also Need To Moisturize
Your nearly bare head will need some extra love. Use your facial moisturizer to help keep your skin hydrated if you're rocking a full shave. If you have a super-low buzz, use a dime-size amount of leave-in conditioner or hair serum to keep that hair moisturized.
5. Sun Protection Is A Must For Your Scalp
Spending extended periods of time in the sun without wearing protection can lead to damage—and you could get burned. Since a whole lot of your scalp is now exposed, be sure to apply a broad-spectrum sunscreen with an SPF of 30 or greater before heading out for the day. Consider throwing on a hat while you're outdoors, too.
Next: How To Plop Curly Hair
Photo Credit: Shalwah Evans
Discover more tips & tricks
Keep your skin happy
See all articles
Shop Featured Hair Care products
Discover More