short hairstyles
How to Rock a Faux Hawk Hairstyle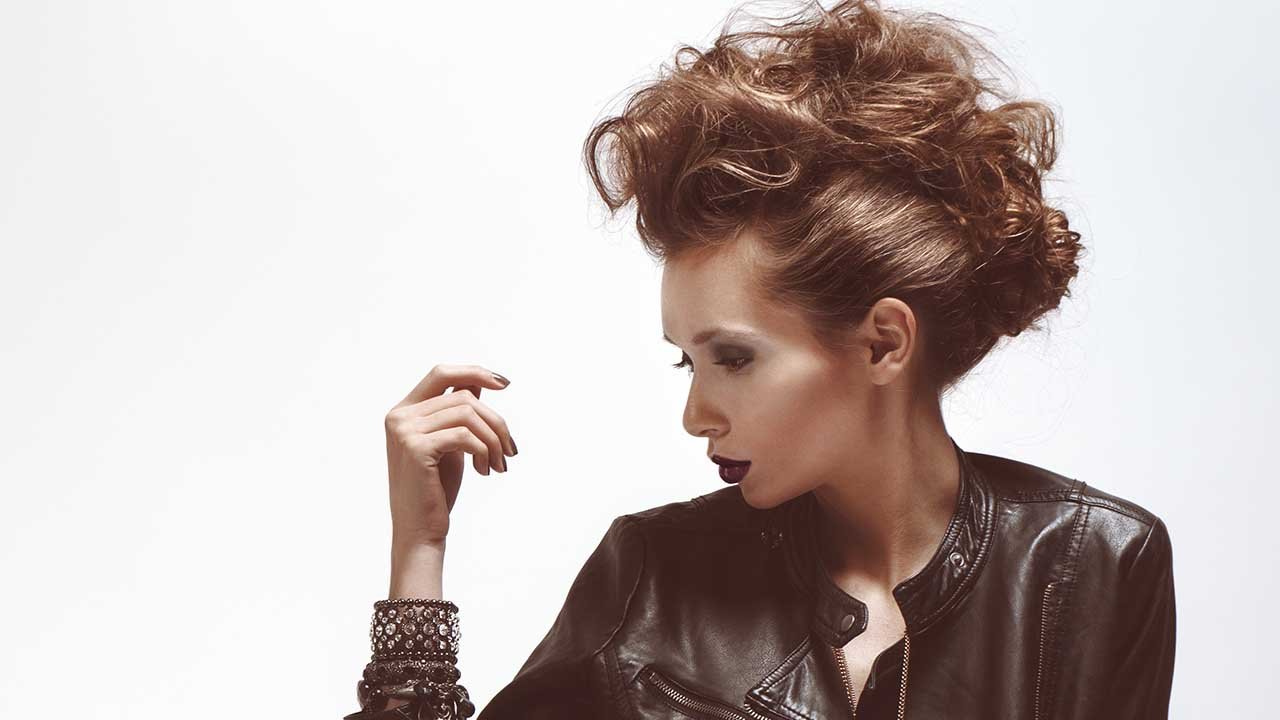 If you haven't heard, mohawks are a serious beauty trend right now. Whether you're getting ready for a night out on the town or plan to sport the look for a rocker chick Halloween costume, this is a hairstyle trend you'll want to know how to do. And luckily, you don't have to change your haircut to get the look—we know you were worried! Here's everything you need to know about rocking a faux hawk hairstyle.
HOW TO GET A FAUX HAWK HAIRSTYLE
Want to learn how to style your 'do into a fohawk? Of course you do! Follow our simple step-by-step tutorial below to create this trendy hairstyle.
What you'll need:
L'Oréal Paris EverPure Volume Shampoo
L'Oréal Paris EverPure Volume Conditioner
L'Oréal Paris Advanced Hairstyle BOOST IT Volume Inject Mousse
L'Oréal Paris Advanced Hairstyle Boost It Air-Blown Texture Mist
Clear elastics
Curling wand
L'Oréal Paris Advanced Hairstyle BOOST IT High Lift Creation Spray
Fine-tooth comb
L'Oréal Paris Advanced Hairstyle LOCK IT Clean Style Gel
L'Oréal Paris Elnett Satin Hairspray Strong Hold
Get the look:
Step #1: Prep your mane
Since this hairstyle involves creating a lot of volume, you want to prep your locks to make things easier when it comes time to actually style your hair. Use a volumizing shampoo and conditioner to give your mane the extra boost it needs.
Step #2: Add volume
Once you've finished washing your hair, apply mousse throughout your locks before blow-drying to create long-lasting body and fullness.
Step #3: And some texture
To create even more body—since you can never have too much—spray a texture mist from roots to ends for an instant blown-out look.
Step #4: Create some ponytails
Now it's time to start creating your faux hawk! To get things going, you want to section your hair into three or four ponytails that go down the center of your head. Have your first ponytail start at the very top of your head towards the front and then work your way down the back of your head, creating the rest of your ponytails. Use clear elastics to secure each one so you don't have to worry about them showing through the style. You'll also need to make sure your ponytails are smooth and sleek, keeping your hair as close to your head as possible.
Step #5: Grab your curling wand
It's time to curl away! Depending on how thick your hair is, you want to curl your ponytails in multiple smaller sections using your wand. Do this with each of your ponytails.
Step #6: Tease your hair
Spray a volume spray on the base of each ponytail, then use a fine-tooth comb to backcomb for a little extra volume and texture.
Editor's tip: Don't know how to backcomb your hair? No problem! Head over to our article, How to Backcomb and Tease Your Hair, for an easy tutorial.
Step #7: Pin your curls
This is the longest and most important step required to create a faux hawk look. Take each curl one by one and wrap it around your fingers, position it where you like, then pin it into place with bobby pins. The placement is totally up to you but you'll want to keep your curls going down the center of your head since that's where your faux hawk needs to be. Try to strategically pin your curls in spots that will help disguise the base of each of your ponytails.
Step #8: Make it sleek
You want the hair on the sides of your head to be as sleek and smooth as possible for this hairstyle. Use a hair gel to do just that, plus give your strands a shiny, clean look while you're at it.
Step #9: Seal in your style
Of course, you didn't put in all that hard work for your style to come undone! Keep your faux mohawk looking its best all day long by spritzing some humidity-resistant hairspray over your 'do.
What's a faux hawk hairstyle without a rocking, bold makeup look to match? Check out our article, How to Wear Bold Black Eye Makeup, for some inspiration.
Discover more tips & tricks
Keep your skin happy
See all articles
Shop Featured Hair Care products
Discover More