long hairstyles
5 Stylish Ways To Wear Long Hair With Bangs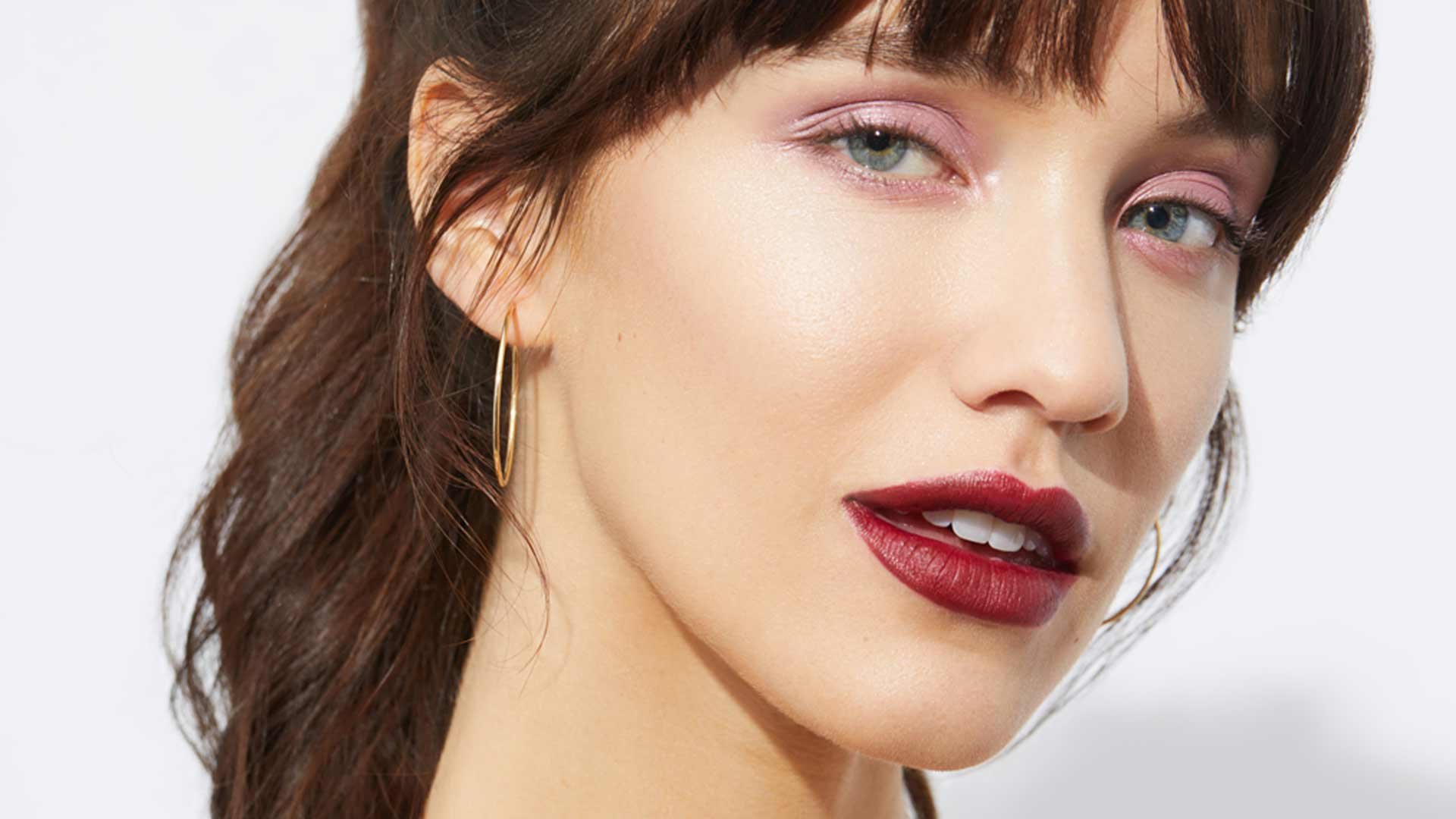 Bangs are amongst those popular hair trends often in the spotlight and at the top of the must-have trends just as much as they can be the design flaw that landed someone on the worst hair lists. We see bangs at award shows, in street style and in our social media feeds—as of late they've sparked beauty inspiration and even hilarious memes (not the ba-yang!). But when done right, a good fringe can completely transform your hair, updating basic strands and framing the face in the most flattering way. And when you have long hair it can feel scary to reach for the scissors and foray into bangs, but it can also be liberating and your entry into a haute new you. Luckily, there are so many options when it comes to rocking long hair with bangs. And we're sharing some of our favorites. Read on for some stylish examples of long hairstyles with bangs that you can get into.
1. Curtain Bangs With A Shag
Curtain bangs are the bangs to have in 2021. All the proof you need is on TikTok—there are countless videos showing off the transformative powers of this face-framing fringe. They're worn parted down the middle and are kept long with wispy ends. Because they make for a longer fringe, curtain bangs pair perfectly with long hair. They have a carefree vibe that will complement tousled hairstyles, so they look great with a shag. Go curly or straight with your tresses and just let this winning combination turn heads. Apply the L'Oréal Paris Elvive Dream Lengths Frizz Killer Serum Leave-In to your bangs and the rest of your hair to tame static and keep frizz from forming around your 'do. The only thing that makes this duo look better is healthy hair!
2. Long Curls With Spiral Bangs
Curly bangs are one 2020 trend we expect to see a whole lot more of in this new year. If you have naturally curly or coily hair, this style was made for you. Sport a long bob with bangs or explore an inverted triangular cut that lets your spirals hang out in front. We also think long curly hair with bangs looks amazing with golden highlights. The lightened strands make hair really glow and help curls look even more defined. Test drive the look with a temporary hair color spray, like the L'Oréal Paris Colorista Hair Makeup Temporary 1-Day Hair Color Spray in Gold.
3. Wispy Bangs and Long Waves
Wavy hairstyles look great on any face shape. It's really all about how you vary the length, and when you add a bang to long waves you get a pair that's more beloved than peanut butter and jelly. The soft fringe of wispy bangs complements those loose, pretty waves, especially when the hair is kept long. For heat-free waves, give your hair a healthy dollop of L'Oréal Paris Advanced Hairstyle BOOST IT Volume Inject Hair Mousse. Braid your hair into sections and leave them overnight. Unweave them in the morning for perfectly soft waves.
4. Blunt-Cut Hair With Blunt Bangs
We can appreciate a gal who keeps it blunt—especially with her hair since it can be so stylish. Blunt bangs aren't the easiest to pull off, but the payoff when you get long hair with blunt bangs right is well worth it, and an easy way to do that is with long, equally blunt cut tresses. The style really makes a dramatic statement and if you have an oval-shaped face it's especially flattering. If you're breaking out your straightener for this style be sure to apply the L'Oréal Paris Elvive Dream Lengths Heat Slayer Pre-Iron Spray Leave-In first to protect your strands from heat. As a finishing touch, boost shine with the L'Oréal Paris Elnett Precious Oil Satin Hairspray.
5. Layers With Eyebrow-Skimming Bangs
Haircuts with lots of long layers are always flattering, and we love that they don't prevent you from pulling your hair into ponytails and several other styles like hairdos with shorter layers might. Longer bangs really elevate the look; just make sure to account for frequent trims to keep them in shape. Read our tutorial on How To Create a Sleek Ponytail to take advantage of those gorgeous layers while also bringing all eyes to your bangs.
Photo Credit: Chaunte Vaughn
Discover more tips & tricks
Keep your skin happy
See all articles
Shop Featured Hair Style products
Discover More