hairstyle trends
5 Ways to Use Your Blow Dryer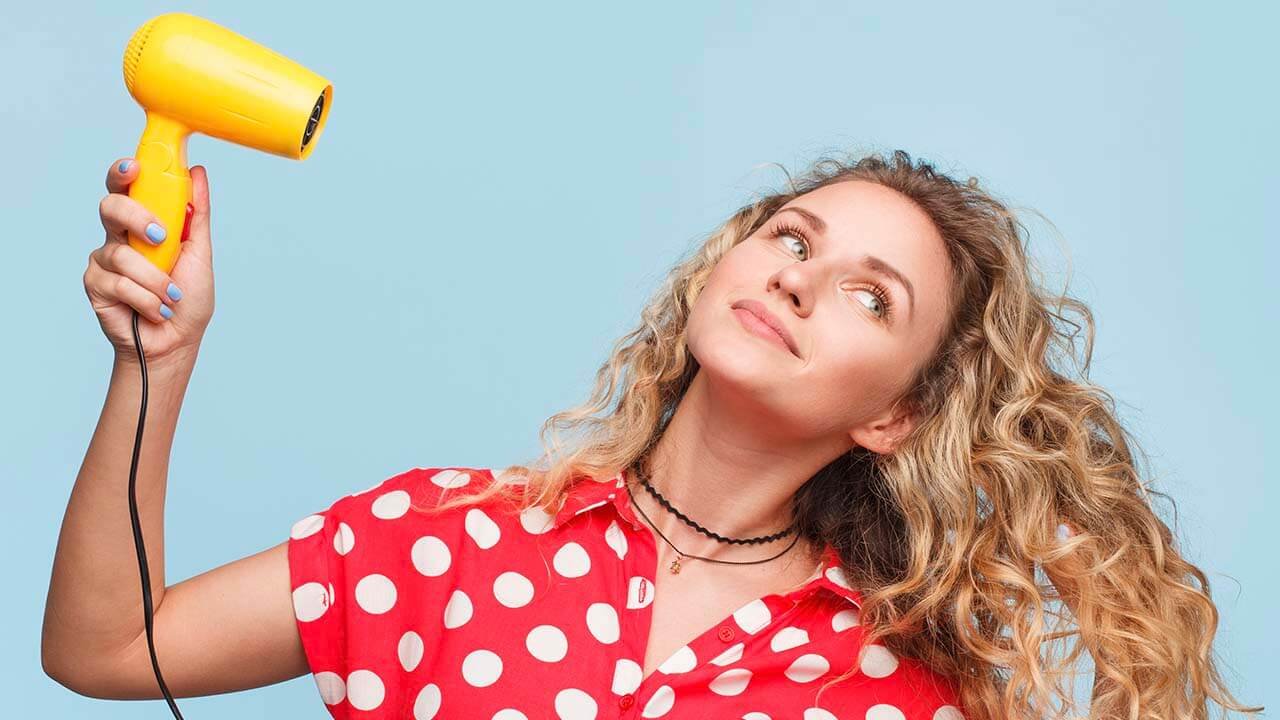 Your blow dryer is arguably one of the most important styling tools you own. From simply drying your hair to creating an envy-worthy hair style, it's there for you (and your hair) when you need it most. While you may be reaching for your straightener or curling iron to complete your beauty look, you're likely missing out on some stunning hairstyles right at the tip of your neglected styling tool. Here are 5 different ways to use your blow dryer for a beautiful mane.
BLOW DRYER USE #1: SAVE YOU SOME TIME
This may be a given, but it's a use worth mentioning. When you've overslept or simply don't have enough hours in the day, blow drying your hair will allow you to speed up the drying process so you can get on to styling and make it out the door on time. Don't forget to apply a heat protectant before you do! Here are our best heat protectants to keep your hair damage-free:
L'Oréal Paris Advanced Hairstyle SLEEK IT Iron Straight Heatspray: This lightweight heatspray will give your locks 450 degree heat protection. The formula also helps tame frizz, block humidity, and seal in shine for sleek hair.
L'Oréal Paris Advanced Hairstyle BLOW DRY IT Thermal Smoother Cream: This hair cream will protect your hair from heat damage while also de-frizzing and smoothing your locks with its fibralock technology.
L'Oréal Paris Advanced Hairstyle SLEEK IT Frizz Vanisher Cream: Not only will this cream give your hair heat protection, it has long-lasting frizz-fighting abilities, locks out humidity, and tames any unruly fly-aways.
L'Oréal Paris Advanced Hairstyle BLOW DRY IT Quick Dry Primer Spray: This lightweight primer will cut down your drying time while also protecting your hair from heat damage.
Editor's Note: Here's How to Use Heat Protectant Before Styling Your Hair, just in case you're new to the heat protectant band wagon.
BLOW DRYER USE #2: STRAIGHTEN YOUR LOCKS
Ditch the straightener and use your blow dryer to straighten your locks instead. By using a heat-activated hair straightening product such as the ones included in the L'Oréal Paris Advanced Hairstyle SLEEK IT line, your hair will instantly be straightened while you dry it so you can skip a step!
BLOW DRYER USE #3: ADD SOME VOLUME
If you're a fan of voluminous hair (and let's be honest, who isn't?), your blow dryer can give your hair the extra boost you're looking for. There are many heat-activated hair products for blowouts that will leave you with lots of volume and a long-lasting hold. The L'Oréal Paris Advanced Hairstyle BOOST IT Volume Inject Mousse will give your hair volume that lasts all day for a bouncy look.
BLOW DRYER USE #4: TAME YOUR CURLS
Have naturally curly hair? Your blow dryer is your best friend when it comes to styling your curls. Use a curl taming product, such as the L'Oréal Paris Advanced Hairstyle Curve It Curl Taming Cream or the L'Oréal Paris Advanced Hairstyle CURVE IT Elastic Curl Mousse, apply generously to damp hair, and blow dry it with a diffuser attachment for beautiful curls.
BLOW DRYER USE #5: CREATE SOME WAVE
If you want to add voluminous, big waves to your hair, turn to your blow dryer. Grab a large round brush, wrap a section of your hair around the brush, and blow dry. This technique will allow your hair to dry in beautiful waves, so use a round brush close to the size of the wave you would like. Another tactic for waves that uses a blow dryer involves braiding your hair while damp and then blow drying it. Take out the braids and you'll have perfect waves! Finish either style with a texturizing hair spray, like the L'Oréal Paris Advanced Hairstyle Boost It Air-Blown Texture Mist, to add texture and volume to your hair and leave you with a full-bodied, blown-out look.
Enjoyed this article and want to learn about more blow-drying hacks? Read our article, 9 Ways You're Drying Your Hair Wrong.
Discover more tips & tricks
Keep your skin happy
See all articles
Shop Featured Hair Style products
Discover More