hairstyle trends
6 Hairstyles That Span the Ages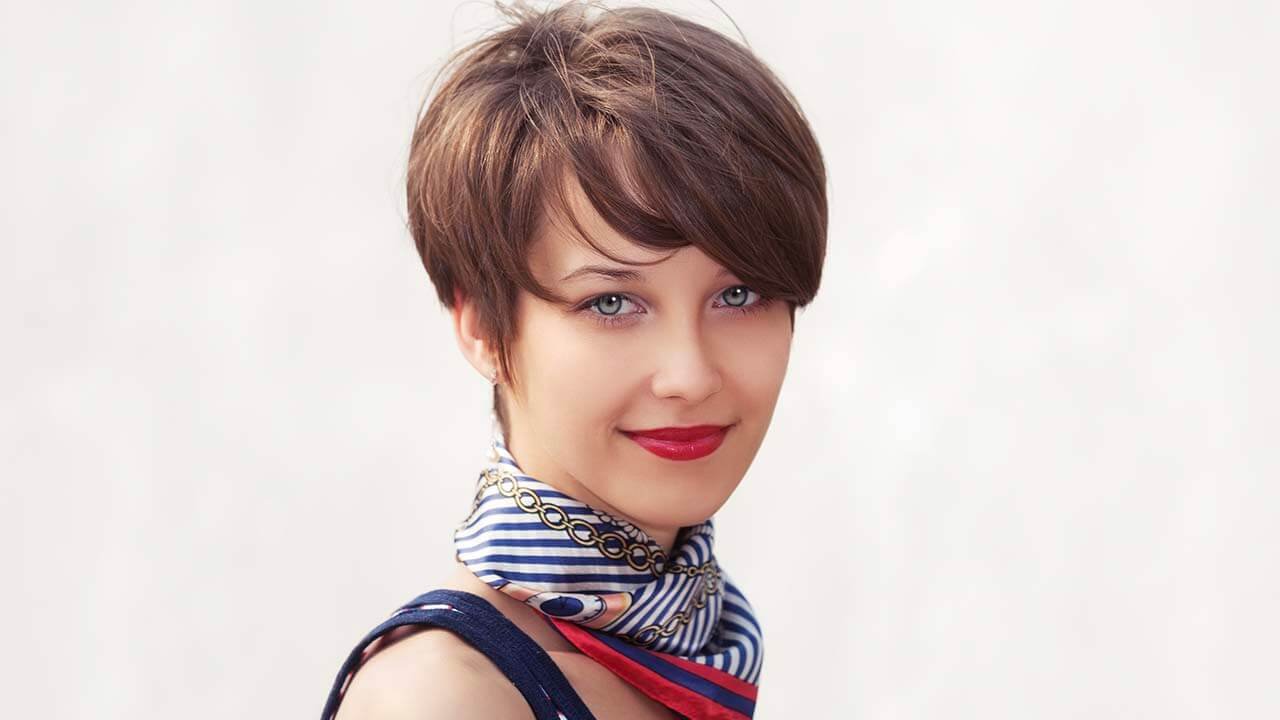 Hairstyle trends come and go faster than you can get an appointment at your salon. Between all the different hair colors and cuts—not to mention the hair care routines they necessitate—it can be a little exhausting. Luckily, if you're tired of always having to change your 'do, certain hair styles have transcended generations. After all, some things never go out of style. Here, find out 6 timeless hairstyles that are perfect for your next look, and your next, and your next. (Get it?)
WHAT TO KNOW BEFORE TRYING A TIMELESS HAIRSTYLE
We know that getting a haircut can be an emotional process, even if you know it's a look that can span the ages. Here's a little advice that applies anytime you're making a major hair change: First, take photos with you to show your hairstylist before he or she cuts your hair. Second, remember that you don't have to go all in at your first appointment. If you're getting a drastic cut, try doing it in stages. Finally, remember that hair grows back, so experiment with your cut, play with different styles, and just have fun with it.
Timeless Hairstyle #1: Long layers
For those with long hair, gentle layers can give dimension to your long locks. Casually tousled layers frame your face beautifully and help give your hair more movement.
How to style long layers
Give your ends a slight curl by using a round brush to blow-dry your hair. It's a subtle addition to your daily style that looks effortless.
Timeless Hairstyle #2: The long bob
Looking to switch up your haircut but too afraid to take the plunge and go for a full-on bob? Try the long bob, or lob—a one-size-fits-all option—if you're looking for a change. The best part? The lob's length makes it universally flattering and it grows out gracefully. Not to mention it's one of the most popular hairstyles out there.
How to style a long bob
For an easy tousled look, use a flat iron to create S-waves, and then ruffle them with your fingers for a casual finish.
Timeless Hairstyle #3: The shag
The shag is a layered look that creates a lot of shape around the face, drawing attention to your features. It's low-maintenance and you can style it in so many different ways: you can straighten it, curl it, braid it, throw it in a ponytail, or anything else really. The shag's versatility is what makes it so timeless.
How to style a shag hairstyle
One of the best parts about the shag is how great it looks when you embrace your hair's natural texture. Add a dollop of L'Oréal Paris Advanced Hairstyle Curve It Elastic Curl Mousse to wet hair and use a diffuser to blow-dry.
Timeless Hairstyle #4: Blunt center-part
Sleek, straight hair with a middle part is another hugely popular style right now, but it's always been on trend. Whether your hair hits above your shoulders or below your waist, this style is flattering on any length.
How to style a blunt center-part
Start by applying L'Oréal Paris Elvive Smooth Intense Frizz Taming Serum before you blow-dry to protect your hair from heat. Once your hair is dry, start by straightening the bottom layers of your hair first, working your way to the top. Use a hand mirror to look at your hair from the back to make sure you straightened each piece.
Timeless Hairstyle #5: The classic pixie
The textured, side-swept pixie cut is a classic, and perfect for anyone with petite features. It's a bold move and it's true that it takes a lot of courage to chop it all off, but once people opt for a short hairstyle they absolutely love it.
How to style a classic pixie
Spritz a texturizing hair spray like L'Oréal Paris Advanced Hairstyle Boost It Air-Blown Texture Mist and let your hair air dry.
Timeless Hairstyle #6: Natural curls
Natural hair can be worn in a million ways, but embracing that natural texture is always in style. First, you have to get the right haircut for curly hair. After that, it's easy. After all, your curly hair will do most of the work.
How to style natural curls
Start by washing your hair with the L'Oréal Paris Elvive Extraordinary Oil Curls Shampoo and the L'Oréal Paris Elvive Extraordinary Oil Curls Conditioner. Once your curls are clean and conditioned, just let them air dry. It's that easy!
Pair your timeless hairstyle with a makeup look that also spans the ages! Here are 5 Makeup Looks That Span the Ages.
Discover more tips & tricks
Keep your skin happy
See all articles
Shop Featured Hair Style products
Discover More