hair color trends
The 5 Trendiest Balayage Ideas for 2018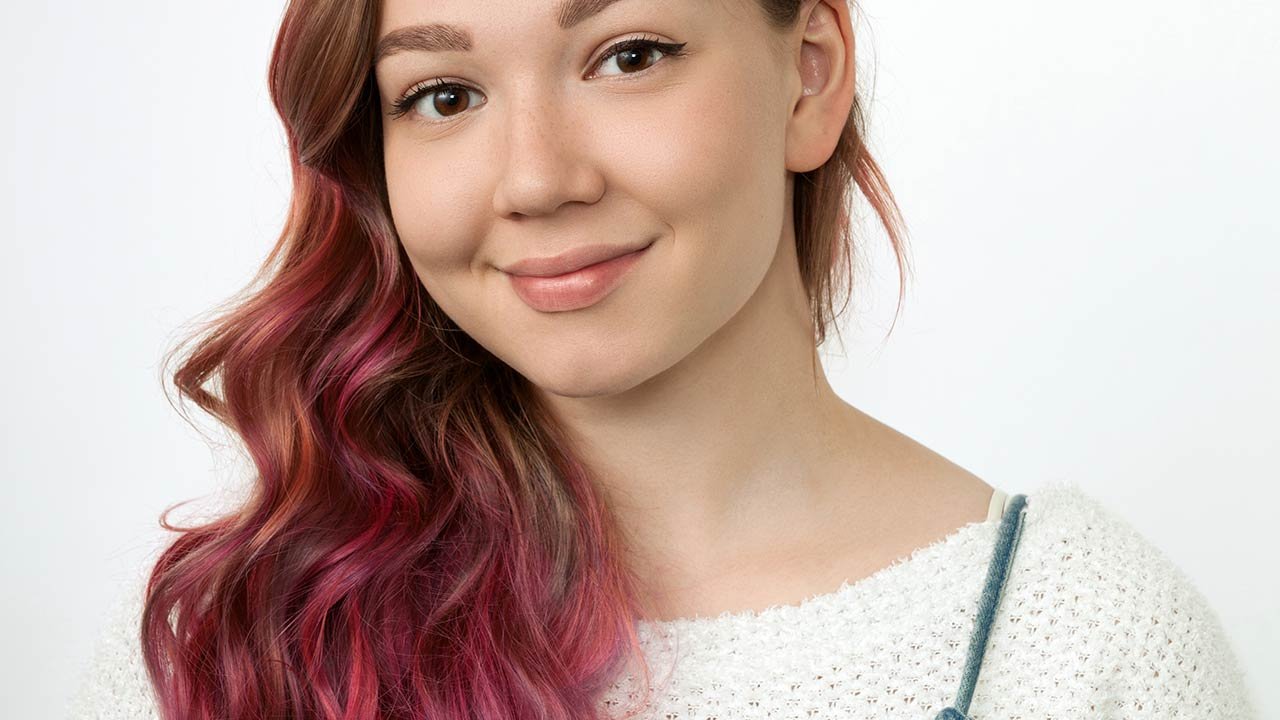 Balayage isn't new. In fact, it's been one of the top must-have hair color techniques for quite a few years given that it's very low maintenance. But, just because this hair color application technique, which is a type of highlights, isn't new doesn't mean there aren't new ways to apply it for the new year. Since we're firm believers in the "new year, new you" mantra, we've rounded up the five trendiest balayage hair color ideas for 2018. Ready for your hair to slay the new year? Consider one of the balayage hair colors (including a take on the ever-popular rose gold hair) below.
What to Know Before Getting Balayage Highlights
Keep in mind that balayage highlights require lightening your hair with bleach—and the darker your starting hair color, the more work it'll take to achieve your desired hue. Since balayage is a technique that requires skill, it's often best to leave it to a professional who knows exactly how to create multidimensional hair colors. That being said, we've got a temporary hair color spray that will allow you to give some of the following balayage ideas a test drive before committing to any of them.
Balayage Hair Color Idea #1: Pearl Balayage 
Mermaids saw major popularity in 2017, so it's no wonder that their sea world accessories are here to liven up your hair color in 2018. This cool, pearlescent balayage hair color features a deep root shadow in a sandy brown tone, followed by light white with the slightest hint of pinkish-purple ends. The result? A hair color that looks like the inside of an oyster shell— gorgeous and full of light. Want to get an idea of how pearl balayage will look in you from the comfort of your own home? Try spritzing the L'Oréal Paris Colorista 1-Day Sprays in Silver, Light Pink, and Pastel Lavender onto dry hair, playing with the colors to create your one-of-a-kind pearl hair color.
Balayage Hair Color Idea #2: Rose Quartz Balayage 
Another trend of 2017 that's still looking big for 2018? Crystals. Instead of only wearing the stone of universal love, why not rock a hair color that emulates it? While classic pink hair has seen its heyday, this updated hue features rosy accents mixed into cool silver hair for an ethereal shade that screams of your favorite purifying stone.
Balayage Hair Color Idea #3: Peach Balayage 
We can't wait for the weather to warm up because this spicy peach balayage hair color is hot, hot, hot! Featuring a mixture of pale peach highlights in warm brown hair, you can expect a colorfully sun-kissed mane that's sure to turn heads. (Here's How to Get a Pretty Peach Hair Color at Home.)
Balayage Hair Color Idea #4: Rose Gold Balayage
Rose gold hair may have gained popularity in 2017, but we're happy to say it doesn't look like it's going anywhere in 2018. In fact, the rosy jewel-toned shade lends a feminine touch to the metallic hair color trend while incorporating everyone's favorite balayage technique. To get the look, try using the L'Oréal Paris Colorista 1-Day Spray in Rosegold.
Balayage Idea #5: Blue Balayage
While balayage hair colors tend to incorporate semi-neutral shades, 2018 is gearing up to be a colorful year. And what better way to hop on the bandwagon of two of the biggest beauty trends than with colorful balayage highlights? This hair color features a mixture of dark and light blue mixed into blonde hair, brown hair, or black hair. While this particular balayage trend can be paired with any starting shade, keep in mind that it will show up best when paired with lighter shades. Want to give this cool colored hair color a try? Spray the L'Oréal Paris Colorista 1-Day Spray in Blue and Pastel Blue onto dry hair for the ice queen mane of your dreams.
We've got plenty of other trendy hair color ideas to share with you. Head on over to our article, Best Hair Color Trends for 2018, next.
Discover more tips & tricks
Keep your skin happy
See all articles
Shop Featured products
Discover More