dry hair
Why Curly Girls Should Add This Leave-In Conditioner To Their Hair Care Kit
February 10, 2021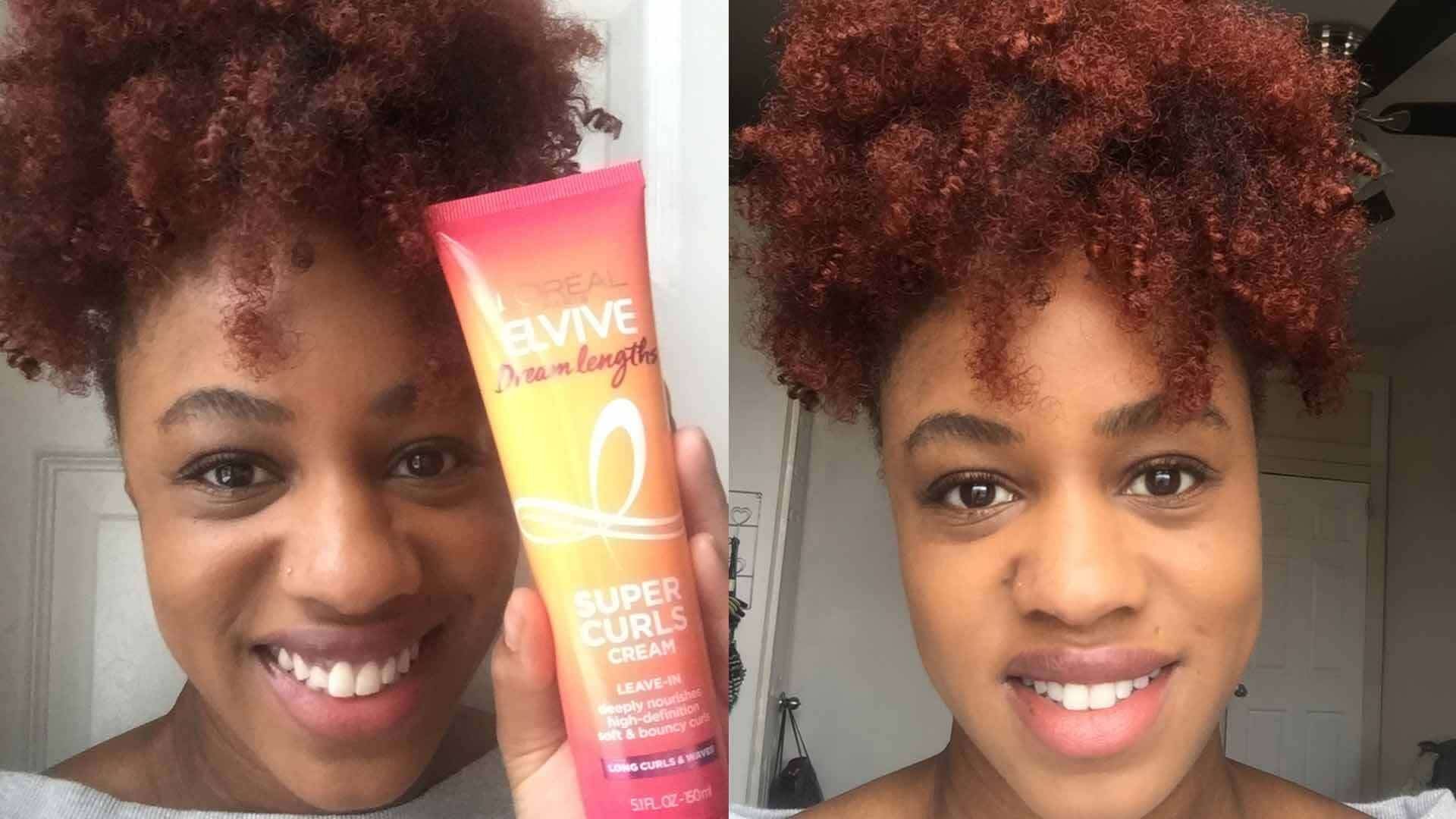 In my journey to post-quarantine hair health I jumped into a medley of L'Oréal Paris hair products. As someone who's used to caring for her own hair most of the time, the inability to get to the salon didn't affect my curls so much as the fact that, simply put, I wasn't actually taking very good care of my hair. Between virtual meetings to talk all things beauty (I'm obsessed, what can I say), work, trying to keep my home-turned-office clean, and binging every new show that had been touted in the zeitgeist, doing my hair took a back seat. Thankfully, the L'Oréal Paris Elvive Dream Lengths Super Curls Leave-In conditioner arrived at my door just in time. Keep reading to find out how it performed on my natural type-4 low porosity hair.
Because my hair is low porosity it tends to be exceptionally dry. My hair shaft stays shut, which results in my hair repelling moisture, even water. In order to get a hydrating product to soak into my strands I have to force that hair shaft open, so I treated my curls with a hair steamer first. Then I applied the Super Curls Leave-In conditioner and covered my hair with a thermal cap. If you have normal porosity hair you can skip these steps and simply apply the conditioner to your hair about two inches down from your roots and work through your hair to the tips. If you have high porosity hair, you'll want to seal the product in with an oil or hair serum so that your open shaft doesn't let all the luscious moisture escape.
After I removed the cap, I massaged the leave-in conditioner into my hair. I love that the consistency of the product is creamy but it's still light, which is super important for my fine hair—it can easily feel weighed-down and greasy. After working the conditioner into my hair I noticed that I didn't see any residual product sitting on top. It soaked into my stubborn curls and once it dried down, my hair felt soft and not sticky. I'm used to only having these immediate results when I visit a professional stylist for a deep conditioning treatment, which can get really pricey. After a few minutes of shingling my hair in small sections with my fingers, the conditioner even defined my coils. I had been using an overnight treatment in the daytime because it's one of the few products that moisturizes my hair without leaving product "snow." Now, I can use this leave-in conditioner instead and keep my hair nourished between those monthly salon visits.
My hair styling skills admittedly could use some work (thank goodness for work-from-home life), but having healthy hair makes figuring out that process a lot easier. I'm glad that by adding the L'Oréal Paris Elvive Dream Lengths Super Curls Leave-In to my hair care arsenal, I'm getting closer to having the healthy curls I deserve but without the hefty price tag.
Discover more tips & tricks
Keep your skin happy
See all articles
Shop Featured products
Discover More