dry hair
This Treatment Is A Must-Have For Dry Hair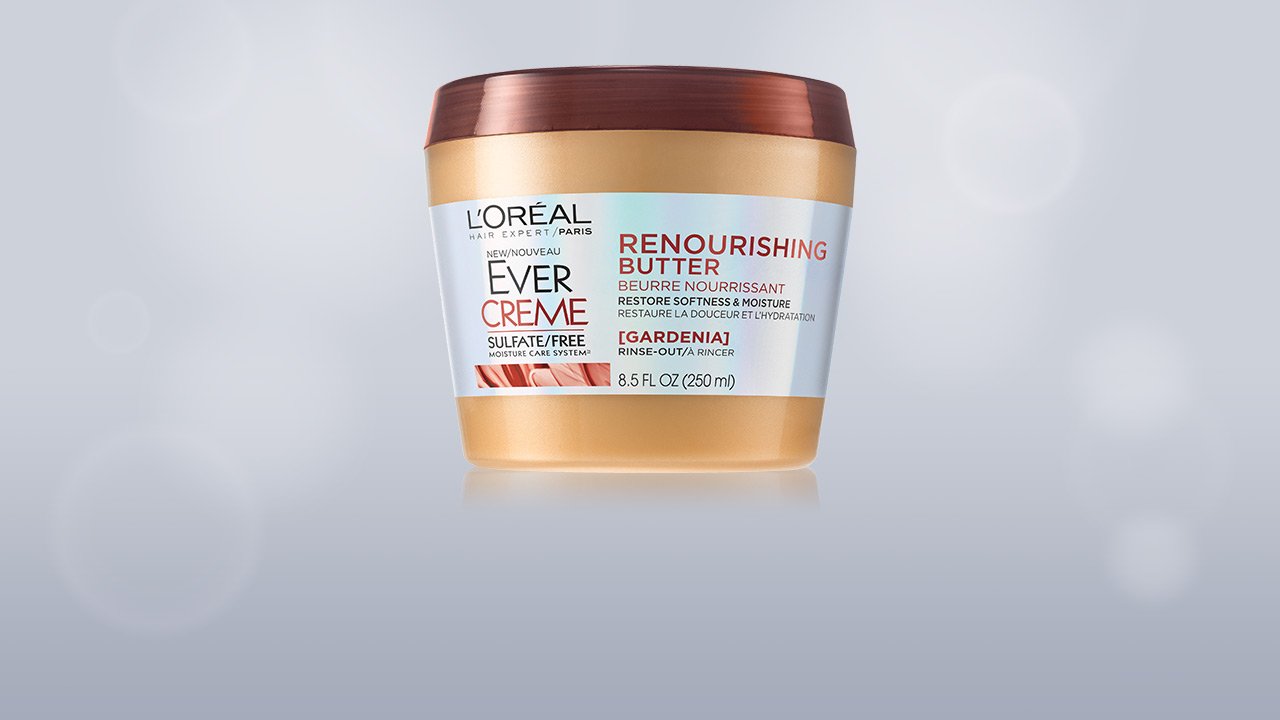 Whether it was the cold winter weather, or a year of amateur DIY styling that's the culprit, you might find yourself dealing with less than desirable, dry hair. And, of course, dry strands are certainly not what you picture when you stop to imagine luscious, envy-worthy locks. The good news: bringing your dry tresses back to life is as simple as adding the right product to your hair care regimen. Ahead, find our best dry hair treatment as well as a few dry hair causes to keep in mind as you combat this common hair care concern.
WHAT CAUSES DRY HAIR?
Before we get into the best treatments to revitalize your dry hair, it's important to understand what causes dry hair. While frigid winter temperatures are one cause, there are other factors that can contribute to dryness. Find four dry hair causes below so you can be in the know.
DRY HAIR CAUSE #1: THE SUN
Even as the weather warms, your hair isn't necessarily safe from dryness. According to the Cleveland Clinic, the sun's rays can damage your hair just like they can damage your skin. Try to protect your strands by wearing a hat, using an umbrella when at the beach, and finding shade if you're out during the sun's peak hours between 10 a.m. and 2 p.m.
DRY HAIR CAUSE #2: CHEMICALS
The American Academy of Dermatology (AAD), states that chemicals—including chlorine—can lead to dry, damaged hair. Make sure you wash your hair after swimming to avoid drying out your strands this summer.
DRY HAIR CAUSE #3: PROCESSING
Hair processing, such as getting a keratin treatment or bleaching your hair, can also take a toll on your mane, according to the AAD. If you find that your hair is dry, it may be best to take a break from these or spread them out to avoid further damage and dryness.
DRY HAIR CAUSE #4: STYLING
Your hairstyling habits can also result in dry, brittle strands. The AAD states that heat tools such as curling irons, flat irons, and blow dryers can dry out your mane. Avoid using them too frequently, and when you do, make sure to spritz on a heat protectant beforehand!
OUR BEST DRY HAIR TREATMENT
It's time to give your dry strands some much-deserved love by adding a new product to your hair care routine. Reach for our best dry hair treatment, the L'Oréal Paris Elvive Total Repair 5 Damage Erasing Balm. This rinse-out hair mask is formulated to repair five signs of hair damage, including dehydration, weakness, dullness, roughness and split ends. It can repair up to one year of prior hair damage. Once a week, apply to wet hair, massage through ends, and leave in for three to five minutes. Use it with the L'Oréal Paris Elvive Total Repair 5 Repairing Shampoo for a transformative result.
Editor's Note: On the days when you aren't using the hair treatment, be sure to incorporate the L'Oréal Paris Elvive Total Repair 5 Repairing Conditioner into your wash day routine.
3 OTHER HAIR CARE PRODUCTS FOR DRY HAIR
Want to learn about a few other hair care products to add to your routine to show your dry hair some love? Take your pick from the options below!
DRY HAIR PRODUCT #1: DEEP CONDITIONER
A deep conditioner is a great way to give your strands a little extra hydration. When needed, use one after shampooing in place of your conditioner. Try the L'Oréal Paris Elvive Total Repair 5 Rapid Reviver Deep Conditioner—it works its magic in just one minute!
DRY HAIR PRODUCT #2: LEAVE-IN CONDITIONER
A great leave-in conditioner will help to keep your hair soft and nourished, and also make it easy to style. Need a good recommendation? Try the L'Oréal Paris Elvive Total Repair 5 Protein Recharge Treatment to strengthen hair, prevent breakage and provide heat protection for up to 450 degrees. For a multitasking option reach for the L'Oréal Paris Elvive Total Repair 5 Power Restore Multiuse Treatment which can be used as a co-wash rinse-out or as a leave-in to deeply condition your strands.
DRY HAIR PRODUCT #3: HAIR MASK
A hair mask is another great hair care product for giving your mane some moisture. We're fans of skin care-inspired hair sheet masks! Besides being trendy, they're also super convenient to use and perfect for travel.
Photo Design: Sarah Duvivier
Discover more tips & tricks
Keep your skin happy
See all articles
Shop Featured Hair Care products
Discover More