beauty trends
Nail Art Inspiration from the Cannes Film Festival
September 15, 2013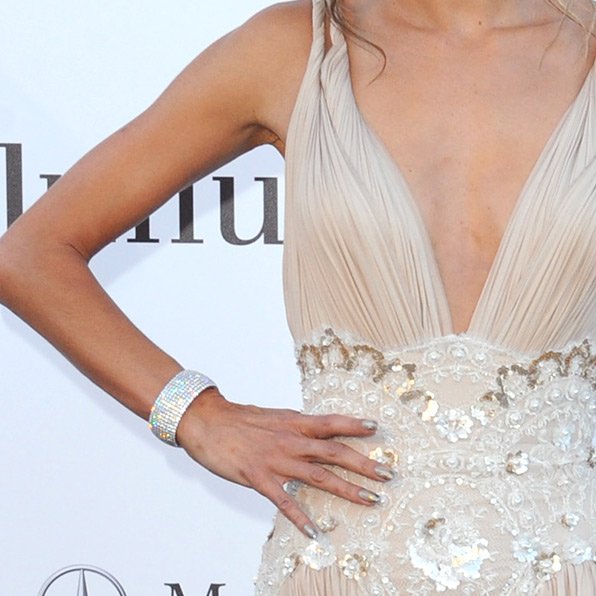 The 66th Cannes Film Festival was full of glamorous red carpet looks, including a lot of great manicures. At the 2013 edition of the world's most prestigious film festival, there was not a crazy cupcake or cartoon character in sight! Instead, we noticed a whole host of chic and very coordinated nail art looks!
This season really is all about bright poppy colors, metallic manicures, classic reds and nude nails if the red carpet at Cannes was anything to go by.
Glitz, glamour and nails!
L'Oréal Paris ambassadors Milla Jovovich led the way. We loved bright orange look and Milla managed to change her nail color more or less as often as she changed her dresses in Cannes! She went from black nails to metallic midnight blue to a brighter gold manicure.
We also clocked 'Un Certain Regard' jury member Zhang Ziyi rocking some ultra-long, bright pink nails at the closing ceremony and Aishwarya Rai Bachchan, also a L'Oréal Paris spokesperson, going from bright green nails to a sparkly black and gold manicure.
Nicole Kidman and Tais Araujo also did particularly well with their respective red manicures, going for some old school glamour to go with their elegant, modern outfits.
The moral of the story
All we can really conclude from this is that there wasn't any particular theme as far as nail art at Cannes went, except simple, one-color look and the odd metallic top coat.
If you're feeling inspired, pick a color you like and get busy with the nail polish! Simplicity (otherwise known as ""not that hard to do"") is IN.
Discover more tips & tricks
Keep your skin happy
See all articles
Improve your routine
Show your new look more love:
makeup