sun care and self tanning
The Right Way to Apply Sunscreen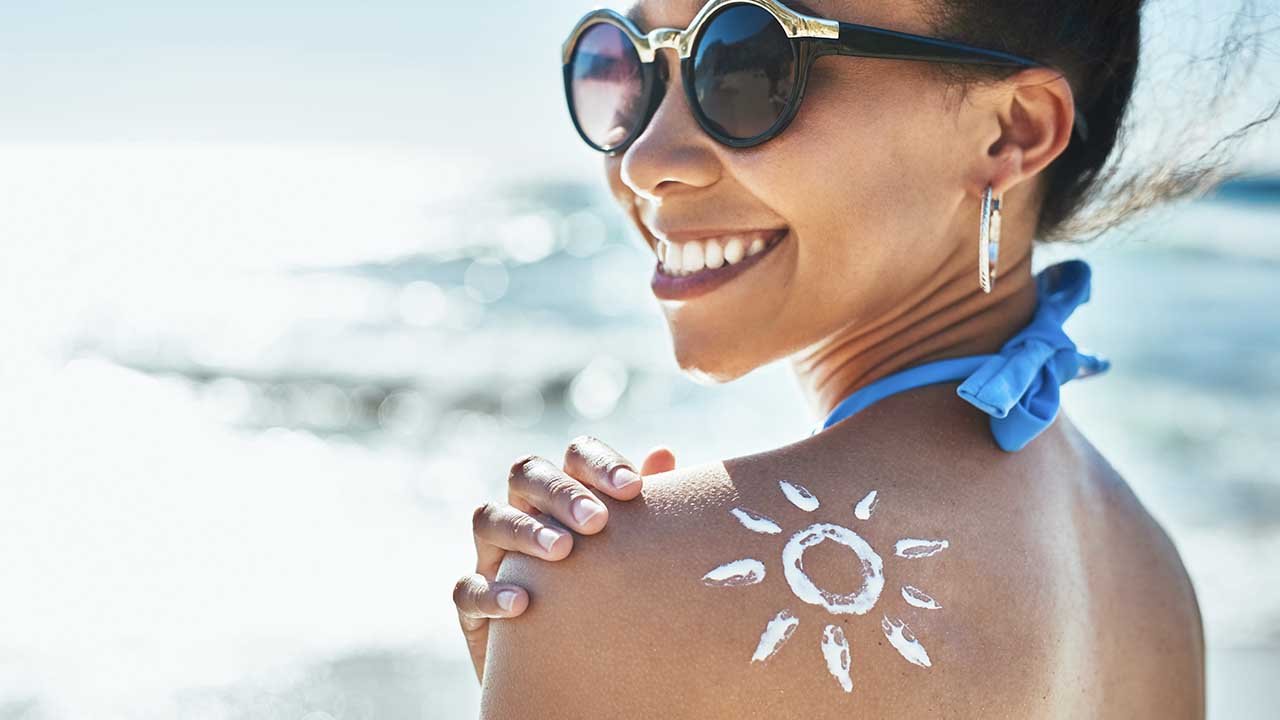 You may know that applying SPF (in any form, whether it's straight up sunscreen or a facial moisturizer with SPF) every day better protects your skin against premature and common signs of aging—like fine lines and wrinkles. It's true that UV rays from the sun can lead to painful sunburns and also penetrate the skin deeply, causing damage. These reasons alone should make applying SPF a non-negotiable step in your everyday skin care routine. Perhaps though, what is just as important as applying SPF daily is how you do so. Follow these skin care tips to ensure you're correctly applying your SPF for maximum protection.
SPF Tip #1: Apply 30 minutes before going outside
The Food & Drug Administration recommends waiting 30 minutes after applying sunscreen to go outside. This gives the sunscreen enough time to provide the maximum benefit. Additionally, waiting that extra bit of time allows your sunscreen formula to fully absorb into dry skin, helping to prevent it from rubbing off on your clothes. Feel free to use that time to throw your hair into one of these 5 Updos and Buns That Are Perfect for Hot Summer Days.
SPF Tip #2: Focus on your face first
Make sure you use enough SPF to cover your neck, chest, face, and ears completely and that the formula has entirely absorbed before applying any makeup or other skin care products. A great option for putting sunscreen on your face is to use a facial moisturizer with SPF. For younger skin, use the L'Oréal Paris Youth Code Skin Illuminator Tinted All-In-1 Moisturizer SPF 20. This moisturizer helps even out your skin tone by neutralizing discoloration, provides long-lasting hydration, and protects your skin from the sun's harmful rays. For mature skin, the L'Oréal Paris Age Perfect Cell Renewal Day SPF 15 Cream will leave your skin looking more youthful, vibrant, renewed, and protected from the sun. Another alternative to applying regular sunscreen to your face is to use a foundation with SPF. The L'Oréal Paris True Match™ Super Blendable Makeup matches your skin tone and texture for flawless, radiant skin and also contains SPF 17 in its oil-free formula! Don't forget about your lips—look for a lip balm that also has SPF.
SPF Tip #3: Then apply to the rest of your body
It's important that you cover any area of your skin that may be exposed to the sun throughout your day—especially the tops of your hands and the tops of your feet if you are wearing sandals or heels without stockings. These areas of the body often wrinkle and develop sun spots early on if not protected.
Editor's note: Many people apply too little sunscreen, for most, the right amount of sunscreen to cover your body should fill the palm of your hand or measure out to about one ounce.
SPF Tip #4: Find further protection
While this step doesn't include actually applying SPF, it's important to consider other ways of protecting your skin from harmful UV rays. Always have sunglasses in your bag—and actually remember to wear them—and consider wearing a wide brimmed hat or light scarf in warmer months to protect your neck and chest area from the glaring sun.
To take your sun protection even further, you can limit time outside during the sun's peak hours (from 10 AM to 2 PM) and seek out the shade when you are outdoors.
SPF Tip #5: Reapply and Reapply
If you'll be outdoors all day, you should reapply sunscreen every two hours. Additionally, you'll need to reapply after swimming or sweating. So, if you take a workout class in the middle of the day or go for a dip in the pool, be sure to reapply—and be just as thorough as you were the first time you applied. (For more details on reapplication, here's How to Reapply Sunscreen.)
Discover more tips & tricks
Keep your skin happy
See all articles
Shop Featured Skin Care products
Discover More