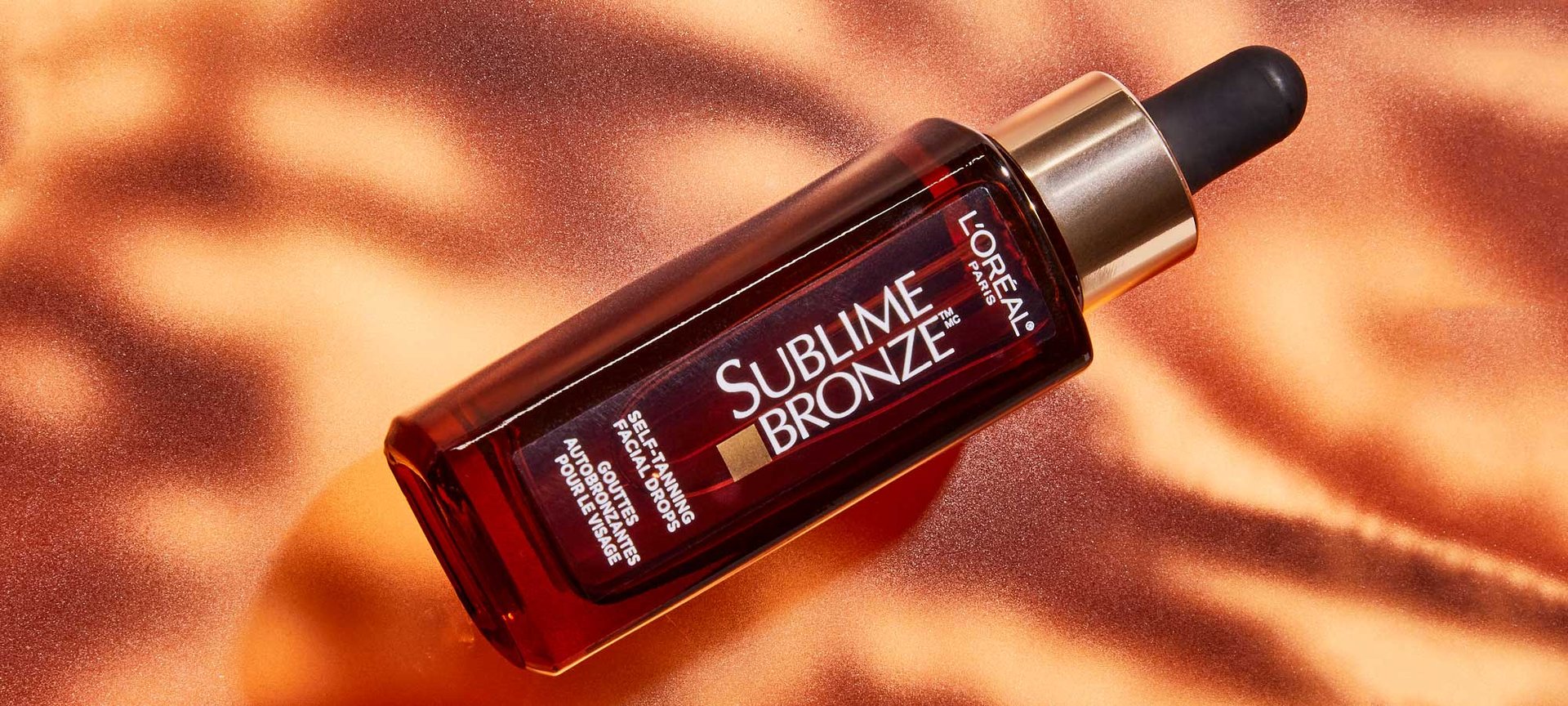 sun care and self tanning
Can You Mix Tanning Drops With Sunscreen?
Get the facts about this tanning hack.
When it comes to finding ways to shorten our skin care routines, we love a helpful hack. However, not all shortcuts are created equal and some hacks can actually be more harmful than they seem. There are some steps that are too important to ever skip, applying sunscreen is one of them. While you may still want a sunkissed glow during the fall and winter months, protecting your skin from the sun is important in every season. So sunscreen hacks should be failproof, meaning, they need to ensure that you're still getting the required amount of SPF. the idea of adding tanning drops to your sunscreen may seem like the best way to shield your skin from harmful UV rays and achieve bronze skin all in one go, but it could be one of those dangerous hacks to avoid.


So we spoke with L'Oréal Paris consultant and board-certified dermatologist Janelle Vega, MD to find out if it's okay to mix tanning drops into sunscreen for a beautifully golden complexion every day of the year.
Should You Add Tanning Drops Into Your Sunscreen?
As Vega explains, "In general it's best to not mix any other products into sunscreen because it can change the measured sun protection factor."
The American Academy of Dermatology (AAD) always recommends using a broad-spectrum sunscreen that protects against both UVA and UVB rays with an SPF value of 30 or more. So adding a product that contains DHA (the active ingredient in faux tanning products) can possibly counteract the UVA protection ingredients in sunscreen.

How To Use Tanning Drops In Your Skin care Routine
There are plenty of safe ways to get that summertime glow while still getting the best out of your sunscreen. To help, Dr. Vega suggests some easy ways to add tanning drops to your routine.
Mix Them With Your Favorite Moisturizer
"Instead of mixing the drops into sunscreen, I would recommend using them in combination with a moisturizer—allowing [your moisturizer] to dry, then applying your sunscreen over this, " Vega says.
Try mixing tanning drops like, the L'Oréal Paris Sublime Bronze Self-Tanning Facial Drops, Fragrance Free which is specially formulated for the face without fragrance or dye, in with a moisturizer like the L'Oréal Paris Revitalift Triple Power Anti-Aging Moisturizer Fragrance Free. How many drops you add is up to you—typically, you can add anywhere from five to ten drops, depending on how deep you'd like your tan. The more drops, the darker the tan.
Before You Apply Sunscreen
As a rule of thumb, you should always apply sunscreen as the final step in your skin care routine. Once you've applied your tanning drop and moisturizer mix, it's important to keep the sun protection going by also applying sunscreen. As Vega reminds, "you can still burn even though you have a 'fake tan,' so make sure that you reapply your sunscreen as directed. If you're looking for sun protection that goes on light and won't affect your tan, try opting for a spray sunscreen.
Use Them In A Night Cream
One way to cut back on your morning routine is to add a few tanning drops to your nighttime moisturizer or face cream. Since your skin does most of its repair work overnight, it's actually the ideal time to give it extra TLC. The L'Oréal Paris Sublime Bronze Self-Tanning Facial Drops formula is infused with hyaluronic acid to hydrate your skin. Simply mix five to eight drops in with your moisturizer and you'll wake up with a healthy-looking, golden complexion.
Next: 11 Nighttime Skin Care Must-Haves To Stock For Fall
Written by: Lauren Paige Richeson, Photo Credit: Matthew Zach, Senior Art Director: Melissa San Vicente-Landestoy, Associate Creative Producer: Becca Solovay
Discover more tips & tricks
Keep your skin happy
See all articles
Improve your routine
Show your new look more love:
makeup