skin care essentials
5 Unexpected Times To Apply Moisturizer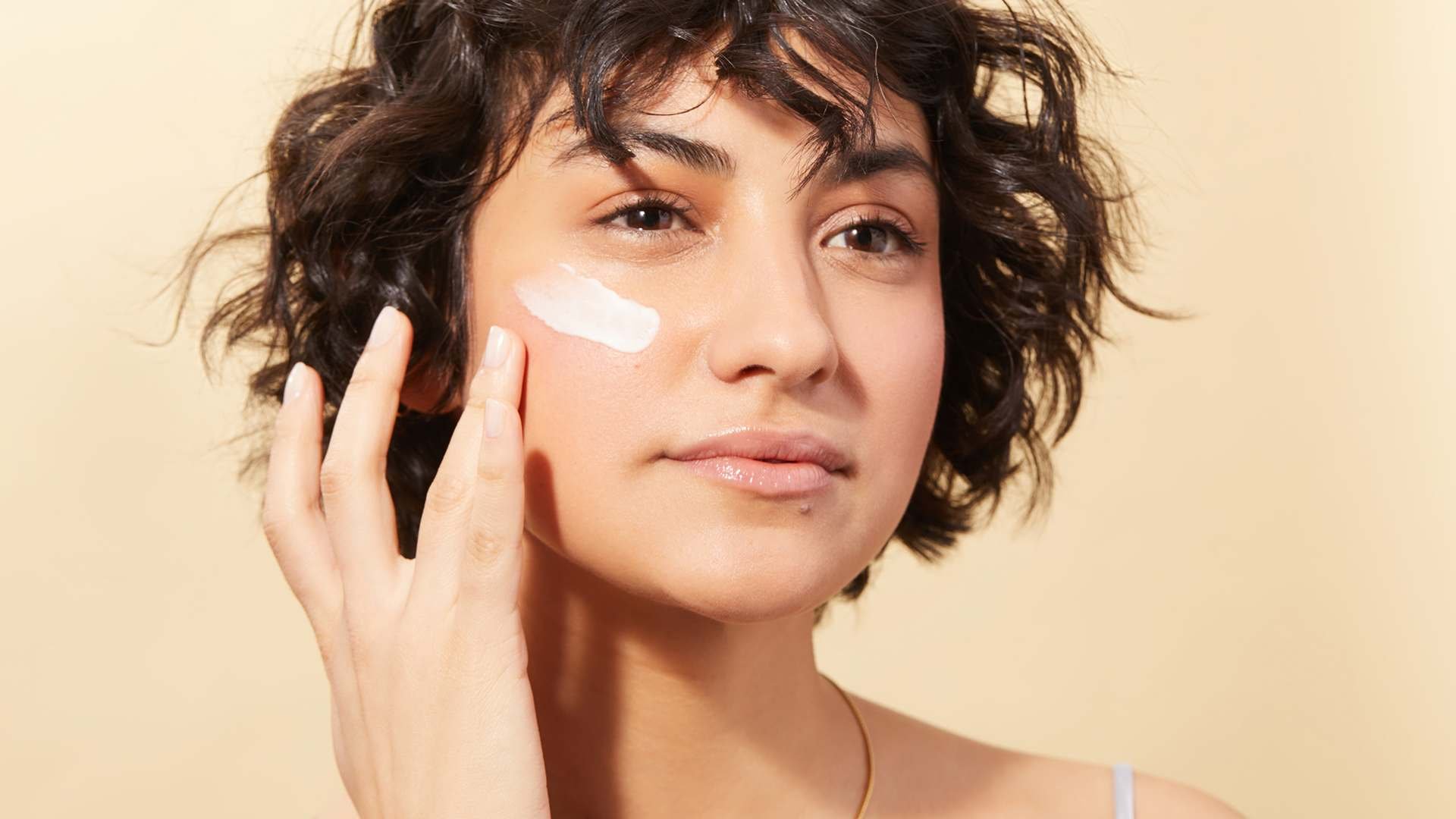 Keeping your skin hydrated so it can look its best seems simple enough, and if you have a regular skin care routine, you're used to it. You know about the importance of moisturizer in the morning and right before bed, as well as why it's important to moisturize right after a shower or cleansing your face (locking in moisture while the skin is damp). But did you know that there are other times that you should moisturize that may seem odd—even counter-intuitive—to keep your skin healthy, vibrant, and youthful? We did too for a while, so you're not alone. Read on to find out about five unexpected times that you should apply moisturizer and for some of our favorite moisturizing products to add to your routine.
1. WHEN YOU'RE BREAKING OUT
The first thing you may think when a pesky breakout buds is that your facial moisturizer has to be the culprit and must go. However, removing all the moisture from your skin can dry out your complexion, causing skin to overcompensate and produce even more oil. A consistent skin care routine is a must, including moisturizing twice a day. If you're worried about clogging pores, opt for a non-comedogenic formula. For oily skin types, look for a water-based moisturizer like the L'Oréal Paris Hydra Genius Daily Liquid Care - Normal/Oily Skin. It's formulated with hyaluronic acid and aloe water to infuse skin with continuous hydration and has a mattifying action to remove excess sebum that can lead to clogged pores and cause breakouts.
2. BEFORE APPLYING YOUR MAKEUP
The best way to prep your skin for makeup is with your skin care routine, and layering on moisturizer should be the final step in that routine before you apply makeup. If you're reapplying your makeup—without repeating your skin care routine—it's still important to moisturize. A facial moisturizer will hydrate and smooth out your skin, giving you the ideal complexion for applying your desired look. You'll notice just how much better your makeup applies to freshly moisturized skin, especially if you're using a powder foundation like the L'Oréal Paris Infallible Up To 24 H Fresh Wear In a Powder, matte finish for all day wear.
3. WHEN YOU WANT TO GO MAKEUP FREE
If you feel like going bare-faced, using a moisturizer is a solid way to leave your skin looking fresh, hydrated, and natural. While it may not give you the coverage that makeup does, it will smooth out your skin and imperfections to give you a beautiful overall complexion. Try a tinted moisturizer on those days when you still want lightweight coverage. We love the L'Oréal Paris Skin Paradise Water Infused Tinted Moisturizer for hydration that comes with a fresh glow.
4. BEFORE AND AFTER A FLIGHT
Have you ever noticed that your skin always seems out of whack every time you take a trip? The cabin of an airplane can have very dry air, which in turn could dry out your skin. Stay on top of it by quickly refreshing your skin with a no-rinse cleanser before taking off. Need a rec? Try the L'Oréal Paris Micellar Cleansing Water Complete Cleanser Waterproof - All Skin Types. Then, follow up with a hydrating moisturizer. Once you've landed, repeat this process if your skin is feeling dry.
5. RIGHT AFTER WASHING YOUR HANDS
We know—this isn't news to anyone. But with all the hand washing we've been doing we thought it was worth mentioning that you should be moisturizing your hands just as frequently. Hand sanitizers and soaps can be drying, so in order to replenish hydration follow up your cleansing every time with a hand cream. Grab the L'Oréal Paris Age Perfect Hydra Nutrition Manuka Honey All Over Balm - Face, Neck, Chest and Hands for at-home and on-the-go nourishment.
Discover more tips & tricks
Keep your skin happy
See all articles
Shop Featured products
Discover More