skin care essentials
Travel Light: 5 Skin Care Products to Pack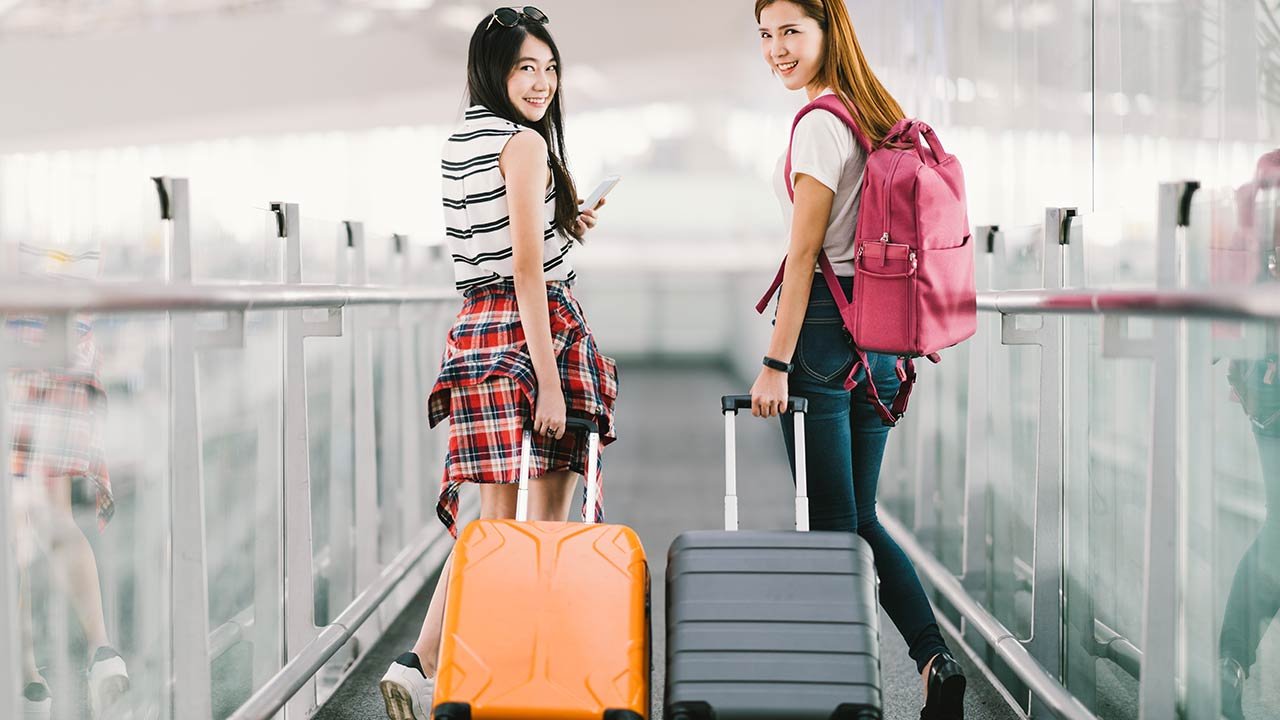 When you're travelling and trying to keep your luggage light, you may start to consider leaving all of your skin care products out of your bags, along with your over-sized trench and bulky knit sweaters. While you may not need chunky clothes, the same can't be said for skin care. Even while on a holiday, you should be keeping up with your skin care routine. You may not be able to lug around a 10-step skin care regimen, but you should try to fit a few key skin care products into your suitcase. While you may have to keep some of your everyday skin care products at home, we don't think you're going to miss them too much—this travel light list of skin care products includes must-haves like a double-duty moisturizer with SPF, a no-rinse facial cleanser, and a charcoal mask to help keep your skin looking beautiful and your bag zip-able. 
Travel Skin Care Product PICK #1: MAKEUP REMOVER WIPES
When you're on the go, getting to a sink isn't always a possibility—but that won't excuse you from removing your makeup and getting clean skin at the end of the day. Whether you're stuck in the car or at the airport, you can always use makeup remover wipes. Instead of toting around a bottle of your regular rinse-off facial cleanser, keep a pack of makeup remover wipes in your purse. Once you're ready to wipe away the day's makeup and grime from the surface of your skin, simply sweep one of the L'Oréal Paris Ideal Clean™ All Skin Types Makeup Removing Towelettes across your skin. Trust us, when your travel companions see how easy it is, they'll be begging to borrow a makeup remover wipe for themselves.
Travel Skin Care Product PICK #2: Moisturizer with SPF
Pare down your travel skin care routine by bringing multitasking skin care products with you. One good one to consider packing: moisturizer with SPF. Sun protection is necessary year-round, no matter where you are, so look for a moisturizer formulated with broad-spectrum sunscreen SPF 30, like the L'Oréal Paris RevitaLift Bright Reveal Brightening Day Moisturizer SPF 30 . In addition to applying moisturizer with SPF as directed, there are a few other steps you should take while traveling. Limit your amount of time in the sun (especially between 10 a.m. and 2 p.m., the sun's peak hours), seek shade when outside, and cover up exposed areas in long sleeves, pants, a broad-brimmed hat, and UV-blocking sunglasses. (Here are 6 Double-Duty Skin Care Products to Help You Multitask Like a Pro.)
Travel Skin Care Product Pick #3: Face Scrub
Headed home for the holidays or on your way to the ski slopes? Help keep your skin looking glowing as the temperatures drop by throwing a face scrub in your suitcase. The L'Oréal Paris Pure-Sugar Purify & Unclog Scrub is formulated with three types of sugar, kiwi seeds, and peppermint and lemongrass oils. It melts into skin for gentle, yet effective exfoliation. Immediately, skin feels purified and clean, while dull skin is polished away. Smooth a small amount with dry fingers onto clean, dry skin, then massage over your face with wet fingers. Rinse with warm water, and use three times a week for best results. You can also apply this face scrub to your lips to help smooth and refine your pout.
Travel Skin Care Product PICK #4: Charcoal MASK
If your trip won't include a trip to the spa, don't let that stop you from enjoying a face mask. You may not be able to bring along every face mask you own and indulge in a multi-masking session, but at least make room in your bag for a charcoal mask. Smooth on the L'Oréal Paris Pure-Clay Detox & Brighten Face Mask, which is formulated with charcoal and addresses your skin concerns for a purified, even, and radiant-looking complexion. Apply an even layer of face mask to clean, dry skin, leave it on for 10-15 minutes, then rinse off thoroughly with lukewarm water and pat try. To really pretend you're at the spa, call down to room service for a glass of fruit-infused water.
Editor's tip: If your face mask is weighing down your luggage, no problem. You can purchase containers meant for carrying skin care products when you travel so that you can store just enough of the face mask to last you through your vacation.
Travel Skin Care Product PICK #5: Highlighter Lotion
Don't waste all of your suitcase space on skin care products that only suit one purpose. Bring multi-taskers! We love products that serve multiple purposes any day of the week, but even more so when we're traveling. The L'Oréal Paris True Match™ Lumi Glotion Natural Glow Enhancer hydrates and illuminates skin. Apply it under or over foundation for an allover glow, or apply a lighter shade than your skin tone above your cheekbones, forehead, cupid's bow, and chin to use as a highlighter.
 Once you're all packed, there's still a little prep work to be tone. Get a tan going before you embark on your trip with self-tanner and a little help from our article, Self-Tanner 101: How to Get a Golden Glow with Self-Tanning Lotion.
Discover more tips & tricks
Keep your skin happy
See all articles
Shop Featured Skin Care products
Discover More