skin care essentials
The Right Cleanser for the Right Time+ When & How to Use Them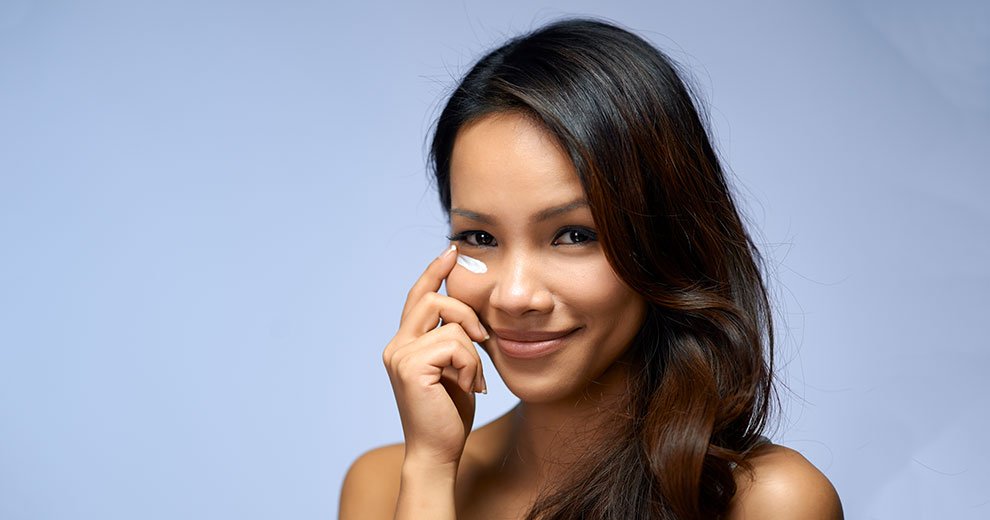 Starting and ending your day with clean skin is important, but it can be easy to overlook this essential skin care routine step if you are tired, in a hurry or just focused on other skin care steps that seem more important. Maybe, you think a quick rinse will cover it, or perhaps you've used your body soap on your face while in the shower, because you just want to get clean skin and you don't think how you go about doing so really matters that much. Unfortunately, though, it does.
It's not only important to cleanse your skin in the morning and at night, but it's also important to use the right skin care products that will best suit your skin type and its individual needs. And, keep in mind that your skin can experience oiliness, dryness and dullness within the same year, month or even week. And, that is why it is also important to be flexible with what you use to get clean skin and when you use it. Here, get six common skin cleansing options, plus when and how to use them so that your skin can get clean with the care and nourishment it needs too.
Skin cleansing option #1: A foaming cleanser. Perfect for the days when your skin is on the oilier side – like when it is hot and humid outdoors – a foaming or gel-based cleanser can help you wash away excess oil and sweat from skin's surface. If your skin type is oily in general, this is also a smart cleansing option to use on a regular basis – unless your skin experiences temporary dryness, in which case you may want to keep another more nourishing cleanser on hand to alternate in as needed. Dampen your skin with lukewarm, tepid water and gently wash your face using gentle, circular motions. Rinse away the cleanser and pat your skin dry.
Skin cleansing option #2: A cream cleanser. Better-suited for those with dry skin, a creamy, nourishing cleansing skin care formula can wash away surface dirt and oil without stripping your skin of the little natural moisture it has on its surface. A great option for cold winter months and dry heat indoors, a cream cleanser offers your skin a gentle way to get clean, without having to worry about drying it out in the process of washing it. Again, wash and rinse your face with lukewarm, tepid water – as hot water can aggravate and perpetuate existing dry skin.
Skin cleansing option #3: A scrub cleanser formulated with glycolic acid. If your skin is looking a bit dull or lackluster, consider trying a scrub cleanser formulated with glycolic acid a few days a week. The alpha hydroxy acid and scrub-like texture of the cleanser can help dissolve away stubborn dead skin cell build up. Dead skin cells can pile up on the surface of your skin, blocking younger, more radiant-looking cells underneath. Your typical foaming or cream cleanser may not be able to effectively remove this build up on its own, so consider looking for a face wash that has both mechanical and chemical exfoliating properties. The dissolving action can help your skin achieve a silky-soft surface, that overtime can appear more bright and luminous too.
Skin cleansing option #4: Facial towelettes. If you're in a hurry and don't think you have enough time to wash your face in the morning or at night, enter: Skin cleansing towelettes and facial wipes. These skin cleansing options offer a quick, efficient and even gratifying way – once you see the dirt and makeup transfer from your skin to the wipe – to get clean skin fast. Most skin care wipes and towelettes won't require any water for wetting or rinsing your skin, making this skin cleansing option great to bring along with you while traveling. Simply, gently wipe the towelette across your skin to remove surface dirt, oil and makeup in some cases too.
Skin cleansing option #5: Micellar water. A now popular skin cleansing formula in the US, micellar water has been a facial cleansing favorite amongst Parisians for decades. A hydrating skin cleanser that is great for dry or sensitive skin types or those looking for a multi-tasking cleanser that can clean your skin of both surface dirt and makeup, micellar water skin care formulas offer a convenient, nourishing way to cleanse your skin. And, like facial cleansing wipes and towelettes, micellar water won't require any running water for wetting or rinsing your skin – so it is also another great cleansing option to bring with you while traveling. To cleanse your skin with micellar water, simply dampen a cotton pad with a few drops, swipe the pad across your skin in gentle circular motions and then see the dirt, oil and makeup transfer to the pad. And, don't worry about grabbing for a towel, micellar water will dry on your skin without having to pat it dry.
Skin cleansing option #6: Toner. You can apply a toner to your skin as a way to prepare your face for cleansing if you have oily skin or are experiencing excess oil because of the weather, stress or another external factor. You can also dampen a cotton pad with the formula and swipe it across your skin to remove surface dirt and oil in the morning as a single cleansing step, just be sure to use a hydrating, non-drying formula– especially if you have dry skin. Again, you can apply a toner without any water or drying, making it a good choice for skin cleansing while on the go or in a hurry.
No matter how you typically go about washing your face, don't feel like you have to stay with the same option day-in and day-out. You should feel free to switch up the skin cleansing products you use to best suit your skin in the moment, even if that means using one cleansing option in the morning and another facial cleanser formula at night. And, after your skin is clean and fresh be sure to replenish it with a hydrating moisturizer so that your skin can feel and look balanced and beautiful.
Discover more tips & tricks
Keep your skin happy
See all articles
Shop Featured Skin Care products
Discover More