skin care essentials
The Best Skin Care Regimen for Your Budget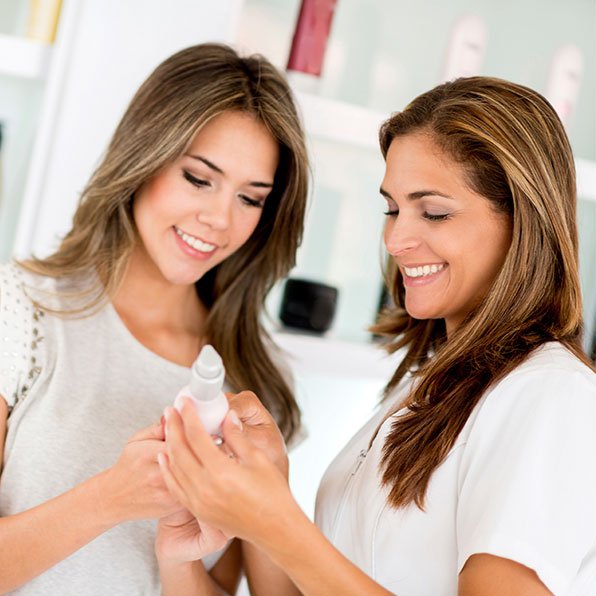 The best skin care regimen shouldn't have to be expensive. Keeping in mind basic tips and finding skin care products that have multi-purposes can help keep you on budget and leave your skin looking great. Follow these tips at the store and at home.
At the store: While it is great to have options, sometimes the over-abundance of skin care products – cleansers, serums, oils, creams and treatments – can get overwhelming and you might end up over-buying. Coming up with a list of must-have skin care products will help you better navigate the beauty aisle, not to mention help keep you on budget. Here's where to focus:
A good cleanser:
If your skin is dry look for something creamy, if you have oily skin try a gentle foaming cleanser.
Exfoliator:
Look for a mechanical or chemical exfoliating method.
Moisturizer with SPF:
Look for a moisturizer with glycerin and hyaluronic acid
The Age Perfect® Cell Renewal* Day Cream
has SPF 15 and hydrates and nourishes with essential
A multi-tasking eye cream:
Look for a product that won't only firm the eye area, but also help improve the look of dark circles, puffiness, fine lines and wrinkles.
At home:
Follow these steps for the best skin care regimen for beautiful skin that is still affordable.
Cleanse:
The best skin care regimen always begins with cleansing. It's important to wash your face every morning and at night. During the day, oils and dirt build up on the skin. Throughout the night, some people sweat or oils from their hair may get on their face. Starting with a fresh, clean base will prep the skin and help your other skin products work better.
Exfoliate:
It's important to slough away the dead skin cells that can build up on your skin's surface over time. Dead skin cell pile up can make skin look dull and feel dry or mix with sweat and oil, which can clog your pores and lead to some breakouts. Exfoliating two to three times a week is typically recommended, but you may want to consult with your dermatologist for their recommendation if you have sensitive skin.
Moisturize:
Hydrating the skin is just as essential as keeping it clean. Replenishing moisture keeps your skin from becoming dry and protects against harmful environmental factors that age and damage the skin. Choosing a moisturizer with SPF will work double time, protecting your skin from the sun and by providing it hydration.
Treat:
Picking an area of concern, like your eye area, is a smart way to target and treat common signs of aging and better the overall look of your skin.
Take care of your skin and stay in budget by focusing on the essentials and finding products with the right ingredients for your skin type and concerns. Healthy looking skin is a matter of creating good habits early on.
Discover more tips & tricks
Keep your skin happy
See all articles
Shop Featured products
Discover More