skin care essentials
The Best Cleansing Tips For Oily Skin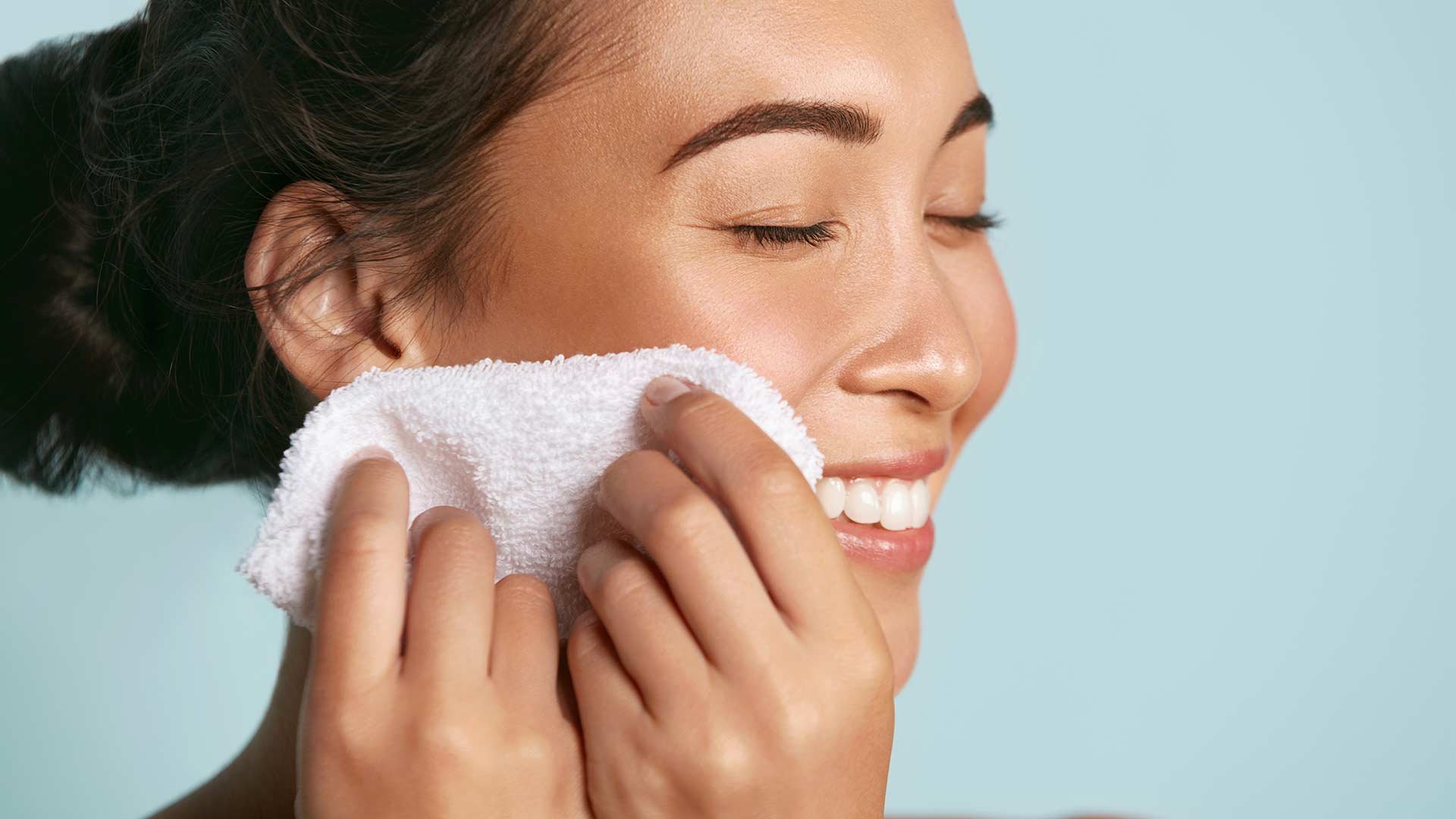 Trying to keep oily skin in check can be an absolute struggle. While a face wash for oily skin may be your go-to solution, managing your complexion isn't quite so simple. Oily skin requires a proper cleansing routine, just like any other skin type. And while face wash will play an important role, skin care products like oily skin toner and moisturizer can't be left out. After all, a single skin care product can't do the job of them all.
That's why it's important to lock down the right cleansing tips for your oily skin, so it can look and feel its best. If you're unsure of where to start, we're here to help. Keep reading to get all the details on our best products and advice.
Oily skin cleansing tip #1: Reach for a foaming or gel-based cleanser
Oily skin and foaming or gel-based cleansers should go hand-in-hand. Both types work wonders to remove excess oils and impurities from the skin. It's best to steer clear of cream cleansers, since they may not be able to dissolve excess oils as effectively. Try your hand at the L'Oréal Paris Ideal Clean All Skin Types Foaming Gel Cleanser. This cleanser is formulated to lift dirt and impurities away without drying out skin.
Simply wet your hands and work a small amount of gel into a foamy lather. Massage it onto your face in gentle, circular motions before rinsing off with lukewarm water. Be sure to use our best face wash for oily skin morning and night to get optimal results.
Oily skin cleansing tip #2: Double cleanse
Sometimes one cleansing session is not enough to give your oily skin the TLC that it needs. And this is where the double-cleansing method comes into play. As the name suggests, this technique is all about giving your skin back-to-back rounds of cleansing. Kick things off by using micellar water, like the L'Oréal Paris Micellar Cleansing Water Complete Cleanser Waterproof – All Skin Types, as your first cleanser. Saturate a cotton pad with micellar water and wipe the pad across your face until clean. No harsh rubbing or rinsing needed. Follow up with the rinse-off cleanser mentioned above to score clean and balanced skin.
Oily skin cleansing tip #3: Make exfoliation your BFF
When dead skin cells, dirt, and makeup mix with excess oil, clogged pores can become an issue, which can then lead to blemishes. Hence, why it's essential to slough off dead skin cells and debris from your skin. Start your exfoliation journey with a gentle face scrub, like the L'Oréal Paris Pure-Sugar Purify & Unclog Kiwi Scrub. It's formulated with pure sugars and kiwi seeds that remove impurities from the surface of skin and polish away dead skin. Use this face scrub up to three times a week.
Oily skin cleansing tip #4: Pamper and cleanse skin with a face mask
Face masks are a popular go-to for self-care, and the right one can complement your cleansing sessions perfectly. Grab the L'Oréal Paris Pure-Clay Detox & Brighten Face Mask, which is formulated with three pure clays and charcoal. This detox mask works to draw out the buildup of impurities and pollution while improving the look of dull skin. It's perfect for your oily skin troubles.
Oily skin cleansing tip #5: Pick up a non-drying oily skin toner
Oily skin toner can go a long way in improving the overall look and feel of your complexion. This beauty staple is known to hydrate, soak up excess oil, and prep the skin to absorb moisturizing products. See what all the hype is about with the L'Oréal Paris HydraFresh Toner. It's formulated with beta hydroxy acid and Pro-Vitamin B5 to gently sweep away dull skin and protect against moisture loss. Every morning and night, saturate a cotton pad with it and wipe the pad across your face.
Oily skin cleansing tip #6: Always remove makeup at night
We can't stress this one enough: Before you plan on catching your Z's, you need to remove your makeup. As we mentioned, makeup can mix with dirt and oils on the surface of your skin and lead to breakouts—the last thing your complexion needs. Play it safe and use the L'Oréal Paris Ideal Clean All Skin Types Makeup Removing Towelettes. These soft wipes gently remove makeup without drying out your skin. You can even keep them at your bedside table for nights when you may be too tired to hit the sink.
Next up: Cleansing your oily skin is just the starting point when it comes to achieving a radiant and healthy-looking complexion. Head on over to our article, 13 Skin Care Rules for Oily Skin, for all the details.
Discover more tips & tricks
Keep your skin happy
See all articles
Shop Featured Skin Care products
Discover More