skin care essentials
Springtime Skin Care Dos and Don'ts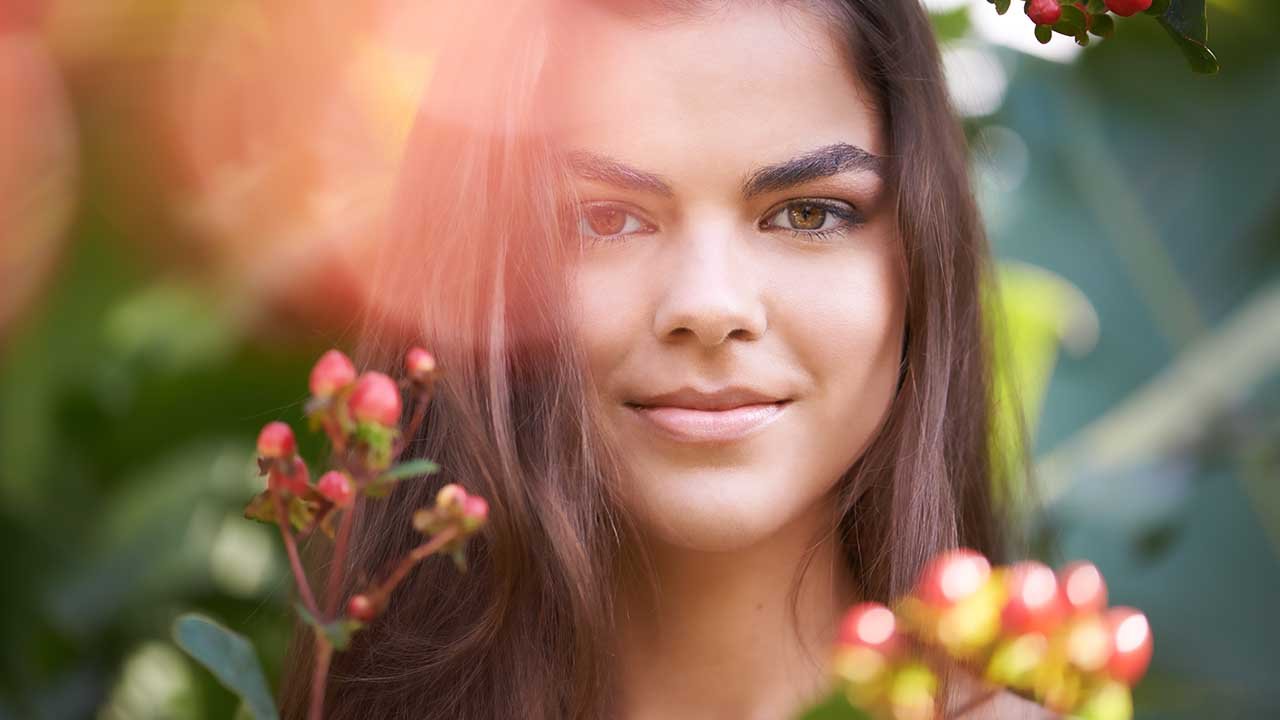 Congratulations: You've officially made it through the winter! And now that spring—a.k.a. the season of renewal—is here, it's the perfect time to commit to a consistent skin care routine to help keep your complexion in tip-top shape. Not sure where to start? We've got you covered with a list of springtime skin care dos and don'ts—including what you should be doing in terms of moisturizer, whether or not you should be using a face scrub, and how to change up your showers to keep dry skin at bay.
SPRINGTIME SKIN CARE DO #1: PROTECT YOUR SKIN FROM THE SUN
Regardless of whether it's a sunny or rainy spring day, you should take measures to protect your skin from UV rays. That's because when you spend prolonged periods of time in the sun sans protection, it can lead to damage—and that damage can show up down the road as visible signs of aging like dark spots and fine lines and wrinkles. And this holds true even when it's cloudy outside.
That doesn't mean you have to avoid the outdoors completely, but it does mean you need to take the proper precautions. Finish off your morning skin care routine by using a broad-spectrum sunscreen. The Food and Drug Administration (FDA) recommends applying one with an SPF value of 15 or higher, every day as directed. Always in a rush? Try a moisturizer formulated with broad-spectrum sunscreen, like the L'Oréal Paris RevitaLift Bright Reveal Brightening Day Moisturizer SPF 30. Make sure to apply it 15-30 minutes before heading outdoors—and reapply every two hours!
There are other sun protection measures you can take, too. According to the FDA, you should do your best to avoid being outside during the sun's peak hours (10 a.m. to 2 p.m.), and seek shade when you are outside, especially during those hours. What's more, always carry UV-blocking sunglasses with you so you can wear them outside. And don't forget your broad-brimmed hat!
SPRINGTIME SKIN CARE DON'T #1: TAKE HOT SHOWERS
In the cold, dreary winter months, you may have found hot showers to be oh-so-relaxing—but that doesn't mean they were good for your skin. Bathing in super-hot temps can actually strip your skin of natural oils, leading you to feel overly dry. In fact, putting an end to super-hot showers is one of the American Academy of Dermatology's top tips for reducing dry skin. This spring, shower in lukewarm water instead—and keep it up year-round.
SPRINGTIME SKIN CARE DO #2: SWITCH TO A LIGHTWEIGHT MOISTURIZER
Did your complexion feel really dry during the winter? Well, you have the low moisture levels in the air to thank for that. But now that the temperatures are rising, your skin may not be in need of that heavy face lotion you used during the colder months of the year.
Want to lighten your load? Try a water-based moisturizer formulated for your skin type. The L'Oréal Paris Hydra Genius Daily Liquid Care for Normal/Oily Skin, L'Oréal Paris Hydra Genius Daily Liquid Care for Normal/Dry Skin, and L'Oréal Paris Hydra Genius Daily Liquid Care for Extra Dry Skin are formulated with hyaluronic acid and aloe vera water to help provide long-lasting hydration.
Editor's tip: Apply your moisturizer of choice to damp skin to help lock in hydration!
SPRINGTIME SKIN CARE DON'T #2: SKIP OUT ON MOISTURIZING YOUR BODY
It's not just your face that's deserving of some love this time of year—pay attention to the rest of your body, too! After being cooped up under heavy sweaters, scarves, boots, and puffy jackets, the skin below your jawline could use a little attention. So, after showering, apply a body lotion to damp skin, paying particular heed to areas that are prone to roughness, like your elbows and knees. Get your glow on at the same time by using a gradual self-tanner, like the L'Oréal Paris Sublime Bronze™ Hydrating Self-Tanning Milk Medium, three times a week.
SPRINGTIME SKIN CARE DO #3: EXFOLIATE
When dead skin cells build up on the surface of your skin, they can make your complexion look dull. And who wants that—especially now that your face won't be covered with a scarf and hat every day? That's where exfoliating comes in—it's the process of sloughing away dead skin cells from the surface of your skin. Look for a gentle sugar scrub, like the L'Oréal Paris Pure-Sugar Nourish & Soften Face Scrub, L'Oréal Paris Pure-Sugar Smooth & Glow Face Scrub, or L'Oréal Paris Pure-Sugar Purify & Unclog Face Scrub, to get the job done. To use, smooth a small amount of a scrub onto clean, dry skin. Massage over your face with wet fingers, then rinse off thoroughly with lukewarm water.
SPRINGTIME SKIN CARE DON'T #3: NEGLECT YOUR SKIN ON SPRING BREAK
Is there a trip in your near future? Exciting stuff! Everybody needs a getaway every now and again—but it's absolutely essential that you keep up your regular springtime skin care routine no matter where go. With travel sizes and miniature refillable bottles available, there's no excuse to not keep up your good work while you're on vacation!
Speaking of spring break, we've got your skin care routine covered. Check out our article, Beauty Off Duty: Your Spring Break Skin Care Product Packing List, for tips on exactly what to pack.
Discover more tips & tricks
Keep your skin happy
See all articles
Shop Featured Skin Care products
Discover More