skin care essentials
Skin Trend: Double Cleansing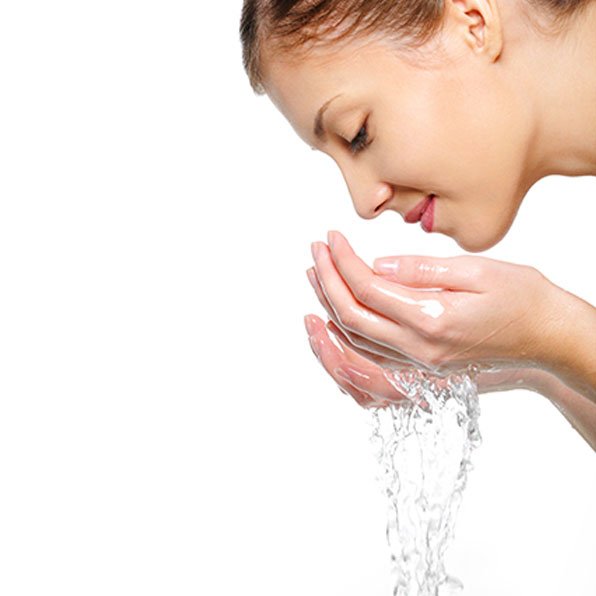 While the term may be on the list of new skin trends, double cleansing is actually something that most women who wear makeup do already. There are two parts to cleansing and to really get that clean, refreshed look and feel of healthy skin you need to take each of them seriously. Mainly to be used at night, here are the skin tips for double cleansing.
Step 1: Remove makeup. If you wear makeup, whether a little or a lot, you're most likely conscious of it. You can feel it on your skin especially at the end of a long day. It can be difficult to get the clean you need by simply washing your face with some soap and water. First concentrate on removing the makeup you put on in the morning. You can do this with a facial wipe, like RevitaLift® Radiant Smoothing Wet Cleansing Towelettes or by using a toner, you can try L'Oréal Eye Makeup Remover and cotton ball.
Step 2: Cleanse the skin. Now that you've removed the makeup you applied, you have to remove what your environment put on your skin. The top layer of your skin protects the deeper layers from dirt and air pollution that you encounter throughout your day. If that build up is not washed away at the end of each day then you will wear down the strength of your skin, making the inner layers vulnerable to these pollutants seeping in. Cleaning the skin with a cleanser for your skin type will keep skin fresh and healthy.
Cleansing skin tips for dry skin: Look for an oil or cream based cleanser, like Age Perfect® Hydra-Nutrition Daily Cleanser, and gently massage into the skin, do not scrub or rub skin, which can cause excess dryness. Wash your face with cold or cool water. Hot water can cause excess dryness. Finally, pat don't run your face dry to avoid any temporary irritation or redness.
• Cleansing skin tips for oily skin: Use a gel or foaming cleanser that contains salicylic or glycolic acid, like like L'Oréal Go 360 Clean Anti-Breakout Facial Cleanser, which will help unclog pores. Wash your face with lukewarm water to help open up pores and better dissolve excess oils on the skin. Don't scrub your face as that can cause redness and pat dry for clean, healthy skin.
• Cleansing skin tips for combination skin: You'll want to balance you skin concerns with a cleanser that is not too rich, but won't strip oils away from the areas of your face that are already low in moisture. For combination skin types you may want to consider "triple cleansing", which would require you to think of your face in multi-areas and then address those areas separately. First, you would remove your makeup with a toner or facial wipe and then use a foaming cleanser for your T-zone and a creamy cleanser for the outer, more dry areas. This ambitious skin trend is similar to multi-masking, which helps address the different skin concerns you may have for the different parts of your face.
Healthy skin requires you take the time to cleanse your skin, not once, but twice. Remove your makeup and then focus on the dirt and oil you may not have put there, but your day did. Keep pores from clogging and keep your skin clean and healthy by putting in a little extra sink time.
Discover more tips & tricks
Keep your skin happy
See all articles
Shop Featured Skin Care products
Discover More