skin care essentials
7 Popular Skin Treatments You Need To Hear About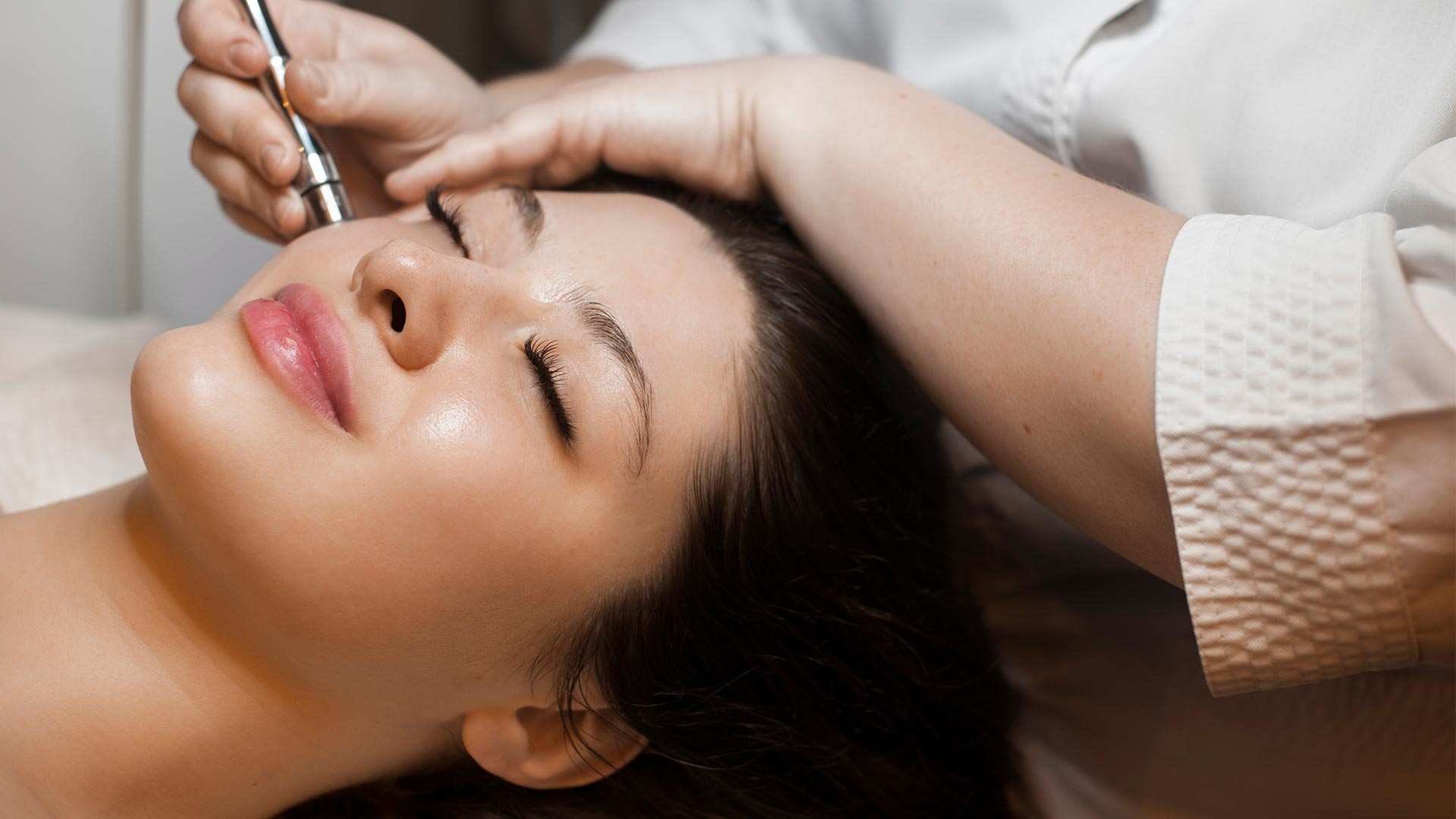 As much as you may stick to a solid skin care routine, chances are your skin could use a touch of TLC from time to time. While your first thought may be to pop on a face mask, we're thinking of something that ups the ante, like a skin care treatment. After all, there's no harm in going the extra mile with your beauty routine.
Skin treatments are ideal for those looking to give their skin a healthy boost, and there are a variety of them that may tickle your fancy. You can choose from options including skin tightening treatments and laser treatments to help tackle your skin care concerns. Keep reading to learn all about this year's popular skin care treatments.
1. FACIALS
If there is one skin treatment that gets tons of praise, facials easily get the top vote. This popular treatment can amp up your routine and has become standard practice in the beauty community. There's also plenty of variety, spanning from simple skin treatments to complex offerings, perfect for every skin concern. Here are 7 Types of Facials You Can Choose From.
2. MICRONEEDLING
Needles on your skin may not be your idea of a desirable skin treatment, but microneedling has become a trendy pick for a good reason. According to the American Academy of Dermatology (AAD), microneedling consists of using thin needles to puncture the skin and create tiny wounds, which trigger your skin's natural ability to repair itself. Over time, collagen production is stimulated, which goes a long way in improving the appearance of large pores, fine lines and wrinkles, and scars.
Best of all, if you prefer to take matters into your own hands, you can explore the wonders of microneedling in the comfort of your own home. Visit our article, Should You Try Microneedling at Home?, for all the details on the treatment.
3. MICRODERMABRASION
For those looking to address the appearance of a dull complexion, microdermabrasion may be worth a try. Per the AAD, this skin treatment is all about using a handheld device that gently removes the top layer of your skin. Typically lasting around 30 to 40 minutes, you may feel a sanding sensation, but it's not painful. Once the treatment is complete, a moisturizer is applied to your skin.
The AAD also shares that this treatment helps to minimize the appearance of uneven skin tone or texture, age spots, melasma, and post-acne dark spots. If you think you want to give this skin treatment a shot, read through our article, What is Microdermabrasion?, for more information.
4. LASER SKIN TREATMENT
Another popular skin treatment that has gained major attention in the beauty world is laser resurfacing. It's ideal for anyone interested in sporting radiant and youthful-looking skin. This treatment consists of using a laser beam to improve your skin's appearance, tighten skin, and treat minor flaws, according to the Mayo Clinic. You can opt for an ablative laser or a less-invasive nonablative laser for a gentler approach. This skin treatment can help decrease the appearance of fine lines on your face, treat uneven skin tone, and improve the look of scars or sun damage.
5. CHEMICAL PEELS
Chemical peels used to be the skin treatment to avoid at all costs, but these days, they have become a hot commodity. Per the Mayo Clinic, chemical peels can treat wrinkles, skin discoloration, and scars. The treatment involves using a chemical solution on your skin, which works to remove its top layers. After the peel, the new skin that grows back will sport a smoother and younger-looking complexion.
Keep in mind, depending on the results you're after, you can opt for a light, medium, or deep chemical peel. Each type of chemical peel uses different chemical solutions and can leave you with shorter or longer recovery times.
Chemical peels are so diverse, if you prefer, you can even get in on the chemical peel action right at home, rather than taking the professional route. Sure, it's not as powerful as a professional treatment, but peel pads are an easy way to try the trend and see if it's right for you. Grab the L'Oréal Paris Revitalift Bright Reveal Brightening Daily Peel Pads, which help resurface dull, uneven tone and rough texture to reveal youthful-looking skin.
6. ACNE BLUE LIGHT THERAPY
There's no denying that acne can be an absolute pain to deal with. So much so, you may find plenty of out-of-the-box methods for tackling this skin care concern. One of our favorites is acne blue light therapy. Per the American Academy of Facial Esthetics (AAFE), this treatment uses light devices to target acne-causing bacteria. Moderate acne that has not responded to other treatments can be treated with this method, which typically lasts for a few weeks.
7. THERMAGE
You may be familiar with using facial exercises to improve the contours of your face, but you can take things a step further with a Thermage treatment. Thermage is a skin tightening treatment that uses a radiofrequency device that focuses solely on your face and neck, according to the AAFE. During the treatment, the device emits controlled radio waves that heat deep layers of the skin to stimulate collagen production, leaving you with smoother and tighter skin. We also dig that the initial benefits of the procedure can be seen immediately, and the full results of the skin treatment are long-lasting.
Next: Do Spot Treatments Work? This Is What You Need to Know
Discover more tips & tricks
Keep your skin happy
See all articles
Shop Featured Skin Care products
Discover More