skin care essentials
The Best SPF Face Products To Pack For Your Next Road Trip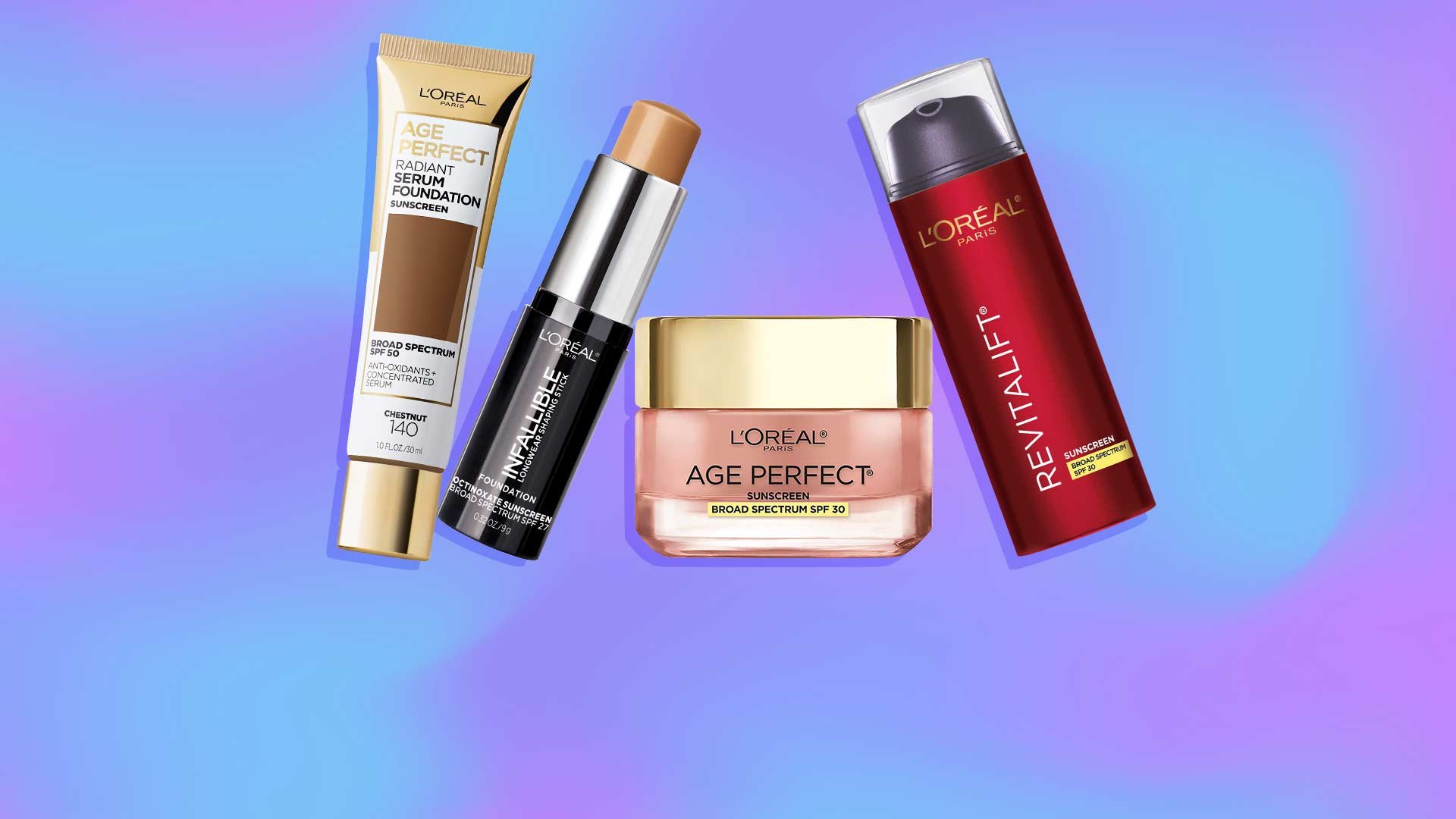 It's that time of year again when temperatures are rising and it's starting to feel like the perfect time to begin planning that next road trip. And because of the pandemic's restrictions on air travel, road trips have become a great way for people to scratch their travel itch. To have a successful road trip you'll need to prep beforehand, which includes creating a packing list filled with travel-friendly products with SPF. Sunscreen is a must-have product to use year-round in order to protect your skin from the sun, even while you're inside of a car. So we've rounded up a few essentials you don't want to forget to pack including anti-aging moisturizers with SPF and radiant serum foundations with SPF—all that fit easily into a small travel bag so you can stay protected while on-the-go.
When imagining a road trip, what image comes to mind? Maybe it's one of you sitting in a car with the windows rolled down, soaking up the sun. If so, we're hoping you remembered to apply sunscreen in that vision! Damaging UV rays can penetrate the skin through windows, too, so you'll need to keep an SPF 30 or more handy. Try this day lotion, formulated with vitamin C, pro-retinol, hyaluronic acid, and SPF 30 to help soften and soothe the skin while offering a layer of sun protection. Pump a dime-sized amount of the lotion onto your fingertips, and gently massage in an upward motion into your face, neck, and chest area. Allow about 15 minutes for the SPF to fully absorb into your skin before going outdoors.
Whether you're new to anti-aging products or consider yourself skin care savvy, you should know that SPF is one of the top anti-aging ingredients available. This daily moisturizer is a road trip essential for those with mature skin, thanks to its beneficial skin care ingredients like imperial peony extract and LHA (lipo hydroxy acid). Its formula will work to instantly revive the skin's rosy tone while built in SPF 30 protects it from the sun's rays. And its sleek packaging also makes it super easy to store away in your beauty bag. Massage a generous amount of product into the face and neck and allow it to absorb before heading outside.
For foundation lovers, a product that helps minimize your makeup and skin care routine while on the road is key. Reach for a hybrid liquid formula like this radiant serum foundation, which includes the benefits of makeup and skin care—offering the coverage of a foundation, SPF 50 protection, and the hydration of a serum. It's specially designed for mature skin and formulated with vitamin B3. The lightweight formula provides coverage to even the skin tone and delivers a natural, radiant finish that won't settle into lines. Use a damp makeup blender to tap and seamlessly blend a small amount of foundation onto your face.
Multi-purpose products are the best for traveling since they cut down on how many products you need to pack. This is one of the reasons why we love these foundation shaping sticks. Not only can they be used as a foundation with sun protection, but they also work to contour and sculpt your face (not the mention the slim packaging lets them fit into a bag the size of a pocket). These buildable, medium-to full-coverage sculpting sticks contain SPF 27 and have a creamy, glide-on formula that can stay put for up to 24 hours. When choosing your contour shade go for a color that's two shades darker than your skin tone to define your features. Don't forget to pack a makeup blender as well to help apply this product quickly and easily.
And let's be honest—while traveling on a road trip, you may not always have access to a sink to clean your skin at the end of a hot, sweaty day. So make sure to add the L'Oréal Paris Micellar Cleansing Water Complete Cleanser - All Skin Types to your beauty bag. Micellar water is a no-rinse cleansing option powered by tiny micelles (oil molecules) that act as a magnet to lift dirt, makeup, and impurities up and away from the skin. Just saturate a cotton pad with the cleansing liquid, wipe across your face, and you're all done.
Photo Credit: Sarah Duvivier
Discover more tips & tricks
Keep your skin happy
See all articles
Shop Featured products
Discover More