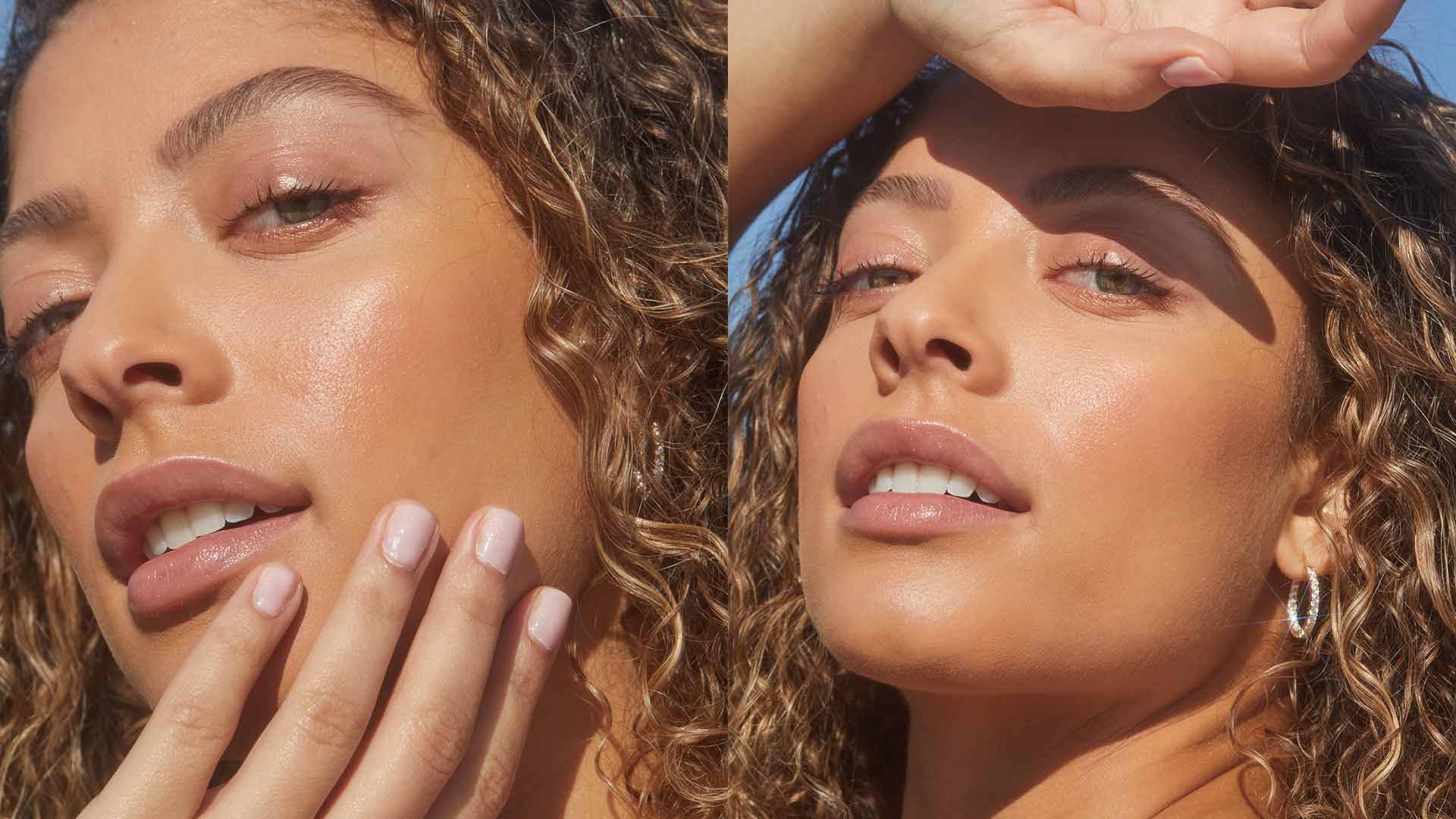 skin care essentials
6 Summer Skin Care Swaps To Make Right Now
Changing our clothes and makeup styles to adapt to the humid air and blistering sun of summer might feel like a no-brainer. And your skin care routine should be no different. Warm weather calls for adjustments to the types of products you use and perhaps even how these products are applied. Keep reading to find out what swaps you can make to your skin care regimen as well as some easy summer skin care tips to keep your complexion looking and feeling healthy this season.
1. SWAP THICK CREAMS FOR LIGHTWEIGHT MOISTURIZERS
Just because the temperatures are high and you might live in a humid climate, doesn't mean that hydrating your skin during the summer isn't important. Maintaining your skin's moisture barrier is key to having healthy skin year round. If you feel like the moisturizers and serums that you use during the cooler months are a bit heavy for summer, switch to products that have more lightweight formulas and textures. The L'Oréal Paris Revitalift Derm Intensives 1.5% Pure Hyaluronic Acid Serum is a great hydrating product for summer because hyaluronic acid is a powerful moisturizing ingredient that enhances the skin's moisture retention while remaining weightless on the skin. After applying this serum, layer on the lightweight L'Oréal Paris Hydra Genius Liquid Moisturizer for Normal & Dry Skin. This water-based moisturizer is hydrating and won't make you feel greasy on a hot summer day.
2. OPT FOR A COOLING MOISTURIZER OVER YOUR USUAL NIGHT CREAM
There's no denying that a cooling product feels incredible on a hot day. As a way to refresh your skin before bed (and double as a self-care moment), apply a cooling night cream like the L'Oréal Paris Age Perfect Rosy Tone Cooling Night Moisturizer. Not only does this moisturizer deeply hydrate and stimulate surface skin cell exfoliation due to the lipo hydroxy acid in the formula, but the cooling component makes it an invigorating sensorial experience, too.
3. SWAP YOUR REGULAR MOISTURIZER FOR ONE WITH SPF
You might be sick of hearing this, but applying SPF daily is truly so important to protect your skin from the damaging effects of the sun. This tip holds true year round, but the UV index is especially high during the summer months, so it's imperative to protect yourself during this season. Be sure to apply sunscreen with an SPF of 30 or higher each morning as the last step in your skin care routine. If you want to cut down steps in your morning routine, apply a moisturizer with SPF protection like the L'Oréal Paris Revitalift Triple Power Day Lotion SPF 30.
4. SWAP SUN TANNING FOR SELF-TANNERS
As tempting as it might be to take advantage of warm weather and bake in the sun in the hopes of achieving a bronzed glow, your skin is begging you not to. Instead, fake your vacation glow by applying self-tanner and avoiding UV damage. By the way, this is really year-round advice—not just for summer.
For your face, simply mix five to ten drops of the L'Oréal Paris Sublime Bronze Self-Tanning Facial Drops, Fragrance Free into your moisturizer and let it build over the following six to eight hours. You'll be left with a gorgeous, natural looking glow. To give your body some color, apply the L'Oréal Paris Sublime Bronze Self-Tanning Water Mousse to clean and exfoliated skin. After four to eight hours, your color will develop into a streak-free glow.
5. SWAP MATTE LIPSTICKS FOR HYDRATING LIPPIES
Chapped lips are often associated with freezing winter days, but our lips can be. To keep your lips looking and feeling hydrated, choose lip colors that have moisturizing ingredients in the them like the L'Oréal Paris Age Perfect Luminous Hydrating Lipstick + Nourishing Serum which is formulated with vitamin B5 and jojoba seed oil to hydrate your lips while packing a colorful punch. Formulas like this one will be much more comfortable on your lips over matte lipsticks which can dry quickly and leave lips parched.
Editor's Note: Your lips can get sunburned just like the rest of your body, so also opt for a lip balm that has SPF in it to provide the proper protection.
6. SWAP YOUR FULL-COVERAGE FOUNDATION FOR TINTED MOISTURIZER
Makeup lovers know the feeling of a heavy foundation breaking up on the skin and melting away on a sweaty summer day. To avoid this makeup mishap, apply a lightweight base product like the L'Oréal Paris Skin Paradise Water-Infused Tinted Moisturizer instead. This tinted moisturizer provides natural-looking buildable coverage and wears beautifully throughout the day. It also has SPF 19 so there's a little bit of sun protection built in (although we recommend you still use a moisturizer with SPF of at least 30 depending on your Fitzpatrick Skin Type).
Editor's Tip: For additional coverage and hydration around the eye area, apply the L'Oréal Paris True Match Eye Cream in a Concealer 0.5% hyaluronic acid under your eyes. This concealer and eye cream hybrid blends seamlessly into the skin and adds just the right amount of coverage and brightness to the under-eye area.
Photo Credit: Chaunte Vaughn
Discover more tips & tricks
Keep your skin happy
See all articles
Shop Featured products
Discover More